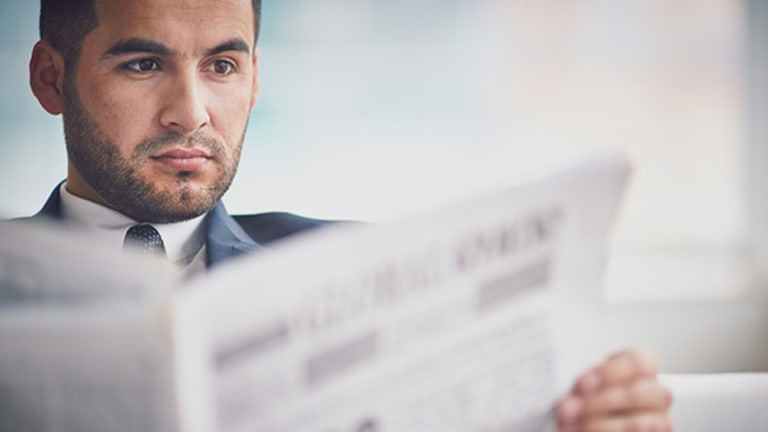 When Handed Multiple Job Offers, Take a Deep Breath and Choose Wisely
The job market is on the rise, and that could mean two or three job offers - how will you play your hand?
After years of fits and starts, the U.S. job market seems to be legitimately heating up - and that's great news for job seekers.
According to the U.S. Bureau of Labor Statistics, there were 5.6 million job openings by the end of December, 2015. But there's better news -- the rate of unemployed Americans relative to job openings has fallen from 7.0 unemployed individuals for each job opening in 2009 to 1.4 unemployed Americans by the end of 2015.
That means employers don't have as much leverage with job applicants today as they did six or seven years ago. It also means companies are more aggressive about landing talented candidates these days, which leads to more job offers -- even multiple job offers for any Americans looking for a new career landing spot.
If you're fortunate enough to fall into that category, you may find yourself in uncharted waters -- it's not every day you get to choose among multiple job offers.
To make the best choice, experts advise emphasizing career goals over money and conducting a thorough due diligence campaign before making any decision.
"Don't let salary be the ultimate decider between two offers," advises Kelly Mattice, a vice president at The Execu/Search Group in New York City. "Job seekers should think about what they want in their career in both the short and long term, and about which type of role can help them get there. For example, job applicants mulling several offers should consider whether they work best in a small, tight-knit office environment or a large one, and whether it's important to them to work for a startup or an established Fortune 500." 
Also, make sure to gather top-tier intelligence on any and all job offers. "In addition to looking at a company's own content -- website, LinkedIn page etc. -- job seekers should seek information from more objective, third-party sources," she adds. "Resources like Glassdoor can help applicants find important data points that will help them compare job offers, including benefit packages, past and current company reviews, and company mission statements."
Make sure to ask yourself -- and answer -- a few critical questions, other career experts say.
"There are a few questions we encourage candidates to ask before deciding on a job offer," says Jordan Wan, founder of CloserIQ, a New York City-based sales recruiting platform for technology companies. "For example, what is your role? More direct impact on revenue generation should mean higher compensation."
Wan also advises asking if the company is well-funded. "If the company you'll be working for is venture-backed with millions of dollars in funding, expect a reasonable salary," he says. "But if the company is a early-stage startup with no venture capital or funding, don't count on a very competitive salary."

Matt Paddock, the general manager of Grow, a digital creative technology company based in Norfolk, Va., has a long track record in the human resources field. The way he sees it, people receiving multiple job offers should focus on diplomacy and timing.
"You're going to say 'no' to one if not all these companies," Paddock says. "Be gracious and keep in mind that they likely went through a huge amount of internal discussion and approval process to extend their offer. Make them feel like it was a hard decision to decline, even if it wasn't. Hiring managers have a long memory and you may be applying again to the same company."
Additionally, if you need more time to evaluate a second or third offer, don't provisionally accept the first offer, Paddock says. "It's always better to let a company know you're considering multiple offers and need more time," he says. "They'll appreciate your honesty and it may even help you in negotiations."
Whatever you do, don't accept more than one offer and then try to negotiate or pit one company against another company. "You run the risk of losing all the offers or at least losing respect from all the hiring managers involved," Paddock notes. "Think about how you'd like to be treated if you were on the other side of the desk, trying to hire a person."
One last tip - take a deep breath and think things through before making a decision among multiple job offers.
"This is an opportunity to create the work experience that you really want," says Kristi Daniels, a career coach based in Orange County, Calif. "First, take a step back from the offers. Decide the factors are most important to you in your life right now and where you want to go. Think about your ultimate career goals and the next experience you want to have."
It's important to consider such factors as what you are doing now, how you are delivering value, how you are being recognized for your contributions and what your work environment is like. 
"How do you feel after a long week of work?" Daniels says. "Think about your previous work experiences: what do you want more of, what do you want less of and what was missing?  
Once you have your ultimate vision, then compare positions to see which best aligns with it, Daniels adds. "In which job will you be able to have the greatest impact, deliver the greatest value and be fulfilled?" she says. "Which job has the environment that most aligns with you -- the culture, coworkers, company mission and values, travel, flexibility, etc."
Then focus on salary and bonus structure. "Once you align with what you really want, then compare the dollars," Daniels says.
By doing your research, taking some time to think things over and following your gut instincts, you have a great shot at making the right choice among multiple job offers. It may sound self-serving, but it really is a "what's best for you" decision. Keep that in your mind when you make the final call.