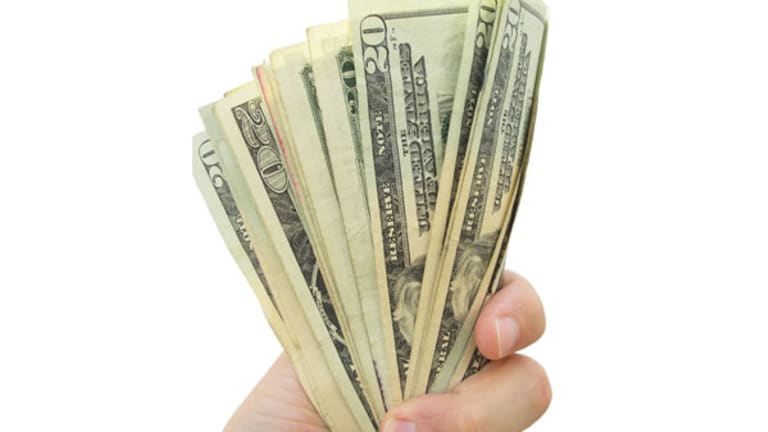 What America's Workforce Will Look Like in 2014
From full time to part time, we've got the skinny on the staffing trends you should know before you send out resumes in the coming months.
NEW YORK (TheStreet) -- It's no secret that temporary and freelance positions have become a more permanent fixture in many offices, yet most companies show no signs of slacking when it comes to hiring full-time staff. Today, more companies offer flexible schedules in addition to work-from-home privileges, but will that continue? As workplaces navigate a complex picture of health insurance and benefits in 2014, new staffing trends are expected to emerge.
If you're looking for work in the New Year, check out our list of what to expect before you start sending out your resume.
1. Expect more flexibility of schedule and more flexibility to work remotely.
The concept of "free agency" has been around for a while, says Angela Hills, executive vice president of Pinstripe, a talent acquisition and management firm. But increasingly, workers are asking for -- and getting -- flexibility of schedule and flexibility in how they do their jobs.
"Millennials are used to learning new things by popping up YouTube, and they're used to working in a coffee shop," Hills says. "The workforce is changing, and the environment that they expect is changing."
Younger members of the workforce have an entirely different idea of what a "great career" looks like, Hills says, and companies are adjusting.
"Today's workers are coming from a different point of view; they saw their parents downsized after years of loyalty to a company, and they have a much different perspective on what a good job really offers," she says. "Businesses have been working and will continue to work to give them the level of flexibility they want."
2. Expect more contract positions, but with more discipline surrounding them.
Many organizations wouldn't even be able to tell you how many contractors they have on staff, but that will change in 2014, Hills says.
"Even great companies are suffering from a lack of visibility on what their costs for contract employees truly are," she says. "Smart companies are starting to look at what people's roles are, what roles are central to business and what roles may be so central to business that they might be better executed by ongoing, full-time employees."
Also see: Your Financial Musts for 2014>>
With that said, contract employees who possess the "latest and greatest skills" or skills "so high in demand, companies could never afford them in an ongoing way" will find themselves just as high in demand as before.
"Companies will be sitting down and really looking at which roles are best suited to the temporary, contract model and which roles may even be best outsourced," Hills says. "These kinds of conversations has been going on for years, but most companies realize it's time to get some real discipline around hiring contractors."
3. Expect more commitment to full-time employees.
The discipline that gets put around part-time and contract employees will make each full-time hire all the more important to companies, Hills says.
"Full-time employees are the ones more likely to focus on the strategic elements of the business," she says. "They are the ones you want to have there for the long haul -- you want them to commit to you, and you want to commit to them."
Full-time employees need not worry that contract employees will somehow "edge them out" in the marketplace, Hills says, because "the shift in the workforce is evolutionary, not revolutionary. If you want to find an organization that needs you, that wants you for the long haul, there are even more companies desperate to find quality, long-term players."
Assuming the economy continues to improve, companies will not slack in hiring full-time employees, says David Silverstein, CEO of BMGI, an operational strategy consulting firm.
"Well-run companies understand the need to develop a stable workforce over time," Silverstein says. "Companies need to create a positive culture to thrive. People who come and go on a short-term basis don't contribute to culture."
4. Expect more jobs to be available overall.
"There is no doubt that the labor market is getting better; and that holds true across almost all segments -- full time, part time, etc.," says Brian Kropp, managing director at member-based advisory company CEB.
Also see: Top Things to Do When You're the Only One in the Office>>
While there is still uncertainty in the labor market, job-seekers should be more confident that there are more jobs available today compared with any point in the past several years, Kropp says.
"Based on the survey work that we have been doing at CEB, we actually find that the perception of job opportunities in the U.S. has actually been slowly but steadily improving across 2013 and is now about 10% higher compared to this time last year," he says. "With that said, the perceptions of employees about the job opportunities that they see in the labor market has still not recovered to the levels seen before the start of the recession in 2008."
5. Employees will have -- and will leverage -- more freedom.
"Some employees actually prefer to have a freelance or part-time relationship with their employer. One of the implications of the Affordable Care Act is that employees are, relatively speaking, less tied to their employer for health care benefits," Kropp says. "Because of this separation, what we expect to see is more employees move to a freelance relationship with their employer."
As the economy gains momentum, more professionals who have been biding their time will start to look for new opportunities, says Paul McDonald, senior executive director for Robert Half.
Along those same lines, consulting work may become a more attractive option for employees who may have previously been hesitant to make a move toward independent contractor positions.
"Highly skilled professionals at all levels of experience, especially those who are advanced in their careers, may be looking for ways to exert more control of their schedules. Rather than retire, these workers may choose a consulting route," McDonald says.
No matter the job you're seeking, there will be more fluidity in the job market in the coming year, McDonald says.
"According to the U.S. Department of Labor's Job Openings and Labor Turnover Summary Report, employees are seeing more opportunities to voluntarily leave their jobs to take positions elsewhere -- with 2.39 million workers leaving their jobs in October -- the highest the quits rate has been in five years," McDonald says.