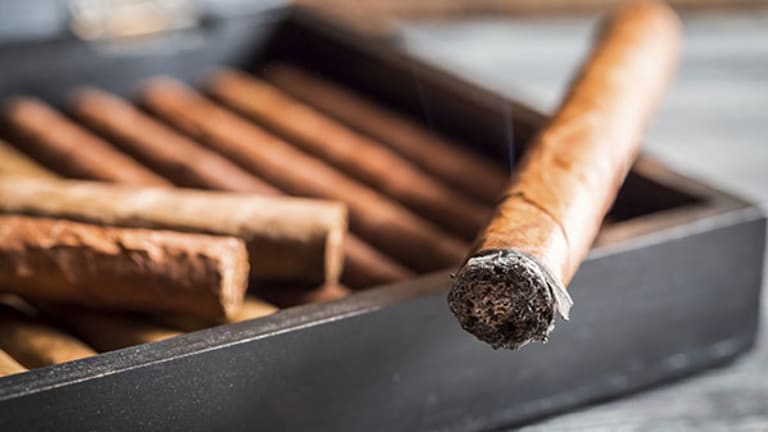 What You Need to Know About Those Cuban Cigars You Crave
What was once contraband is still expensive despite a loosened embargo.
NEW YORK (MainStreet) -- Last week the Obama administration loosened the U.S.-Cuba embargo. Now qualified visitors to the island are allowed to come home with up to $100 worth of alcohol and tobacco products each.
Around here that means just one thing: cigars. Soon people will be able to start moving these highly sought, semi-legendary smokes back across the border one handful at a time.
Here are a few things to know before they make the round at your next bachelor party:
Retailers can't get them... yet.
The import ban has only been lifted for personal consumption. Shops can't import Cubans onto their shelves even in small amounts, not yet at any rate. With an embassy opening in Havana and travel restrictions slowly loosening, tobacco lovers have reason to hope that it's just a matter of time before the last barriers fall.
Continue Reading on MainStreet