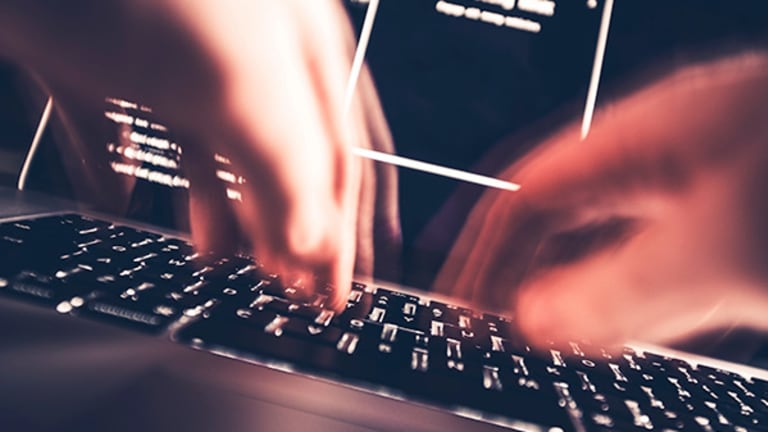 What You Need to Know About Identity Theft Protection
With data breaches on the rise again in 2017, understanding identity theft safety is critical.
Identity theft is a big problem that just keeps gaining momentum.
According to the 2017 Identity Fraud Study by Javelin Strategy & Research, 15.4 million Americans experienced some form of ID fraud, with $16 billion lost in the process. That's up from 13.1 million victims and $15.3 billion in losses in 2015.
The issue is so troubling that many people are turning to identity theft protection - a $3 billion market, according to IBIS World, with up to 60 marketplace providers. Growth is on the upswing, too. According to a 2016 report from Smithers Pira, the identity protection market is expected to grow to $9.7 billion by 2021.
For consumers who are new to the ID protection game, a few key points are advised.
"True" identity theft protection gives you full monitoring, assistance with the credit bureaus and local and federal agencies, and goes so far as to insure money that has been stolen," says Michael W. Steuer Jr., assistant vice president at Credit Union Insurance Group.
The downside is that identity theft protection "may not be affordable and or available to everyone," he adds. "While certain credit card companies have their own identity theft protection, it is only for that account and does not cover other accounts. But there are more pros than cons."
Americans who have ID protection tools and services seem to agree.
"In today's environment, I don't think it's a matter of if your personal information is stolen - it's really just a matter of when," says Rhonda Boyle, founder of Oklahoma-based Rhonda Knight Boyle LLC, a management consulting firm.
Boyle says she's protecting her data using a service called ID Shield (through Legal Shield) and says she "would not be without it."
"There's no doubt in today's market that there will continue to be huge data breaches and that your personal information is at risk," Boyle says. "They monitor my overall identity -- not just my bank account, credit/debit cards and Social Security number. They will alert me when anything in my status changes, including my medical information, passport, email and so on."
"They will also handle the clean-up if somehow, in some way, a tech thief is able to hijack a company's data vaults and steal my information," she adds.
If you're going down the same road and buying personal identity protection tools and services, keep your eyes open, industry experts advise.
"Identity protection, first and foremost, needs to be transparent," notes Robert Siciliano, CEO of IDTheftSecurity.com. "You should know what you are getting and what it does and why it is a benefit to you."
Most identity theft protection services offer "monitoring," Siciliano says. "But they don't say what they monitor or how they monitor or what benefit that monitoring will provide you. Monitoring can mean searching the web with readily available free search engines, or it can mean searching for your data on a specific set of websites."
"Monitoring can also refer to credit monitoring, in which the provider has a relationship with one or more credit bureaus and alerts you if there is activity on your credit report," he adds.
Many services also say they will help you recover from identity theft, but in the fine print they tell you that recovery is limited to what they protect if their service fails, Siciliano says.
"An identity theft protection service should inform you when your personally identifying information, such as your name, Social Security number, or credit or debit card number, are used to commit fraud or other crimes," he says.
Overall, identity theft protection should keep pace with the evolving criminal landscape and involve multiple layers of proactive monitoring, detection, automatic alerts, and an intuitive customer experience, Siciliano says.
"Identity protection should be transparent," he states. "If you are spending $10 or more
a month, you want to know what you are getting."