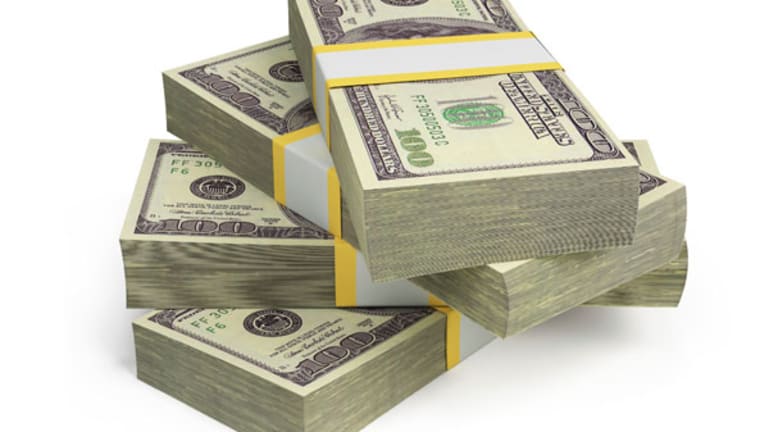 Publish date:
What Were They Thinking? 4 Stupid Fee Names
Fees are bad enough on their own, but their names can make them even more frustrating.
Fees are bad enough on their own, but their names can make them even more frustrating.
NEW YORK (
) -- We're not
crazy about fees
. Airlines have made billions by charging fees to consumers for checking (and in some cases,
carrying on
) bags, while banks have tried desperately to recoup money lost to new regulations by charging checking account customers fees to use their own money. But what can be even more galling is the names they come up with to sell these fees to customers. Here are a few that we can't stand.
"The Unintended Consequences Fee"
Hey, tell us how you really feel, Spirit Airlines. The carrier tacked this $2 fee onto its tickets in response to a new rule by the Department of Transportation mandating that airlines allow customers to get a full refund on their tickets within 24 hours of purchase.
Fees are bad enough on their own, but their names can make them even more frustrating.
"While this may appear to be a consumer-friendly rule at first, the USDOT has ignored the cost impact to consumers," Spirit
said at the time
. "As the transparency leader, Spirit believes that consumers have a right to know that this misguided regulation is expensive and is hitting consumers directly in their pocketbooks."
Spirit is correct that regulations do indeed have unintended consequences, and that giving consumers the ability to get a full refund will indeed lead to seats not being filled, which in turn hurts the airline's bottom line. But Spirit's claim that the rule is bad for consumers seems to rely on the notion that anything bad for the airline is in turn bad for the consumer. It feels like Spirit -- which is notorious for charging fees on everything from carry-on bags to
not paying your baggage fee early
-- is assessing this fee just to make a point.
"Gift Ticket Fee"
What, exactly, is a "gift ticket"? Does it come in a special envelope tied with a bow? Is it delivered by an owl?
Those are a couple of the questions we asked when we heard that Greyhound was charging an
$18 "gift ticket" fee
. If the company is charging that much and calling it a "gift," there must be some great perks in the offing for the recipient. But it turns out that all you get in exchange for paying this fee is the ability to use your credit card to buy a bus ticket for someone else and have them pick it up at the will-call window.
Should picking up at will-call cost a bit extra? Doesn't the company already need an employee running the ticket window? And while the company further explains that it covers the cost of fraud prevention services, it's never been able to explain how it actually applies the fee to fraud prevention or show its methods are successful.
With that said, we can't think of another company that charges anywhere near this much money for the privilege of buying something for someone else, and the mind boggles at the idea that buying someone a gift is an action that requires an extra fee.
"September 11 Security Fee"
This $2.50 fee is collected by the airlines, but it actually goes toward funding the Transportation Security Administration's extensive security operations. And while we understand 9/11 necessitated heightened security and that it makes sense for airline passengers to pitch in to cover the high cost, we don't see why it was necessary to put "September 11" in the name -- it's almost as if 9/11 is being invoked here to keep people from complaining about the fee. Plus, is it really necessary to remind people of one of the the nation's worst aviation disasters every time they buy a plane ticket?
"Convenience Fee"
We're fine with paying a convenience fee when the company has to incur additional costs to provide us with an extra service. But often with a "convenience fee," it seems the company is penalizing us for making its life easier. Numerous companies charge you for "convenience" that doesn't actually cost them anything, and one recent example that comes to mind is Verizon, which introduced a
$2 fee for wireless customers
who pay individual bills online or over the phone. While we understand that it's slightly more convenient for the company when a customer enrolls in autopay rather than paying each bill individually, it hardly makes sense that customers should have to pay extra for the privilege of reviewing each bill and paying it individually. It makes even less sense that customers could avoid the fee by mailing in a check, which surely takes more of the company's time to process. Following an uproar by customers,
Verizon canceled the fee
just a day later.
>To submit a news tip, email:
.
Follow
TheStreet
on
and become a fan on