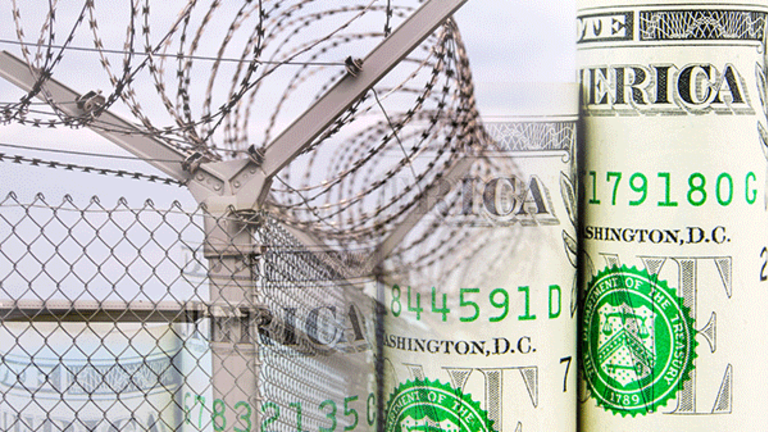 What Trump's Election Means to Immigrants
Here's what experts say are the smart moves now for illegal immigrants. Key advice: "stay cool."
When Donald Trump was elected president, the world changed for immigrants living in the United States, definitely for those here illegally -- about 10.9 million people, according to the Center for Migrant Studies.
Just about every one of them now is in a nervous sweat, said multiple immigration lawyers who say their phones are jumping off the hook with anxious calls from illegal immigrants.
Candidate Trump on the stump gave out varying numbers of illegal immigrants whom he wanted to deport basically upon taking office. But in his recent  60 Minutes interview, the president-elect scaled back to a claim that he would "immediately deport" 2 to 3 million with criminal records.
"What we are going to do is get the people that are criminal and have criminal records, gang members, drug dealers, where a lot of these people, probably 2 million, it could be even 3 million, we are getting them out of our country or we are going to incarcerate," said Trump.
Trump went on: "After the border is secure and after everything gets normalized, we're going to make a determination on the people that they're talking about - who are terrific people. They're terrific people, but we are gonna make a determination at that."
Right now, however, nobody knows exactly what Trump will do. "Something will happen," said Rosanna Berardi, an immigration lawyer based in Buffalo, N.Y. "Nobody is sure what."
Understand this, too: Obama, sometimes referred to as the Deporter in Chief by immigrant rights groups, has deported more immigrants than any president in history. Through 2015, he had deported about 2.5 million people, sharply up from the 2 million deported by George W. Bush during his eight years in office and Obama's total will grow with his 2016 deportations.
Even so, Trump's election has created a stir in immigrant communities. "The anxiety has quadrupled," said Tampa immigration lawyer Sam Badawi.
He said anxiety is especially high among the so-called "dreamers."  That's upwards of 800,000 who entered into the Deferred Action for Childhood Arrivals program, aka DACA, which Obama created by executive order. That program allows immigrants who arrived in the U.S. at age 16 or younger to be granted work permits and also lets DACA immigrants request that deportation orders be deferred. Trump has repeatedly vowed to repeal Obama's executive order creating DACA.  "Trump can repeal it, their situation is alarming," said Badawi.
Other experts point to other vulnerable groups, and, pretty soon, the deportation numbers grow high.
But, again, nobody knows exactly what Trump will try to do.
Besides, said Jason Finkelman, an immigration lawyer in Austin, Texas, there are good reasons to be skeptical that the incoming president could, in fact, swiftly deport large numbers of illegal immigrants. "It's impossible to easily round up 10 million people," said Finkelman.
Additionally, said Finkelman, "The immigration court system is overbooked. People already wait half a decade or longer to be deported."
U.S. Immigration and Customs Enforcement (ICE), the principal agency in deporting illegal immigrants, already is busy keeping up with the volume of deportation under Obama. Throw millions more into the system, and the log jam will only get thicker.
For Trump to implement large scale deportations, he almost certainly would need Congressionally approved funding and just how willing Congress is do that is unclear.
Opposition could also come from an unexpected source - business. "There's a massive underground economy based on undocumented immigrants - agricultural, construction, landscaping," said Finkelman. Millions are employed, often by small companies, and those companies depend upon that labor.
"If they are gone, who will do the work?" asked Berardi.
But immigrant anxiety nonetheless is reality based. Trump almost certainly will keep at least part of his deportations promise. What should dreamers do? How about other kinds of illegal immigrants? "We are telling people to please calm down," said Berardi.
Those who can - and probably it isn't a huge number - should seek to regularize their immigration status and, in most cases, that means securing sponsorship, either an employer or a relative. "Sponsorship has been the basis of legal immigration for decades," said Berardi.
As for others, there often isn't much that can be done. "I tell many people I am an attorney, not a magician," said Badawi. "People come into the office and often I have to tell them there is nothing I can do."
But doing nothing just may be the smart move. "Stay under the radar," said Badawi.
"Hope things get better," said Finkelman. "It's very easy for people to freak out and do something rash. I am telling people to hang tight, we don't know what will happen."