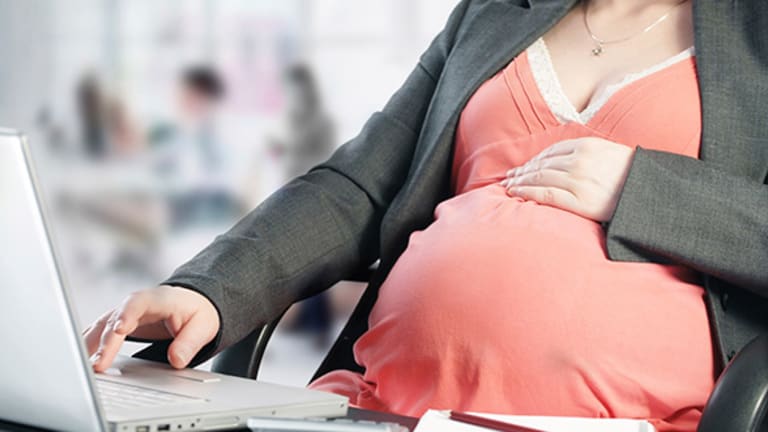 Editors' pick: Originally published Sept. 15.
A baby's arrival brings a lot of joy and chaos. New and expecting parents need to limit the confusion and keep financial priorities clear.
"With money such a tough topic without children already, having a baby can make it even more stressful," says Mary Beth Storjohann of the financial advisory Workable Wealth in San Diego. 
From car seats to college savings, the average middle-income couple will need some $300,000 to raise a child to age adulthood, according to the latest estimates from the U.S. Department of Agriculture.
"Adjust your spending plan to account for diapers, wipes, formula and daycare if necessary," Storjohann says. "See if it still works to continue saving with [these] added costs. If it doesn't, target areas for changes. Review your health insurance coverage to understand what your costs will be for care leading up to birth and any out-of-pocket expenses that will pop up during and after childbirth."
When Raquel Hinman of Hinman Financial Planning in Erie, Colo., had her second son, for instance, her doctor was busy delivering a baby in the room next door. "My nurse," Hinman recalled, "ran into the hallway and yelled, 'I need a doctor now!' so a doctor from Kaiser I had never met before ended up delivering my baby. It was an insurance nightmare."
There there are a host of other unanticipated health expenses. 
"Babies can get sick a lot," Hinman says. "You may be better off switching to a plan with higher premiums but lower deductibles and co-insurance." 
"Having a baby counts as a life event, and you can make changes to your company benefits package at this time," says Sophia Bera, financial advisor and founder of Gen Y Planning. "Talk to you human resources department in advance and run the numbers to see if you and your spouse should all be on one family insurance plan or whose plan the new baby should go on."
Another good pre-stork move: compile an emergency fund of savings. "If both parents work and earn similar income, three months may be enough," she says. "If not, shoot for six." 
"Include unpaid [parental] leave and childcare costs when calculating," Hinman adds. "Parents-to-be also sometimes think that they'll stop daycare if one parent loses a job - but if the loss is expected to be temporary, most people choose to keep their child in daycare to avoid losing the spot. It also helps to have childcare when looking for work and interviewing."
(Researchers say child care for an infant currently cracks five figures a year, and, depending on where you live in the U.S., still runs at least $8,000 annually for a toddler.) 
One of the first financial strategy issues many parents address is the cost of college, turning to such vehicles as 529 plans, Coverdell Education Savings Accounts, U.S. Savings Bonds and even individual retirement accounts. Therein lies a risk. "The biggest mistake I see is not saving enough for retirement while you're young and prioritizing your kid's college education over your own retirement," Bera warns. "There are no student loans for retirement." 
Bera also recommends the time and expense of drawing up estate-planning documents, such as a will to ensure that your assets sometime long from now go where you wish, or a trust document to clarify how you want any funds left to your children managed and spent.
"Do this before the birth," Bera says. "You can add your children's Social Security numbers later."
Also regarding the distant future, "make sure you have enough life and disability insurance to protect your income and your family," Storjohann says. "If there's someone dependent on your income, such as a child, an increase in coverages is warranted. Look to maximizing any benefits offered by your employer in these areas."
Bera generally suggests five to seven times your income in life insurance. At a minimum, Hinman advises, carry enough life insurance to pay off the mortgage.
"Without the burden of a mortgage, hopefully the surviving spouse can earn enough to make ends meet," Hinman says. "And don't forget about life insurance for a stay-at-home parent. If the primary caregiving parent dies, the surviving spouse will likely need to pay for childcare. If there isn't a sufficient cash reserve, consider adding to life insurance to cover a period where the surviving spouse may not be able to earn income."
Of course, expecting parents -- as excited as they are for their new bundle of joy to arrive -- cannot all financial booby traps they'll encounter in the years ahead.
"As a parent of teens," Hinman says, "I can say to expect the unexpected. So many things can, and will, change."