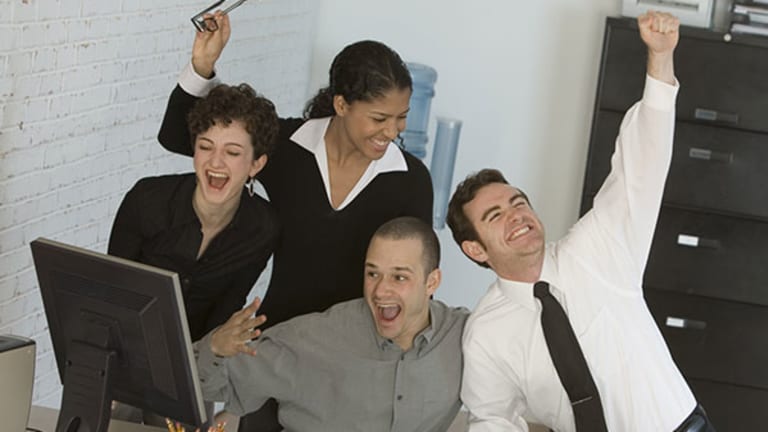 What to Do When Your Company's Going IPO
Company IPO on tap? Take these steps to maximize your returns.
NEW YORK (
) -- Wall Street is aflutter over the imminent initial public offering of
Twitter
, which is expected to generate $1.6 billion for the social media service.
The company's stock is expected to go public Thursday and should lead to a bumper crop of "instant millionaires" among key, vested employees.
Maxing out the wealth potential of any IPO is just a matter of knowing five simple things, says Joyce Franklin, founder of Larkspur, Calif.-based
. A specialist on employees and IPOs, Franklin is author of the upcoming
Keeping It: Secrets to Maximizing and Preserving Your Wealth Before and After an Acquisition, IPO, or Other Liquidity Event
.
Also see: We're Killing the American Dream>>
Here's what Franklin advises:
Write a list.
Prepare an inventory of your company stock, options and other equity awards. Include the vesting schedule for each. That way you know where you stand going into the IPO process.
Don't wait on stock moves.
Exercise your stock options early, especially if you can do so with little out-of-pocket cost. You'll start the clock ticking on long-term capital gains. Remember to submit an election form to your company and the IRS and attach it to your tax return for the year in which you made the election.
Keep your eyes on the prize.
"Stay focused and keep shipping," was a favorite line of
Facebook
(FB) - Get Free Report
founder Mark Zuckerberg when his company was going public. In other words, continue to build your enterprise's value, because a successful liquidity event is not guaranteed. Zuckerberg had the forethought to encourage Facebook employees to stay focused on their jobs rather than the stock price up to and after the company's May 2012 IPO. The message had an impact. In the year after Facebook's IPO, the stock price dropped dramatically. Yet most employees stuck around, and the stock price has now passed the IPO level.
Also see: Your Workplace Warning: Unfriend Social Media>>
Don't spend the whole thing.
Avoid spending like a rich person until after the IPO, when you have sold your stock and have actual cash in your bank account.
Get professional help.
Hire an accountant for personal tax and cash flow planning, especially if you are planning to early-exercise stock options. If you already have assets, a financial planner with tax expertise can help you understand your cash flow and financial picture before and after your wealth event.
An IPO could be a once-in-a-lifetime event.
Savor the moment, but plan thoroughly so you can gain the most benefit.