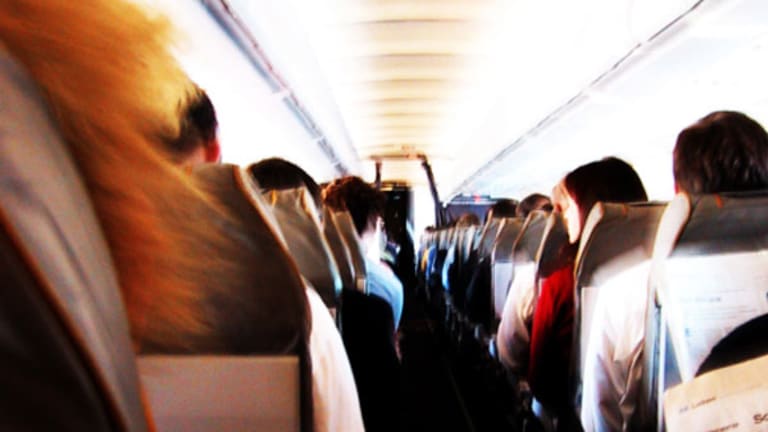 Publish date:
What to Do When Airlines Make It Harder to Use Reward Miles
Consumers keep signing up for airline reward cards and collecting miles. It's using miles that's a challenge.
Consumers keep signing up for airline reward cards and collecting miles. It's using miles that's a challenge.
NEW YORK (LowCards.com) -- Cashing in those airline miles for a free ticket is not as easy as it used to be.
Airline mergers have cut the available flights, leading to more crowded flights with fewer available seats for frequent fliers. Yet consumers continue to sign up for airline reward credit cards and collect miles because free flights are a good deal if you can get them.
The best chance of using rewards with frequent-flier miles is with a value airline, according to the
4th Annual Switchfly Reward Seat Availability Survey
. The survey found that value airlines have seats available to be booked with frequent-flier miles 96% of the time, while larger airlines have just 61% reward seat availability.
Southwest
(LUV) - Get Southwest Airlines Co. Report
, its subsidiary AirTran, and
JetBlue
(JBLU) - Get JetBlue Airways Corporation Report
are among the top five airlines for customers trying to book tickets with frequent-flier miles or points.
The best dollar value for redeeming frequent-flier miles is using them for flights higher up the reward chart, such as first-class travel to Hawaii, Europe or Asia. First-class saver rewards to Hawaii, at 40,000 miles round trip, were found valued at 4 cents per mile, and higher first-class saver rewards to Europe or Japan starting at 135,000 miles yielded more than 5 cents per mile. First-class or business-class trips are the best value, but they are also the most difficult to get.
Also see: Refuel Your Wallet With a Gasoline Credit Card>>
Using airline miles for non-flight services such as hotel rooms and rental cars is now cheaper and easier. Carriers are offering bundled packages with hotel and rental cars through their websites. Rewards are easily used, but this easy redemption comes at a cost: Mileage is valued at around 1 cent. About 5% to 10% of airline miles are redeemed for things besides airline tickets, according to the survey.
There are many cards that offer rewards, and picking the right card can be confusing. Finding the best card starts with choosing between a generic travel credit card (such as the
Barclaycard Arrival World MasterCard
(MA) - Get Mastercard Inc. (MA) Report
) or an airline sponsored credit card (such as the
US Airways Premiere World MasterCard
(LCC)
). With generic reward cards, you do have a few more options, because you are not tied to one particular airline.
Whether you have a generic travel reward card or an airline sponsored credit card, here are some tips to using your miles in the most efficient way:
Keep checking, even if you find seats unavailable the first time you look. Inventory may change the next day. Seats may become available a week or two before the flight.
Call and talk with a reservation agent if you want to book a seat on an airline partner. Many airlines don't offer award seats through partner airlines on their websites.
Be aware of expiration dates. You spend money and time earning points, but they may not be yours forever. Read the fine print for expiration dates.
Pay your credit card bill on time every month. If you have a late payment, the bank or credit card issuer could withhold the miles you earned during that billing period. If you want them back, you may have to pay a steep reinstatement fee.
Don't waste your points on a cheap flight. Points are each worth about 1.2 cents. It typically costs 25,000 points for a round-trip domestic flight, so a round-trip would cost $300. If a flight costs less than $300, it is cheaper to pay in cash and save your points for a flight that costs more than $300.
Keep your options open. If the first date doesn't work, check availability on multiple dates. In addition, driving to a bigger airport may also open up more flight options.
Also see: We're Getting More Confused by Credit Card Terms and Rewards>>
Bill Hardekopf is chief executive of
, which compares and rates more than 1,000 credit cards. He is the co-author of "The Credit Card Guidebook."