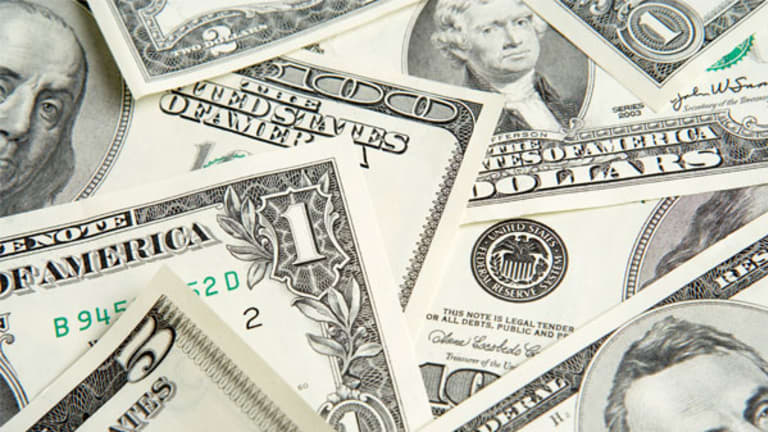 Publish date:
What to Do If Your Online Order Never Arrives
You ordered that T-shirt weeks ago and your credit card has been charged, but it still hasn't arrived. Now what?
You ordered that T-shirt weeks ago and your credit card has been charged, but it still hasn't arrived. Now what?
NEW YORK (
) -- The Council of Better Business Bureaus reported last week that it had received more than 100 complaints about
unfulfilled orders from Personally Yours
, a company that makes personalized T-shirts. According to the BBB, consumers have complained that orders they placed never arrived or arrived several weeks late, and that refunds were never processed for the unfulfilled orders. While it looks like this is a case of a company being overwhelmed with orders rather than any kind of deliberate scam, it has nevertheless left customers feeling cheated.
Personally Yours is not the first company to sell merchandise it couldn't actually deliver, and it won't be the last. So what do you do when you order a product that never arrives? Here's the process you should go through to get the issue resolved.
You ordered that T-shirt weeks ago and your credit card has been charged, but it still hasn't arrived. Now what?
Contact customer service.
While it's tempting to go running immediately to the media or the BBB, you should start by seeing if you can resolve the complaint via the company's own customer service channels.
"Definitely contact the company first and see if they're willing to work with you," says Katherine Hutt, a spokeswoman for the BBB. "Be polite, don't start off angry."
Indeed, there's a right way and a wrong way to file a complaint, and we have looked at the talking points you can use to make your complaint (the short version: be polite but persistent).
Keep in mind, though, that you don't need to stick with traditional customer service channels such as phone and email. When several flower-delivery services failed to come through for customers this past Valentine's Day (many flowers that were ordered never arrived or died very quickly), angry users
took to Twitter en masse
to complain directly to the companies' official accounts -- and judging by the prompt response on Twitter, that proved to be a fruitful avenue of complaint. Not only does the public nature of Twitter spur companies more quickly into action than a simple phone call, but it also means you can bang out a 140-character complaint and wait for their response rather than sit on hold.
Tell your credit card issuer.
If the issue hasn't been resolved within a day or two, you'll want to bring out the big guns. If you paid by credit card -- and you
really should have
-- flip your card over, find the customer service number and give them a call. You should be able to dispute the charge and have it taken off your statement.
Go public.
From there, you can take your fight more public if you so choose. Filing a complaint with the Better Business Bureau should light a fire under the company to take action, especially if the gripes start to add up and a company finds itself besieged with bad reviews. If you have a decent social media presence, post on the company's Facebook page and tweet at the company's account (tip: To maximize exposure, don't begin your tweet with the company's Twitter handle, or it's likely
only you and the company will see it
). And if you think your experience was particularly egregious, we'd recommend reaching out to the media, focusing on consumer sites such as MainStreet.com and local news sources that advocate on behalf of angry consumers.
Determine if it was a scam.
Finally, consider the possibility that your problem could go well beyond simply not getting your item. Hutt says that if you ordered from a lesser-known online retailer and never got your merchandise, it's possible the website itself was some sort of scam intended to steal your money and credit card number. She says warning signs of such scams include privacy policies written in broken English and Web addresses that don't use the secure "https" prefix during the checkout process. In these cases, you should strongly consider calling your credit card company and canceling the card before any damage can be done.
>To submit a news tip, email:
.
Follow
TheStreet
on
and become a fan on