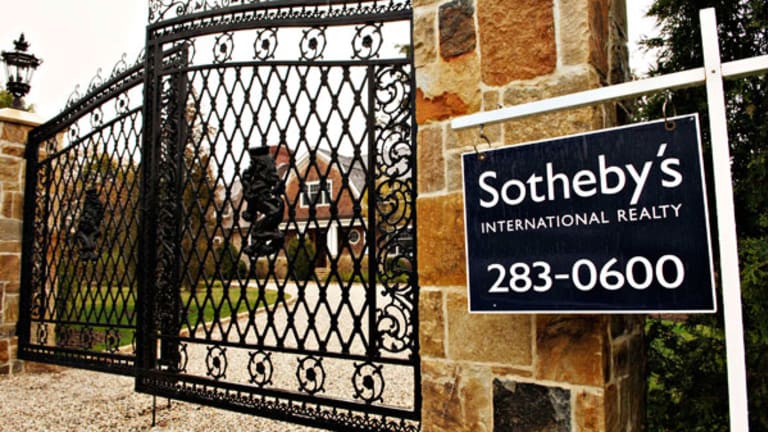 What the 'Fear Factor' Means for Your Home Purchase
It's the 25th straight month of rising monthly U.S. home sales, and homes are selling nonetheless.
NEW YORK (
) -- Even as 30-year fixed mortgage rates rise, Americans want to buy new homes anyway -- and that's pushing up the value of homes across the country.
The 30-year fixed mortgage rate shot up more than 200 basis points last week, from 4.51% to 4.72%, according to the BankingMyWay Weekly Mortgage Rate Tracker. One-year, three-year and five-year adjustable-rate mortgages rose sharply as well.
But that's not stopping homebuyers from landing new properties.
That after the National Association of Realtors
a big jump in existing-home sales, which rose 6.5% in July. All told, the rate of new home purchases was up 17.5% from July 2012 to July 2013.
It's also the 25th straight month of rising monthly U.S. home sales, the NAR reports.
Also see: Why Foreclosure Watchers Should Look at Last Year, Not Last Month>>
The figures seem to be contradictory at first glance. After all, why would buyers jump into a mortgage market where interest rates are skyrocketing?
But as the NAR explains it, there could be a "fear factor" present, as homebuyers don't want to take the risk of rates rising even higher, thus making any home purchase more expensive.
Look at it this way: According to the
BankingMyWay Mortgage Calculator
, the total interest on a $200,000 loan at a rate of 4.5% would be $164,813.00 over 30 years.
But a 5% rate would drive that total interest rate cost up more than $186,50 over the same period, adding an extra $22,000 or so to the purchase of the home.
Smart buyers know this and are jumping in now before rates can go any higher, as the recent trend suggests.
"Mortgage interest rates are at the highest level in two years, pushing some buyers off the sidelines," says Lawrence Yun, the NAR's chief economist. "The initial rise in interest rates provided strong incentive for closing deals. However, further rate increases will diminish the pool of eligible buyers."
Also see: 'Healthiest' Places to Live May Not Be Where You Think>>
Another factor in the uptick in home purchases is the (slightly) improving economy.
"Although housing affordability conditions will become less attractive, jobs are being added to the economy and mortgage underwriting standards should normalize over time from current stringent conditions as default rates fall," Yun says.
That's all manna from heaven for homeowners, who keep seeing the value of their properties appreciate.
According to the NAR, the national median existing home price stood at $213,000 last month, 13.7% ahead of the pace in July 2012. Furthermore, the average U.S. home price has risen at double-digit rates for each month this year and is only 7% lower than the all-time peak of July 2006 (when it was $230,000).
If that sounds like a genuine housing recovery, so be it. All homebuyers know is they better get in now. And all homeowners know is the value of their homes just keep climbing -- and who wouldn't drink to that?