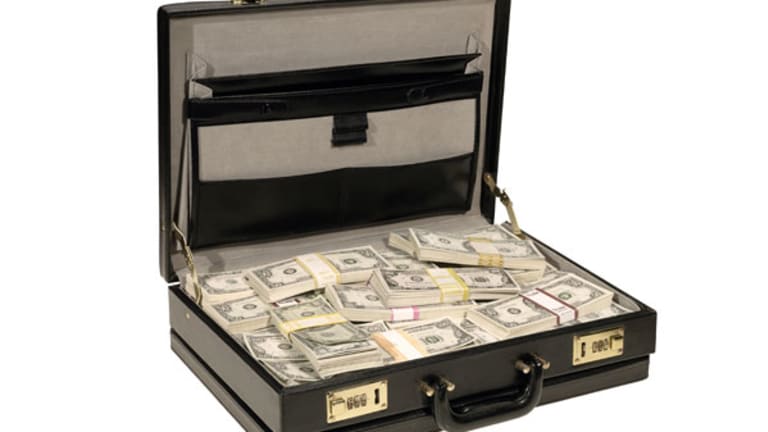 What the CFPB Has Accomplished in its First 2 Years
With Richard Cordray finally approved as CFPB director, the agency seems primed for the coming year.
With Richard Cordray finally approved as CFPB director, the agency seems primed for the coming year.
NEW YORK (LowCards.com) -- The Consumer Financial Protection Bureau is celebrating its two-year anniversary with much calmer waters ahead.
The CFPB has been the center of political firestorms since it was formed. Republicans first opposed Elizabeth Warren as head of the agency, then demanded structural changes to the CFPB before they would agree to a vote on any permanent director. Those changes included subjecting the agency to congressional budget appropriations as well as wanting it to be run by a five-person commission rather than one director.
But Richard Cordray was finally approved last week as the CFPB's first director, and the agency would seem to be primed to make additional headway in the coming year.
In its brief existence, the CFPB has a number of achievements to celebrate:
Also see: Are Consumers Getting Ripped Off by Overdraft Fees?>>
It has handled more than 175,000 consumer complaints on credit cards, mortgages, student loans, bank accounts and auto loans. The bureau uses this database to help prioritize complaints for investigation and makes these complaints public. An example of the benefits of this complaint database can be seen with the credit card industry. While once there was no way for consumers to see the complaints or response rate when comparing credit card issuers, the database shows which issuers have had the most complaints on their cards and how specific complaints were ultimately handled. The data can be viewed online by company, consumer ZIP code and type of complaint. The CFPB reviews each complaint and forwards ones that meet its criteria to the appropriate company for review and resolution. Companies have 15 days to provide a response to each complaint. Most are expected to be resolved and closed within 60 days. The filer can track the progress of a complaint and dispute the resolution provided by the financial institution. If the CFPB finds possible legal violations, it will work with other parts of the bureau to deal with the potential violation.
Ordered three credit-card companies -- American Express (AXP) - Get Report, Capital One (COF) - Get Report and Discover (DFS) - Get Report -- to return a combined $425 million to consumers, primarily for misleading sales tactics.
It has notified banks, payday lenders, finance companies and other lenders that they will be held accountable for unlawful conduct in collecting consumer debt. The bureau is also adding debt collection to its complaint database and providing action letters that consumers can use in their correspondence with debt collectors.
It is investigating bank overdraft practices, since consumers paid $32 billion in overdraft fees last year. The CFPB study showed overdraft coverage varies significantly by financial institution and that consumers who sign up for overdraft coverage have higher costs and more involuntary account closures.
It has developed a "Know Before You Owe" initiative that tries to help people understand the consequences of debt.
The CFPB now investigates inaccurate information on credit reports, the improper use of people's reports, the inability of consumers to get copies of their reports or credit scores and problems with identity-theft-protection services.
It updated existing regulations to make it easier for spouses or partners who do not work outside the home to qualify for credit cards.
It is encouraging solutions for more affordable loan options for college loans.
Also see: All Actions by CFPB Could be Ruled Invalid>>
Bill Hardekopf is chief executive of
, which compares and rates more than 1,000 credit cards. He is the co-author of "The Credit Card Guidebook."