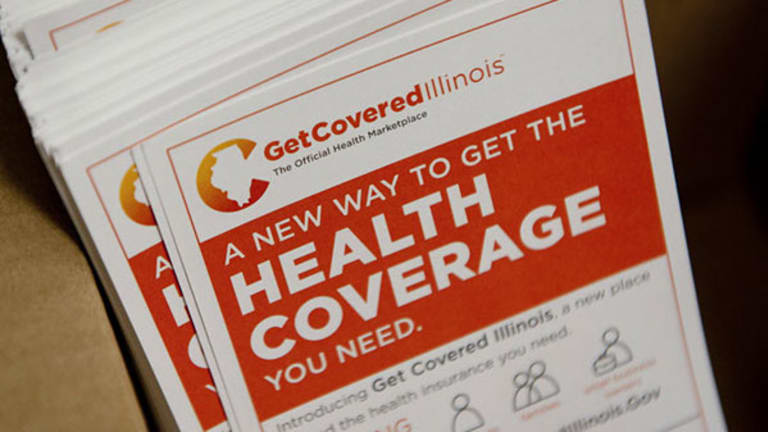 What Should You Do If Your Obamacare Insurer Cancels Your Policy?
Some 2 million Americans are likely to lose coverage. Here's what you need to know and do.
Editors' pick: Originally published Sept. 2.
Get ready: maybe 20% of current Obamacare insureds may find it necessary to shop for a new insurer come open enrollment on November 1, and that is because multiple gigantic carriers have said they are dramatically scaling back their participation in 2017.
Aetna, for instance, said it will cut participation from 778 counties in 15 states to 242 counties in four states. Humana said it was cutting back its presence to a handful of counties. United Healthcare said similar.
In Arizona, for instance, five insurers have notified regulators of their intent to pull out entirely or scale back. That includes Health Choice, United Healthcare, Humana, Blue Cross Blue Shield of Arizona and Health Net.
In four or five states, said Randy Gerber, founder of health portal Pacient.care, there may be just one provider.
That's the exception, however. Especially in the nation's bigger cities, said experts, there will be multiple Obamacare aka Affordable Care Act insurers. "In the big metros there will be competition," said Bill Melville, senior analyst at Decision Resources Group.
Understand, though, even in states where you find many choices, you may not like what you find. 
Also know ACA coverage costs are likely to tick up in 2017, in part because of lack of competition, in part because the insurers in the program have grumbled about losses incurred and the chief reason cited by those who have pulled out is the magnitude of their losses. In Arizona, for instance, Blue Cross Blue Shield of Arizona has said it lost $185 million in two years of ACA.
Rising prices might not mean that much to many ACA participants however. The White House has said that 86% of participants get government subsidies to cover most of their premiums. Experts believe subsidies will increase to cover most premium increases.
So breathe easily. Probably you will get new insurance. If you an Obamacare recipient who gets a subsidy - by virtue of income below specified thresholds - the 2017 premium is unlikely to faze you.
Non-subsidized customers may be shocked by the price increases - some analysts talk about double digit jumps - but insurance is local so it is hard to forecast particulars.
What can be said is here is what will happen if yours is a canceled policy: first off, sometime before November 1 if you are impacted by the pull outs, you will get a letter notifying you of this. Probably it will offer you alternatives - an offer to switch you into an another ACA insurer or perhaps into a policy offered directly by the insurer that is leaving ACA (because that does not mean it is necessarily leaving your state). Beware however. "This might not be the optimal solution," said David Reid, health insurance expert and CEO of EaseCentral-- an HR and benefits software provider. His point: don't pounce on the first offer. There may be better out there.
Step one in shopping for a new plan is knowing where to look and, obviously, a first stop will be the official HealthCare.gov website. Greg Sanders, owner of Peachtree Insurance Advisors in Marietta, Ga., also recommended a look at independent site HealthSherpa.com which, he suggested, might be easier to navigate for some.
Do analog research, too. Said Reid: "The first place to turn is the insurance broker. That person knows the local market."
Here's where you may start finding realities you don't like. In checking out possibilities, be very careful to check physician networks, said Sanders, who indicated that small, narrow networks are likely to be a 2017 ACA norm. Not every plan will offer an anemic network but many insurers - to get a handle on their costs - are believed to be shrinking networks. Be sure any plan you sign with has the physicians and hospitals you want.
The other reality you may not like: more plans, said multiple experts, will be coming on the ACA market with very high deductibles, sometimes over $5000. Those plans usually have lower monthly premiums. But do you have $5000 in ready cash to throw at medical costs before insurance really kicks in?
A plan with a higher monthly premium - and a lower deductible - may be your better choice.  Do all the math before making a commitment.
Bottomline: almost certainly there will be an Obamacare plan for you in 2017. Almost certainly it will cost more. Almost certainly it will have a smaller physician network.
But experts are optimistic about this: if you shop carefully, very probably you will find a plan that meets your needs, at a price you can afford.
This article is commentary by an independent contributor. At the time of publication, the author held TK positions in the stocks mentioned.