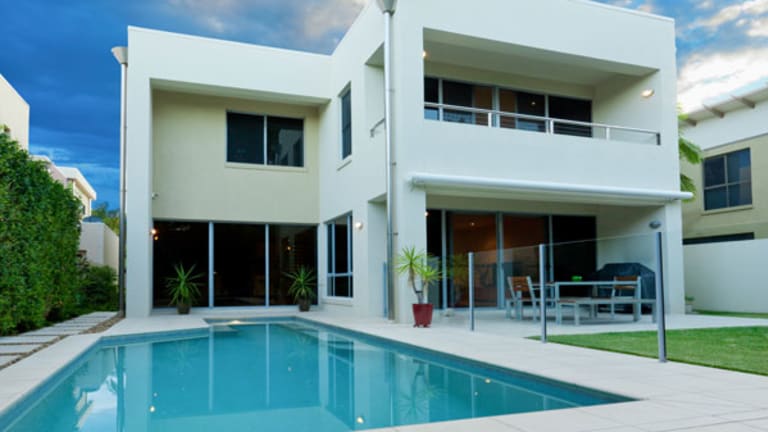 What Rich People Value Most (Surprise: Money Comes Third)
For wealthy Millennials, their riches have come at a very high price.
NEW YORK (MainStreet) -- For wealthy Americans, money isn't the most important thing in their lives, but it is in the top five. In fact, it's so important that the parents of wealthy families are going to wait quite a while before they let the kids know just how deep the parental pockets are. Seems the kids simply can't handle it quite yet.
A U.S. Trust survey of 640 high-net-worth adults with investable assets of $3 million or more reveals money takes a third-place priority in the lives of the rich. Health is number one. Family comes second.
Yet, even though family and money are so important, nearly two-thirds of high-net-worth parents have disclosed little or nothing about their wealth to their children. And it may be some time before the truth comes out. About half of the parents surveyed don't think their children will be mature enough to know all about the family's wealth until they are between the ages of 25 and 34. Four in ten parents over the age of 70 will wait until the kids are at least 40.
"Family represents the greatest source of enjoyment in life... and yet we still see the survey saying that they don't think the next generation is financially responsible enough to inherit what they're going to have passed to them," said Chris Heilmann, chief fiduciary executive at U.S. Trust.
Of course, life's priorities shift with age. Three-quarters of those surveyed said that the older one grows, the more important health and family matters become. For younger adults - wealthy Millennials and Gen X-ers - building wealth and financial security are most important. In fact, the top priority for Millennials is doing meaningful work.
Having a purpose in life matters to those with means - and 75% of rich Americans say their life's purpose would not change -- even if they were to lose all of their wealth. Nearly all (86%) consider giving back to society essential or at least important, including more than one-half (54%) who consider it absolutely essential.
"I think what is encouraging about the survey is that it doesn't matter whether you're talking about Millennials or whether you're talking about 75-year-olds, the theme of giving back or the theme of philanthropy... manifests itself by volunteer hours as well as using your financial resources. That's encouraging," Heilmann says.
But having a great deal of money does have its downside. Four in ten high-net-worth respondents said that they would have to give up some of their wealth to have a more fulfilling life. That answer begs a follow-up question, though apparently none was asked.
And can it be that great wealth comes at a price? More than half of the high-net-worth Millennials surveyed (53%) -- far more than any other generation -- admitted, "My wealth has come at the expense of my health."