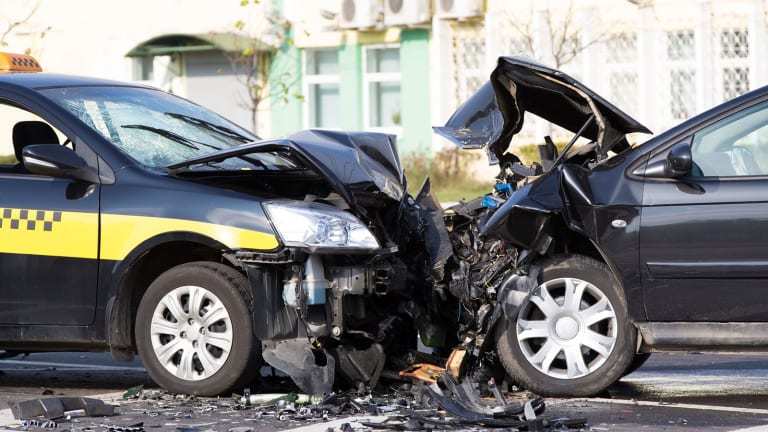 What Is Umbrella Insurance - And Do You Need It?
Umbrella insurance covers just what its name implies - unforeseen, negative events that without shelter, could set you back financially. But is it necessary?
In some ways, personal insurance is about layers.
How so? Consider this - your life insurance is your base, protecting your loved ones in the event of your demise. Your homeowner's insurance protects the instrument that protects you and your family - your home. Same for your auto insurance, which adds another layer of insurance protection, and so it goes, with health, business and disability insurance.
Maybe the most undervalued - and under-rated - form of personal insurance is umbrella insurance. By and large, umbrella insurance guards you in the event of significant claims and lawsuits, -- and does so in two primary ways:
Umbrella insurance gives you liability protection above and beyond the limits of some of your major personal insurance policies, like homeowners and auto insurance.
Umbrella insurance covers for claims that are often excluded by liability insurance policies, such as false arrest, libel, slander - even liability coverage on real estate investment properties in your name.
Do you need umbrella insurance? Maybe more than you might think.
"I was lucky," says Brett Anderson, a money manager at St. Croix Advisors, LLC, in Hudson, Wis., who owns an umbrella policy. "I had a dog, Josie, a beautiful Alaskan Malamute, who weighed about 110 pounds. I never worried about having to lock my front door. She'd stand guard quietly even if you knocked or rang the doorbell."
One day, Anderson's dog engaged physically with a neighbor's dog - a smaller five-poodle, that was injured in the confrontation, but did survive the incident. "I was liable for my dog, and at the time, I couldn't wait to see that vet bill," he says. "But after my deductible, the insurance company paid the rest."
"Stuff happens and transferring the risk from my checkbook to an insurance company's checkbook just makes sense," Anderson states. "Most individuals are not prepared for a lawsuit financially and that's why we need this type of coverage. Plus, for per $1 million worth of umbrella coverage, it costs only a few hundred dollars extra per a year."
More of What's Trending on TheStreet:
A societal culture that has people reaching out to lawyers for even seemingly innocent incidents makes umbrella coverage a no-brainer, insurance experts say.
"Personal umbrella liability insurance provides excess coverage to consumers who have the need to be protected from liability lawsuits, in today's litigious society," says Kevin Lynch, assistant professor of insurance at the The American College of Financial Services, in Bryn Mawr, Pa. "Since you can be sued by anyone, for anything, at any time, and anywhere in the U.S.A., for no reason, doesn't it make sense to have protection?"
For example, Lynch cites this potential scenario.
"Let's say you have an auto insurance policy with $250,000 single accident, $500,000 total accident and $100,000 property damage limits," he says. "You also have an umbrella policy for $1,000,000 in coverage. Let's also say you are at fault in an accident and you are sued, successfully, and ordered to pay the plaintiff $1,000,000 in damages."
"The auto policy will pay out its limit, for one person, at $250,000," he adds. "The umbrella policy then covers the remaining $750,000. If you did not have the umbrella coverage, the plaintiff would have a judgment against you for $750,000."
How that judgment would be collected upon would depend upon your state's laws, but suffice it to say, it will be painful, adds Lynch. "All because you didn't spend a few hundred dollars a year to own umbrella insurance," he says.
Lynch also says that umbrella protection covers your life in ways you may not be aware you need insurance. "Having children, a dog or a home are just several reasons to have umbrella insurance," Lynch says. "The real question is not should you buy an umbrella policy. The real question is why don't you already own one?"
How much does umbrella insurance cost? While policy costs vary, Lynch pays a relatively small annual amount for his policy.
"My cost for $1,000,000 of umbrella insurance is $137 annually," he says,
Normally, umbrella insurance costs between $15 and $25 a month for $1 million to $2 million in coverage, and that coverage can really come in handy depending where you live and your lifestyle possessions and habit. "For instance, this is a fantastic deal if you live in a city full of expensive vehicles and are in need of additional protection if you exhaust all your car insurance," says Rob Anderson, who runs the financial website Mustard Seed Money. "Umbrella insurance is also not very expensive when you think about it."
Anderson does advise insurance consumers that several caveats may apply when they start kicking the tires on some policies.
"Keep in mind when trying to obtain umbrella insurance that many insurance companies require that you have a certain level of coverage on your home and car before you can qualify," he says. "This means that you can't have $20,000 of property damage and expect the umbrella policy to cover the rest. Often times, insurance companies require that you have $300,000 or more in coverage before they will consider offering umbrella insurance."
Consequently, if you live in a city with Porsches and Ferraris driving all around you, be ready. "It's imperative that you have umbrella insurance in case you get in an accident and are liable to cover repairs for those type of high-end vehicles," Anderson notes.
While your mileage may vary on umbrella insurance coverage and costs, there's little doubt that such coverage can be a huge and inexpensive benefit when you really need it.
So go ahead and live your life in a sunny, positive way. But when thunderstorms strike, having an umbrella policy offers you a financial safe haven.
Chances are, you'll be glad you had it.