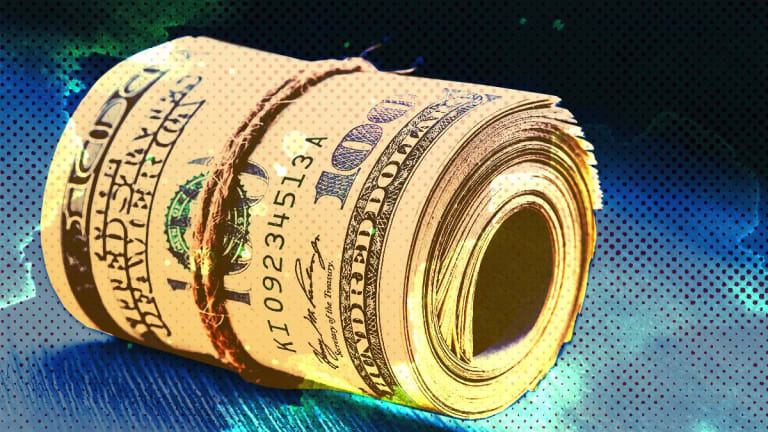 What Is Capital? Definition, Types and Structure
Capital is the fuel that makes money grow. That's the case for the average homeowner or for a Fortune 500 company. Here's how capital works.
While the term "capital" can include several definitions, the most common form of capital is financially-based - specifically the potential for any item that can create wealth.
What Is Capital?
In that sense, capital could take multiple forms, including:
Financial assets held in a bank account or brokerage account.
A large company's manufacturing facilities spread out across the globe.
Capital could include employees working to create a profitable product or service (economists generally refer to the latter as "human capital."
There is some disagreement in economic circles over the concept of money as capital. It's common for Main Street Americans, even business owners, to equate money to capital but it's not necessarily the case.
For example, a single dollar bill is not a form of capital, given the term's technical definition. Money, after all, is a financial instrument designed, in part, to purchase the goods and services that actually become capital like those manufacturing plants spread out across the world.
Yet those critics miss the fact that money can grow, too and add to an individual's or a company's bottom line.
In that regard, a single dollar technically is not a form of capital, but it can be if it's invested in the stock market or in a company's growth that winds up creating wealth - which is the essence of capital as a wealth generation tool.
What really defines capital from a business and financial standpoint is its durability.
Valuable capital tools that money creates, like cars and trucks that move people around or a biotechnology patent that leads to a cancer-fighting drug, are tools that create wealth, which is what the concept of capital is all about.
Types of Capital
While individuals can benefit from capital by investing in the financial markets or buying a home, and grow wealth over the long term, capital is largely a business wealth-driving component.
For a business, large or small, company decision makers can use several forms of capital, including cash, credit, debt, property, workforce, and infrastructure as means of capital than go grow a company's value.
In that sense, capital is simply a powerful tool to invest and grow a business.
Companies historically rely on capital to purchase property to build offices and manufacturing plants, which in return help generate revenues. They can use capital to buy the tools and equipment they need to make their products, or to create the materials they need to build those products.
Capital isn't a financial tool to act in the present - it's always designed to take a forward-looking view, to help generate future financial wealth and increase a company's profit potential.
Forms of Capital
To break down the concept of financial capital for businesses more deeply, it's helpful to focus on the primary forms of capital, as follows:
Debt Capital
Debt can be a powerful capital appreciation tool, if used correctly.
Getting a loan from a bank or a major cash investment from a venture capitalist means a company has to pay the money back, almost always with interest. That's what debt financing can do for a company - it's capital used to pay for the things a company needs to grow profitable, making debt capital one of the most pervasive and powerful capital appreciation tools.
Equity as Capital
Equity is a valuable form of capital, too. Equity capital comes in myriad forms.
It could mean a fledgling business owner using her own bank account to fund a new software firm.
It could mean an up-and-running business that's already being funded, in large part, from business partners or angel investors.
It could mean an established company like IBM (IBM) - Get International Business Machines Corporation Report or Proctor & Gamble (PG) - Get Procter & Gamble Company (The) Report that earns capital through the sale of stocks, leveraging equity as capital is a common form of business operations.
Specialty Capital
This form of business capital is less well-known outside of financial accounting circles, but it's a widely used method of creating capital. Think of a company decision maker who talks a vendor or a supplier into delaying invoicing to a later date. With that extra time, the company is using the invoice extension as a form of business capital.
Or, take a company that turns to its bank to handle invoices, for a commission, with the promise to pay the bank at a later date. That tactic, known as supply chain financing, buys companies the time needed to focus on revenue generation, with the advantage of having their bills paid off for them.
That creates extra capital to grow a business.
What Is Capital Structure?
Capital structure is an integral underlying model for capital creation.
In general, capital structure is the amount of equity and the amount of debt on hand at a given company.
As noted above, a business can use both debt and equity as capital appreciation tools, to fuel business growth. Debt is created through the issuance of bonds and/or loans taken out from financial institutions. Equity can come from major sources of capital funding, like the issuance of stocks to investors, both public and private.
In accounting terminology, capital structure is defined as the debt-to-equity ratio, or as the debt-to-capital ratio.
In creating the ideal environment for creating capital, a company's accounting specialists try to weight an even balance between debt and equity, and not tilt the playing field in one direction or another. Too much debt can sink a company if business is weak and vendors and creditors come calling for bills to be paid.
Yet if a company relies too much on equity on hand to create capital, the risk is not having working capital, i.e., enough cash in company accounts to leverage new opportunities to create wealth.
For example, a company sees a valuable partnership or buy-out, or the ability to enter a new market that plays to the company's strengths, but needs immediate funding to get the job done.
By having a healthy and balanced capital structure, a company can grow capital via an assortment of funding options, taking those debt and equity risks largely out of the equation.
What Are Capital Markets?
Capital markets are the nurseries where capital investments grow.
Companies require fast and efficient access to capital to set the stage for business growth. That's where capital markets lend a valuable hand to businesses, especially here in the U.S.
That's due to the robust capital markets accessible to investors, where markets like the U.S. stock exchange, or the U.S. bond market have both the transparency and technological tools to choose the best investments, buy them at an optimal price, and find buyers for those investments when needed.
The bond market is particularly valuable to companies looking to maximize capital-generating opportunities. Investment banking firms like Goldman Sachs (GS) - Get Goldman Sachs Group Inc. (The) Report , Morgan Stanley (MS) - Get Morgan Stanley Report or Credit Suisse (CS) - Get Credit Suisse Group American Depositary Shares Report , among others, have been around for years.
Each has the experience and capability to steer companies looking for access to capital through the intricacies of the fixed income marketplace, especially in underwriting bond offerings and finding buyers for companies looking to sell their fixed income securities at the optimal price.
How Does Capital Help Commerce Grow?
In its purest form, capital offers individuals, companies and investors the ability to expand wealth, boost productivity, and provides valuable goods and services that lead to capital appreciating and financial assets growing.
The good news? You don't need to be an Ivy League-trained financial savant to make capital work in your best interests.
Whether you're a Main Street American looking to build wealth through your home or a captain of industry who needs capital to build a multi-billion-dollar plant in Singapore, capital is the juice that makes those opportunities go - and helps create wealth for both parties in the process.