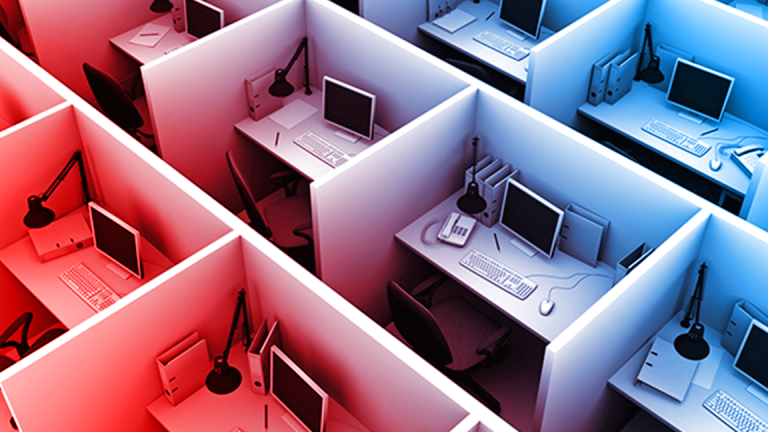 What Is an LLC and Why Is It Important in 2019?
Becoming a limited liability company has many benefits, but is it right for your new business?
Newly-minted entrepreneurs and fledgling business owners have plenty of big decisions to make when they hang a shingle outside their company's door.
Finding customers, building a website, managing inventory, and hiring employees are only the top of the "to do list" iceberg for a new business owner. But there's an even more important business decision to be made before those other decisions are made -- how should your business be classified in legal and account terms?
After all, selecting the right business classification has an impact that will last as long as your company does, if done correctly. Your personal tax situation, your own liability for debts and legal action, and even your business reputation can be impacted by the choices you make to formalize your company.
That's where limited liability companies enter the picture. LLC's are the least complicated and, in many cases, one of the most effective business structures available to entrepreneurs.
Here's how limited liability companies work, and what they could mean - pro and con - for your new business.
What is an LLC?
A limited liability company is widely considered by business experts to be the most flexible, effective and easiest business structures to create.
An LLC is, however, unique in its compilation, as it's something of a hybrid between a sole proprietorship and a corporation:
It offers the pass-through taxation benefits of a business partnership or sole proprietorship along with the limited liability protection that comes with being a corporation. That creates what new business owners need most when they're just starting out and can't afford many mistakes -- a win-win situation from a tax and legal standpoint.
Basically, by establishing your new outfit as a limited liability company, the business starts out as its own separate and legal entity, with separate debts and assets that remain apart from your personal financial picture, with the exception of your personal taxes (more on that key issue below)
Why Should You Choose an LLC? 
While every small business starts out with its own unique goals and strategies, a limited liability company makes the most sense for a business for the following reasons:
If you want the same legal and financial protection for your new company that a corporation gets, then an LLC is a good idea.
If you like the idea of pass-through taxes, then an LLC makes good sense. With pass-through taxes, your business doesn't need to file a corporate tax return. Instead, you'll include your business taxes on your personal tax return, so you can bypass the logistical nightmare of being taxed twice by the IRS.
If you're not a U.S. citizen or a permanent resident in the U.S., an LLC is a good idea, as there is no residence requirement to operate an LLC.
If you're looking to create some legal protection with your business, a limited liability company can safeguard you from debts, lawsuits, and other financial threats (thus the name "limited liability.")
If you're looking for less bureaucratic red tape for your fledgling business, an LLC formation really comes in handy. State and local governments, the IRS, and even industry regulators can be largely muted by becoming an LLC -- there are fewer compliance issues and LLC's are easy to open and administer.
Reasons to Avoid an LLC
While limited liability company designation has its advantages, there may be good reasons not to go the LLC route:
If you're looking to raise investment funds for your company, through issuing shares of stock, that's not allowed for LLC's.
If your business is looking to expand across state lines, that could be a problem, as different U.S. states have different rules for LLC's.
If you're looking to avoid a self-employment tax classification by Uncle Sam, that's a "no go", as any LLC earnings can be bundled into a self-employment tax scenario. That means your business income isn't taxed like a corporation. Instead, it's passed-through to your personal taxes. Under that scenario, you could wind up paying higher taxes than if your business was classified as a corporation (which gets more tax breaks), and you'll have to pay more taxes for federal programs like Medicare and Social Security.
Corporations also have a leg up on LLC's in that company leadership is more easily constructed and identifiable, as corporate charters mandate specific roles like managing director or business manager. That makes it easier for customers, partners, and staffers to know who's in charge of what area. LLC's don't have that structure, although an LLC operating agreement can smooth of those "identity" problems out.
How to Create an LLC in Seven Steps
Creating an LLC is actually fairly easy, and new business owners can take care of the application in a single day. (That said, having a trusted accountant or business consultant on hand is always recommended.)
Here's how to get your own LLC designation process started:
Select a legal name for your company and submit it to your state's Secretary of State's office (which usually handles company business designations.) Note that the name you choose cannot be the same as another LLC operating in your state. Your company name also must end with some form of LLC designation, such as "Limited Liability Company", or "LLC."
Create and send your company's Articles of Incorporation (some states call it a "certificate of formation" or a "certificate of organization") to the Secretary of State's office.
Craft an LLC operating agreement. An LLC operating agreement is necessary for becoming a limited liability company. It spells out all the rules and obligations of LLC ownership, includes any company investment percentages, and includes mandates on voting rights and management decision-making. Include a copy of the operating agreement with your LLC application filing.
Figure out who, in your company, will be LLC members, and include that information in your LLC filing.
Figure out how many actual business owners will be included in your LLC business.
Apply for a business license with your State's Secretary of State office.
File Form SS-4 or apply online at the Internal Revenue Service website to obtain an Employer Identification Number (EIN) for your employees and managers.
Five Tips on Becoming an LLC
Take these tips to the table when you're crafting your LLC:
You can pay a small fee to your Secretary of State's office in advance of becoming an LLC. This helps if you have a company name you really want reserved, and wish to get it in early.
In two states - Arizona and New York -- business owners have one last step in the LLC process. They must take an advertisement in a local paper and declare their intent for your firm to become an LLC.
Limited liability company designations don't last indefinitely. Like most business with state and federal government oversight, regulations and compliance are heavy. Consequently, make sure to keep detailed company records (especially financial records) and record the minutes of meetings where big decisions are made.
Get a business checking account. As your new LLC-designated company means separating your business and personal finances, open a business checking account immediately. Yes, you'll have to pay moderate, extra fees to your financial institution, but keeping your finances walled off is a huge deal for business owners.
If you need to amend any changes to your limited liability company, just file an amendment with your state's Secretary of State's office. Anything that changes with your operating agreement or Articles of Incorporation should be recorded and filed accurately.