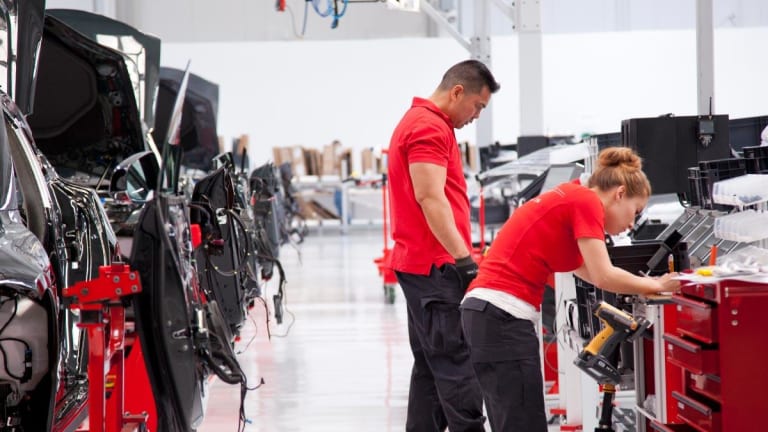 What Is an Employment Agreement?
An employment agreement spells out the rules, rights and responsibilities for both the employer and the employee.
Signing off on an employment agreement (also known as an employment contract) isn't a mandatory item on your new job checklist - but all things being equal, it should be.
Both employer and employee deserve a strong measure of protection when they agree on employment, and a good employee agreement can do that for them.
Read on and see what an employment agreement is all about, and why it's a good idea when you take your next new job, or reboot with a current one.
What Is an Employment Agreement?
Basically, an employment agreement is a binding document signed by an employer and an employee, when the latter comes on board in a new job. The employment agreement spells out the rules, rights and responsibilities for both the employer and the employee, and includes any special obligations undertaken that are unique in a specific hiring situation.
Additionally, an employment agreement is active throughout the entire tenure of the signing employee.
Here are the issues usually laid out in an employment agreement:
The Employee's Salary
This includes the base salary and any bonuses that can potentially be earned on the job.
The Employee's Benefits
This section of the employment agreement includes benefits granted and executed by the employer, including health care insurance, retirement plans, paid vacations, and other perks that come with a specific job offer.
Work Responsibilities
This section lays out, in broad strokes, what the employee is expected to focus on while on the job. For example, a company hires an accountant to help handle its financial matters, like financial analysis, taxes, and other numbers-crunching tasks. Those responsibilities are all spelled out in an employment agreement.
Protections on Confidential Information
Most employment agreements also cover the use of a company's confidential information. Specifically, the agreement will include language that prohibits the employee from sharing a company's confidential information with outsiders. The agreement also may include a provision that prohibits an employer for switching jobs and working with a direct competitor for a specific period of time (like within one year of leaving the employer.)
An employer may take extra steps to protect its intellectual property, and guard against an employee sharing any information about that property outside the company. By and large, a company uses a non-disclosure form to formalize that issue, but an NDA may also appear on an employment agreement.
Probationary Period
An employment agreement also lists any probationary employment timeline, which usually clocks in at 90 days. Within that time period, the employer often cites the ability to terminate the employee at their discretion.
Performance Reviews
Employees and employers tend to value performance reviews, which are included in an employment agreement. The performance review section of the agreement lays out when the reviews will occur (usually once annually), what ground will be covered, and what rights the employee has during an employee review.
Termination
An employment agreement also includes language on termination of employment. By and large, the termination clause includes the term an employee can quit the job, including the amount of notice that can be given (usually two weeks).
It also details how an employer can terminate the employee (with adequate "sufficient cause") and what property and information are required to be returned to the employer upon an employee's termination.
For a good example of what an employee agreement looks like and how it's structured, check out Stanford University's sample employee agreement.
Why Is an Employment Agreement Necessary?

An employment agreement lays out the terms and conditions involved in a new hire, which helps establish an understanding between an employer and employee about what each can expect from the working arrangement.
If a situation arises where either party isn't sure how to proceed on a workplace matter, the employment agreement, in collaboration with established company guidelines, can direct the employer and employee on next steps, based on the language used in the agreement.
For instance, if an employer wishes to leave the company, the employment agreement can spell out the timetable needed for the employee to give notice, and clarify the conditions involved with the employee taking his or her 401(k) plan with them, along with any unused vacation pay.
Different Types of Employment Agreements
There are several different types of employment agreements, and it's generally up to the discretion of the employer to decide which one to use. The following are some of the most commonly-used employee agreements and contracts.
At-Will Contracts
An at-will contract is the most widely used employment agreement. In this type of agreement, the employer reserves the right to terminate the employee at any time (or, "at will".) Correspondingly, the employee has the right to quit the job for any reason he or she deems fit, as long as it's not illegal.
Written Contracts
A written employee agreement offers a more thorough listing of employer-employee rights, rules and obligations. With a written contract, the employer agrees to work at the company for a specific period of time. The employer also agrees to retain the employee for a specific period of time. Other than that, the agreement is similar to an at-will contract, with the exception of termination, which is only allowed if the employee violates the terms of the agreement.
Oral Contracts
Oral contracts are similar to at-will contracts, with the main difference that oral agreements aren't formally filed (as they're based in verbal agreements between the employer and the employee. In general, oral agreements are more difficult to enforce, and any disciplinary action or employee dispute, for example, relies on evidence that's not necessarily written down, which makes it much harder to prove a case for both parties.
Pros of an Employment Agreement
Employee agreements can be a valuable resource to both employers and employees - here are some advantages it provides to new jobholders:
Clarity Matters
A well-crafted employment agreement provides each party - the employer and employee - a blueprint to work from them as they establish a professional business relationship. After all, the more specifics you can lay out going into a new job, the better for both parties.
It Provides Negotiation Options
A good employment agreement enables both employee and employer to negotiate key terms in a new employment arrangement, like wages, benefits, time off, and ancillary items like telecommuting opportunities or use of a company vehicle.
It Can Settle Disputes
An employment agreement can also be used as an arbiter, of sorts, in the event of a dispute between an employee and an employer. All each party has to do is to refer to the specific language in the employment agreement, and act on that language to settle the dispute.
It Provides Comfort and Stability
An employee can finally exhale after signing off on their employment agreement. Now, they know exactly where they stand, what's expected from them. It's a rare employee who likes surprises on the job and a thorough employment agreement should take any surprises out of the equation.
Disadvantages of an Employment Agreement
There aren't many "cons" associated with an employment agreement, assuming it's crafted correctly and includes all the items listed above. That said, there is a downside note on employment agreements that employees should know about.
You're Pretty Much Locked Into the Terms of the Agreement

Once employment terms are negotiated and set forth in an employment agreement, they're set in stone in the employer's eyes. That makes it difficult to renegotiate terms (like pay raises and bonuses) once they're included in the agreement, thus limiting the employee's flexibility.
It's Tough Getting Out of a Contract

If you sign off on a contract that locks you into a specific time period on the job (say, three years), it's difficult to leave the job early, no matter how frustrated you get on the job.
It Can Lead To Legal Difficulties

Some of the more onerous terms in an employment agreement, especially pertaining to "firing" issues like theft of company property, unethical behavior on the job, an unauthorized sharing of private company information, can lead directly to a court of law, if not settled internally. No employee wants that experience, especially when they're looking for new work.
The Takeaway on Employment Agreements
It's always a good idea for both an employer and the employee to have a qualified employment law attorney review the contract, or even assist in its creation.
A good attorney can clean up any discrepancies and disputed language in even the most well-crafted employment agreements, giving peace of mind to both the employer and the employee.
It's never too late - or too early - to plan and invest for the retirement you deserve. Get more information and a free trial subscription toTheStreet's Retirement Dailyto learn more about saving for and living in retirement. Got questions about money, retirement and/or investments? We've got answers.