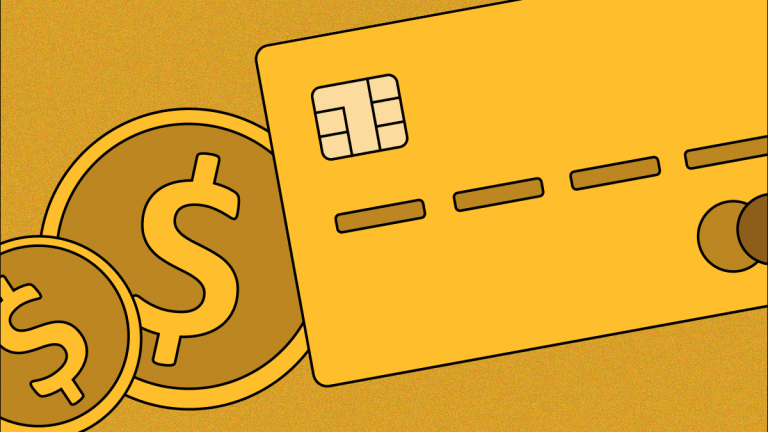 What Is a Statement Credit and How Does It Work?
When you return an item you purchased with your credit card, you get a statement credit.
A statement credit is a reduction in your credit card balance that is issued for a variety of reasons. 
What Is a Statement Credit?
A statement credit is a way for a credit card company to issue money back for a return, a cash-back reward that you've earned or some other type of credit to your account that you're entitled to. A credit is essentially a transaction with an amount in your favor. 
Statement credits will show up on your monthly statement as a transaction and possibly under a separate category. This may vary a bit from card issuer to card issuer. You should also be able to see credits as they are issued when checking your account activity online. 
How Do Statement Credits Work?
Statement credits appear as a transaction for a negative amount on your statement. They may be based on receiving credit for an item that you returned or can arise from a cash rewards program offered by the credit card company. 
Credits will reduce the overall amount owed towards your balance on the card. The credit amount will not reduce any required minimum payment, however. The credit will, however, reduce any interest charges or fees based on your outstanding balance once the credit is received. Statement credits often arise out of various credit card rebate and cash-back programs. 
Cash-back rewards are generally a rebate of some percentage of your purchases made with the card. Cash might be earned on a flat-rate basis which means that all purchases receive the same level of rebate. 
Or, the rebate may pertain only to a specified category of purchases, for example purchases made at a grocery store. Additionally, the credit card company might offer one level of rebate for all purchases and then a larger rebate for a specific category of purchases. The category offering the higher level of reward will often vary over time. 
What Are Ways You Might Receive a Statement Credit?
There are a number of ways in which you might receive a statement credit and a variety of situations that create them. 
Returning an Item 
Returning an item paid for with a credit card, either in-store or online, will usually result in a credit for the amount of the return that will appear on your statement for that credit card. 
Cash-Back Rewards 
For credit cards that offer cash-back rewards, often these rewards will be in the form of a credit to your statement for that card. Depending upon your card, receiving a statement credit may not be automatic. Some cards offer other choices such as having the cash deposited in a checking or savings account. Be sure to check to see how this works and if you will need to make a choice as to how to receive your reward for your card. Some cards may impose a minimum or other requirements in their program. 
Travel Rewards 
Many credit cards offer travel rewards to cardholders. Often you can receive a statement credit after booking your travel plans under the program. Programs vary, so be sure that you understand how yours works and how the rewards are paid out. 
Credit Card Perks 
Some credit cards may offer a credit if you buy certain items or services. This may be a promotion they have with the company selling these items. If this is something you would purchase anyhow, it can pay to do it with your card and receive a statement credit. 
Statement Credit vs. Cash Back
Some cards will offer the option to get cash back versus receiving a statement credit. However, the cash back option doesn't always mean that you will receive check from the credit card company. Some cards may offer options that include a credit for the amount of the cash reward being credited on your statement. Cash back options can include a direct deposit to your checking account or having a physical check mailed to you. 
Is receiving a statement credit superior to receiving actual cash back? It depends. For example, if you have a balance on your credit card, a statement credit will reduce that amount. If you carry a balance over from one period to the next, this can result in reduced interest costs on the card. 
On the other hand, it's always nice to get cash deposited into your checking account or in the form of a check that's mailed to you. You can do what you wish with the cash, including paying it towards your balance on the card. 
Do You Pay Taxes on Credit Statements?
Whether or not a statement credit is taxable depends on the nature of the credit. For example, a credit arising out of a consumer returning an item to a store would not be considered taxable income. 
A rebate on a business purchase would not be taxable income per se, but the rebate in the form of a statement credit would reduce the net amount of the purchase and hence the amount that is deducted as a business expense. The net result would be higher taxable income for the business. 
Generally, cash-back programs that require the card holder to make a purchase in order to receive a rebate are not considered taxable income. Examples can include cash-back programs, travel reward programs, programs that allow the cardholder the opportunity to accumulate reward points toward future purchases on the card and sign-up bonuses. 
In the case of a sign-up bonus, if the bonus does not require you to make a purchase to earn the bonus it might be taxable to you. Note that even if the bonus is not paid as cash, but rather as airline miles or some other type of gift it could still be classified as taxable income by the IRS as long as you receive something of value without the requirement that you make a purchase to earn the bonus. 
The key is how and why the reward or statement credit is received. If the reward is issued and the cardholder didn't have to spend anything to earn it, the reward might well be taxable to them. When in doubt it's always best to consult with your tax adviser.