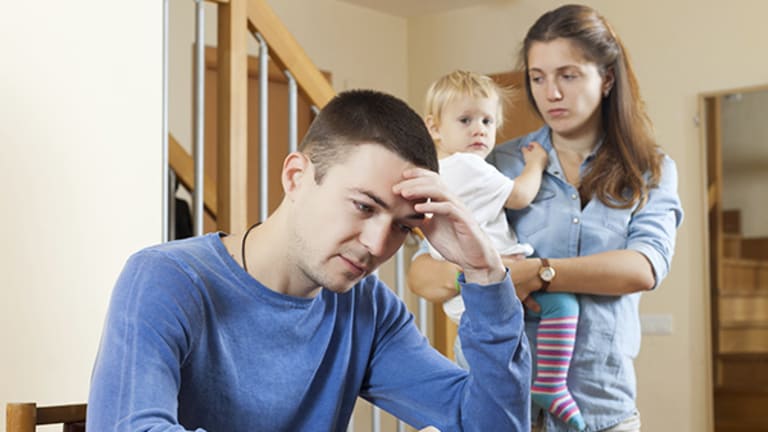 What Happens to My Special Needs Child After I Die?
Planning for your child's future is tough enough, but parents who have special needs children face and even more uncertain future.
Editors' pick: Originally published Oct. 3.
While many parents know the day will come when their child will live independently, parents like Laura Weinkle are haunted by the constant thought about what will happen to her son if she or her husband were to die.
Weinkle's son, Max, was diagnosed with autism at a very early age and through therapies and immersion has become one of the Trader Joe's favorite 23-year-old employees in Boca Raton, Fla. "We've come a long way and the road has been long, but today Max has a part-time job and is in college studying hospitality," Weinkle says.
Although Max is thriving, Weinkle admits her husband and she are consumed with the anxiety of what will happen to Max once they are no longer living. "Between 80% to 90% of special needs children live with their parents or family until the family member passes away," Weinkle says. "That statistic scares me to death because leaving your special needs child alone without the support and care he still requires is terrifying for any parent."
All parents need to plan for their child's future, but parents of special needs children must be even more vigilant. "The last seminar I attended, and I've gone to plenty, was hosted by a financial planner who said the best thing you can do for your special needs young adult is to get them situated in a living arrangement away from the home before your time is up on this earth is up," Weinkle says. "This statement has been a driving force towards making sure Max is involved in the community and at some point very soon, finding a residential situation where he can live on his own with support."
A number of options exist including a new movement where parents are creating small businesses that will provide employment and productivity for their children. "One parent I know opened a fabulous chocolate store, and her son, who has limited communication skills, makes these amazing chocolates and is doing extremely well," Weinkle says. "Another parent opened a thriving car wash that employs special needs young adults, and I have to say those cars get more attention to detail than most."
Setting Your Child Up for Success
Weinkle is already taking the necessary steps to her ultimate goal of independence for her son, acting as conservator and enrolling him in to programs that promote progress. "The living situation is going to take some time and investigation because he will still need help," she says.
Her husband and she established a special needs trust and Max is receiving Supplemental Security Income (SSI) through Social Security. Keep in mind the applicant can't have assets more than $2,000 in order to qualify.
"When it comes to working with clients the basic message I convey is one of hope," says attorney Scott Suzuki and advocate for the Special Needs Alliance. "Everyone enters the planning stages at a different point and their child's needs are very individualized, so no situations or planning is going to be like another."
Suzuki suggests parents should plan for independence or for the future before the child turns 18. "By the time the child turns 18 everything happens at lightning speed," Suzuki says. "By that point the child has aged out of public education and is typically when attorneys need to get involved. Parents should initiate conservatorship for the individual and get assistance from SSI and Medicaid."
Parents should also investigate workplace assistance programs like what is offered through the Department of Vocational Rehabilitation. "Easter Seals is another great resource for information and assistance," Suzuki says.
Identifying a guardian and someone to manage the child's finances should be considered. "Sometimes the guardian and financial advisor isn't going to be the same person," Suzuki advises. "Also, it's in the family's best interest to have individualized consultation through an attorney who specializes in special needs. The Special Needs Alliance offers plenty of free information and members who can help get the process rolling with regard to the best attorneys."
John Nadworny, lead wealth advisor and director of special needs financial planning at Shepherd Financial Partners, agrees a team approach is best. "It starts with love and finding that person who loves your child," he says. "No one can replace you as a parent but what you can do is duplicate your role, not through one person, but by assembling a number of professionals who specialize in various areas that will be required in your child's life."
He says the "team leader" should be the person who has your child's best interests at heart. "It could be a sibling or a close friend but someone who can fire or hire the right people to help support your child," he says. "Presenting the team concept to that main person will also lessen the burden they may feel, if they know they can turn to another professional to handle the money for instance."
Combining the right relationships and assembling the team should occur around the child's adolescence. "That way you can see how the roles work and how relationships combine," Nadworny adds.