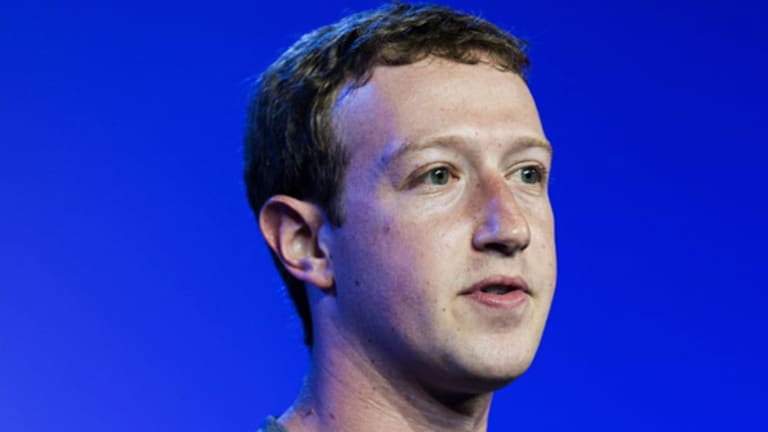 What Facebook Can Teach Financial Institutions About Young Americans and Banking
Millennials are disengaged from traditional banking experiences. Can Facebook capitalize?
Young consumers have had their online habits shaped and molded by social media, and their financial predilections skew heavily tech-centric toward bank apps instead of brick-and-mortar locations. But as much as banks try to cater to consumers technologically, they're still leaving Americans wanting.
In fact, some 44% of Millennials say their banks "don't understand them" in a new survey released by Facebook this week. Could banks learn a think or two from social media platforms to connect with their clients? 
Banks may very well need to try that approach. Additional data from the Facebook study doesn't offer any better news for banks when it comes to their youngest customers. "Over a third of Millennials currently describe their bank in unflattering terms (e.g., comparing them to used car salesman), and the majority of Millennials (60%) express the desire for their bank to be a partner or a friend," the study reports. "Further, the number one goal for Millennials is to be recognized and rewarded for their loyalty."
Yet Facebook discovered that many Millennials just don't like or trust their banks, and that they're signaling a search for a new "financial partner." This from the study:
- 45% of Millennials are open to switching banks.
- 44% say their banks don't understand them.
- 8% say they trust their financial institutions for guidance.
"What we found was that the vast majority of younger Americans are saving money and many have made paying down debt a priority," Facebook states in a preface to its report. "We also found that half of millennials have no one they trust for financial guidance and that the Millennial generation is ready for a new type of financial partner."
So what, exactly, do younger Americans want from their banks? Ease of use, technology and transparency are all at the top of that list.
As a group, Millennials desire streamlined approaches to doing business, notes Monica Eaton-Cardone, co-founder of eConsumer Services, in Clearwater, Fla. "From shopping to communication to controlling their household electronics, millennials want to be able to handle as much as possible from a single device, like a smartphone or a tablet, with as few steps as possible," Eaton-Cardone says. 
Finance is no exception to this rule.
"Millennials look for banks who are willing to embrace this idea of organic and seamless functionality - mobile wallets, easy-to-use banking apps with mobile check deposit, fluid integration between different banking and finance apps, the ability to handle alternate currencies or even, possibly crypto-currencies," Eaton-Cardone adds. "Financial institutions who are best able to adapt to, and capitalize on these desires will likely be the most successful in capturing the Millennial market."
Millennials grew up in age of the latest technology and they like gadgets, says Harrine Freeman, chief executive officer at H.E. Freeman Enterprises, in Bethesda, Md. "They want to get information in quickly in real-time," Freeman says. "They want lots of choices."
Freeman says younger bank customers have a full checklist of products and services they want from their financial institutions, including mobile banking, face-to-face banking options, a big social media presence, alerts and reminders and "lots of options," Freeman adds.
What they don't want is an equally long list. On it is the overuse of complex banking terms, the assumption by banks that young consumers are "loyal customers," high fees and low savings rates on bank CD's and other savings vehicles, and lack of personalized services, among other non-starters.
The way back to the good graces of young customers isn't a surprising one - technology and lots of it, experts say.

"Millennials have experienced the birth of the digital world - a time of rapid technological change and cultural upheaval," says Luke Rees, digital marketing specialist at Accuracast, in London. "Some of the qualities that characterize them include a tendency to borrow rather than buy and to trust in the 'sharing economy'; to focus on quality, convenience and transparency over brand loyalty; and to use online networks when making financial decisions. Millennials are not afraid to adopt new ways of doing things, like peer-to-peer lending platforms, meaning big banks will need to get more agile in the way they operate, in order to cut costs and improve their quality of service." 
Facebook has already entered the peer-to-peer money transfer space with WhatsApp and its Messenger app and would certainly benefit financially if younger consumers walked away from their banks and toward online and mobile financial services.
"So, in order to retain Millennials, banks need to work predominantly on their online offering," Rees says. "This service should be fast, intuitive, and a platform on which Millennials feel empowered to make their own financial decisions. These people don't want to make a special trip to the local bank branch for a patronizing financial assessment, they want to be informed on their own time."
"To keep borrowers and savers away from peer-to-peer transfers, banks need to persuade young people of their long-term value," he adds.
That's easier said than done, but it's an uphill climb banks must make if they're to hang on to the next generation of financial consumers.