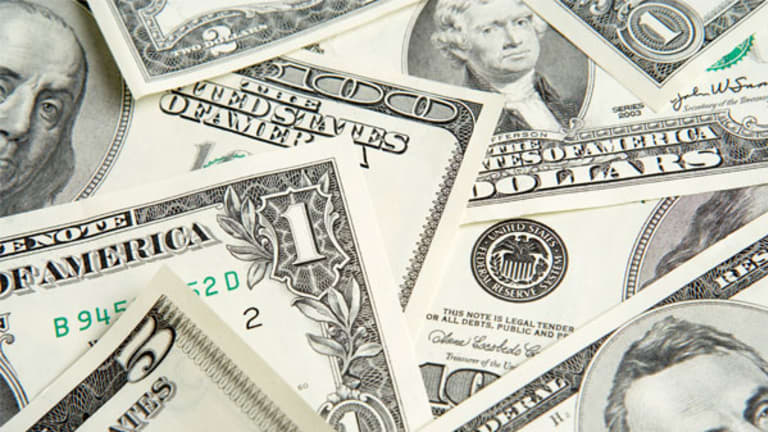 What Employers Will Ask Your References
Before you pick someone to be a job reference, make sure they're able to answer these questions.
NEW YORK (
) -- Some job hunters may view the reference-checking process as an afterthought, at least compared with the effort that goes into creating their resume and cover letter. But according to several career experts we interviewed, having a strong set of professional contacts who can vouch for a candidate can be the deciding factor in whether they get hired.
References essentially serve as a way for employers to fact-check the candidate's backstory, including how long they worked at a particular company, what their primary responsibilities were at that job and whether they were a good employee. Some recruiters will go so far as to ask candidates for additional references to paint a fuller picture of the applicant.
Before you pick someone to be a job reference, make sure they're able to answer certain questions.
"A good reference-checker will go beyond the references on the list you provide," says Alison Green, the writer behind the popular
blog who also happens to have managed a midsize business herself. It certainly doesn't happen all the time, but when it does, she says it's typically because "someone obvious" is missing from the candidate's reference list, like a former boss from a company he or she worked at for years.
In fact, certain recruiters will even do extra legwork to track down relevant contacts from the candidate's previous companies just to have a more candid conversation about their strengths and weaknesses.
"If I can get a backdoor reference, those are worth a million dollars," says Jennie Dede, vice president of recruiting for
Adecco Staffing
. Traditionally, these kind of references have been harder to find simply because some states and companies have policies against providing references, not to mention the fact that some potential backdoor references worry they'll be accused of slander if it's ever discovered they said something negative about the candidate. It has gotten easier in recent years, though, thanks to the rise of social networks.
"The recruiting world is very small, so you can easily reach out to someone on LinkedIn," Dede says. "I think with social media the way it is, you'll see more and more of those backdoor references."
The million-dollar question
Just what the reference-checker chooses to ask depends largely on whether they are a personal or professional reference provided by the candidate or a backdoor reference that the recruiter tracked down -- though there is obviously some overlap between the three.
For a personal reference such as a friend or a former colleague, the questions usually are geared toward assessing the candidate's character and personality. Ryan Hunt, a career adviser with job site
, says these types of references will likely be asked some version of the following questions:
¿ Would you trust the candidate to watch your children if you were on vacation?
¿ Would you take the candidate to dinner at a restaurant with your spouse or parents?
¿ What would you say are their best values and qualities?
The goal of these questions, Hunt says, is to "confirm the sense that
the hiring manager got from the candidate in the interview."For professional references such as a former supervisor, the questions will focus more on the candidate's workplace performance, skills and their reason for leaving the company. According to Dede, some of these questions might include:
¿ What were their duties in the position?
¿ What is your understanding of why he or she isn't there anymore?
¿ Would you rehire this person?
Of all the questions a reference-checker will ask, these three are probably the most important. If a manager's answers to questions about a candidate's skills and reason for leaving don't match up with what was said in the interview, it will raise a major red flag for the employer. The same is true if the manager doesn't enthusiastically endorse hiring the candidate, since they are in a position to know best. This last question about rehiring a candidate also happens to be similar to the big question reference-checkers want to raise with backdoor contacts.
"All the other questions get asked too, but the conversation tends to be a little more informal," Dede says. "I would typically explain the job that I have and then ask if they think the candidate can do it."
How to prepare your references
While you never know for sure exactly what questions the reference-checker will ask, understanding the topics that are commonly brought up should help you to pick the best people to answer on your behalf.
Once you've chosen your references, Hunt says the most important thing to do is notify them so they aren't caught off guard if and when an employer calls. "Even if you are on great terms with them and have used them in the past, remind them again," he says. "We hear that problem a lot of times."
Beyond this, Hunt says it's a good idea to send your references a copy of your resume and perhaps to keep them up to date on any key details you mentioned in an interview. For example, if you spent a significant amount of time in the interview talking about all the charity work you've done, the last thing you want is for the reference to sound clueless about this part of your life when the employer calls.
If the recruiter does pursue backdoor references -- which is certainly a big if -- there's really nothing you can do to prepare them since you won't even know who they are. The key is simply to be as pleasant as you can wherever you work.
"Just use common sense in your day-to-day life," Dede says. "Be mindful and respectful because you never know how it will come back to haunt you otherwise."
>To submit a news tip, email:
.
Follow
TheStreet
on
and become a fan on