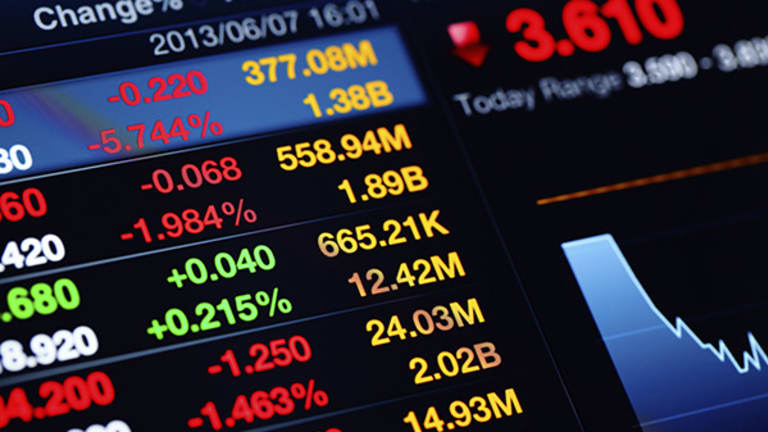 What Economic Recovery? 72% of Americans Believe We're Still in a Recession
Most Americans say a major problem facing the nation is that not everyone is given an equal chance to succeed in life.
NEW YORK (MainStreet) — Nearly two-thirds of Americans believe the economic system unfairly favors the rich – and most (72%) believe the U.S. is still in a recession. Economists generally agree that the Great Recession ended in June of 2009 but as individuals, reality is the life we live. And for so many of us (57%), reality means we are in fair – or even poor – financial condition, according to the just-released 2014 American Values Survey fielded by the Public Religion Research Institute.
Cutting back on meals and struggling to pay bills is a fact of everyday life for a surprisingly large number of Americans. Nearly four in ten admitted that they or someone in their household have had to reduce meals or cut back on food in order to save money over the course of the past year.
"Despite the fact that there has been improvement in the economy since the Great Recession, approximately four in ten Americans live in households experiencing high or moderate levels of economic insecurity," says Robert P. Jones, CEO of PRRI. "Economic insecurity remains highly stratified by race, with nearly six in ten black Americans living in households with high or moderate levels of economic insecurity."
Less than one-third of adults surveyed (30%) believe the U.S. economy has improved over the last two years. In fact, 35% believe it has gotten worse.
And while Americans have often had an optimistic outlook, their outlook for future generations is decidedly dim. Nearly half (49%) of respondents believe that their own generation is better off financially than their children's generation will be. A 2013 Pew Research Center survey found a similar, if even more pronounced pessimism, with nearly two-thirds believing that when today's kids grow up, they will be worse off than their parents. That glum outlook was shared by citizens of 10 out of 13 advanced nations polled.
If America was once viewed as the "Land of Opportunity," that mind-set seems missing by many today. More than half (55%) of U.S. citizens surveyed by PRRI believe that one of the biggest problems now facing the country is the fact that not everyone is given an equal chance to succeed in life. Minorities particularly share this concern, including 76% of black Americans, 62% of Hispanics and 58% of Asian Americans.
Two-thirds of young adults under 30 are most likely to view the lack of equal opportunity as a major issue facing the nation.
--Written by Hal M. Bundrick for MainStreet