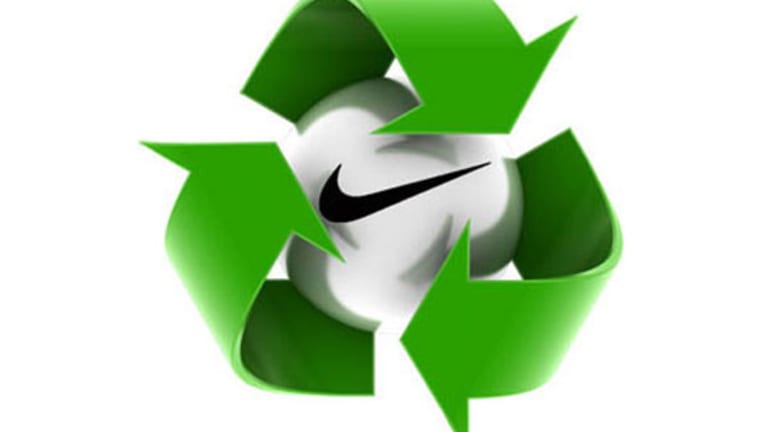 What Big Businesses and Economists Know: Ignore the Climate Skeptics
Microsoft, eBay, Nike and GM are among those acknowledging climate change and taking steps against it.
BOSTON (TheStreet) -- Last month, the United Nations' Intergovernmental Panel on Climate Change released its latest report affirming that climate change is still occurring and asserting with 95% certainty that human activities are mostly to blame.
Much of the general public might not realize that this is the case, though, because some articles in the media seized on a few minor details of the IPCC report, exaggerating them or taking them out of context to make it sound as if climate change has stopped or is no longer relevant.
Meanwhile, 33 leading U.S. businesses -- including eBay (EBAY) - Get eBay Inc. Report, Nike (NKE) - Get NIKE, Inc. Class B Report and General Motors (GM) - Get General Motors Company Report -- released a statement through the sustainability nonprofit Ceres and its Business for Innovative Climate & Energy Policy network supporting strong U.S. climate policies. And nearly 700 more companies have signed on to the "Climate Declaration" in the past month, most notably Microsoft (MSFT) - Get Microsoft Corporation Report.
The signatories provide a total of approximately 475,000 U.S. jobs and generate a combined annual revenue of approximately $450 billion.
Also see: Why You Can't Count On the Plastic Bag Anymore>>
Many of these businesses have initiated their own internal policies and agendas for tackling climate change in the absence of federal legislation. Specifically, 102 companies from the combined 171 companies in the Fortune 100 and Global 100 have set goals to reduce their greenhouse gas emissions by 60%. And 24 of the companies plan to increase renewable energy use by 14% or more.
To accomplish this, many of the companies are transitioning from buying temporary Renewable Energy Credits to instead adopting longer-term investment strategies such as Power Purchase Agreements and on-site energy projects, led by a pragmatic consideration for the successful management of their businesses and to protect their bottom lines.
According to a Ceres press release: "The very same policies that can move the needle on climate change -- sourcing cleaner energy, using it more efficiently and even pricing carbon -- are quickly becoming the hallmarks of good management in boardrooms across America." <story_page_break>
What do these businesses know that climate change deniers don't? It might be just what data to pay attention to and what to ignore. Here's the kind of thing they're ignoring:
On Sept. 28, the U.K.'s Daily Mail blasted the headline And Now It's Global Cooling! -- referring to the 29% increase in summer sea ice in the Arctic this past summer as compared with the summer before. The article failed to note that the Arctic sea ice had reached an all-time record low in summer 2012; even with the rebound, the sea ice this past summer was still the sixth-lowest on record.
Also see: Why It Makes More Sense to Dump Your Fossil Fuel Stocks>>
Additionally, much coverage has focused on a reference in the report to a hiatus in an increase in global surface temperatures since 1998. But it is not that the warming trend has stopped -- the first decade of the 2000s was the hottest on record -- but that most of it has been occurring in the oceans rather than on land, where a recent spate of volcanic eruptions and weather patterns such as La Nina have temporarily slowed the rise of temperatures. In the meantime, the excess carbon the ocean has been absorbing has caused it to suffer unprecedented acidification.
An uptick in articles and op-eds by climate skeptics always accompanies IPCC report releases. It's a cornerstone of the skeptics' method that has been analyzed and anticipated by experts such as InsideClimateNews.com.
That these groups are so determined to cast doubt on climate change shouldn't be surprising, considering that many of their donations come from the fossil fuel industry and other groups with a vested interest in keeping the public questioning the validity of climate change.
Yet big businesses are not the only defectors from the ranks of the skeptics. Leading economists are also calling on political leaders to take the issue of climate change seriously.
"It is astonishing, irrational and unscientific to suggest the risks of climate change are small," Lord Nicolas Stern, former chief economist of the World Bank and a leading authority in the field of climate economics, told The Guardian last month. "The science is unequivocal and shows there is serious danger. What is coming from skeptics is just noise, and should be treated as noise."