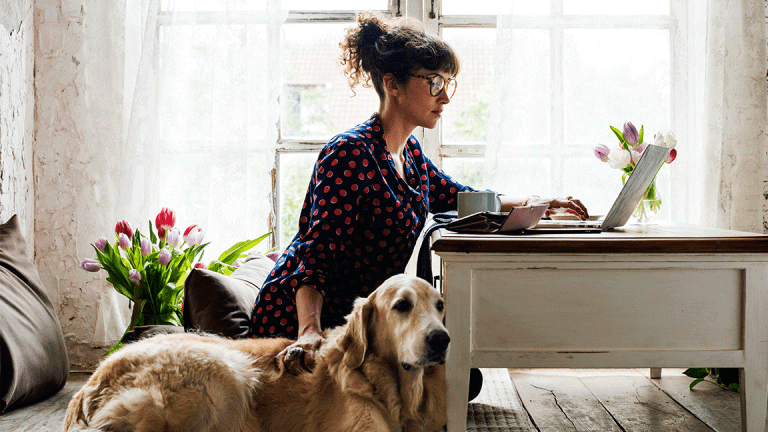 What Are Insurance Premiums and How Much Do They Cost?
Getting to know insurance premiums can save you money and get you the protection you need.
Insurance premiums are under the spotlight these days, as concerns of high-cost health care are shared by consumers on both sides of the political aisle.
How bad is the problem? Take health care insurance.
According to the Commonwealth Fund, average premiums from employer-based health insurance plans rose "sharply" in 2017, as the average employee premium contributions totaled 6.9% of U.S. median income in 2017 - that's up from 5.1% in 2008.
According to the story, in 11 states, insurance premium contributions comprised 8% of median income or more, with a high of 10.2% in Louisiana
Additionally, annual single-person premiums climbed above $7,000 in eight states; family premiums were $20,000 or higher in seven states and D.C.
Average annual insurance premiums for single-family health insurance plans rose from $675 in Hawaii to $1,747 in Massachusetts, while family plan premium price appreciation ranged from $3,646 in Michigan to $6,533 in Delaware.
The startling rise in health insurance premiums is one reason (and a big reason) why consumers should get a good handle on insurance premiums.
Knowing what insurance premiums are, what they cost, how they're paid, and how to get the best deal from an insurer is critical, no matter what type of insurance you buy.
Here's a closer look at insurance premiums, with the focus on why those premiums should matter to you.
What Are Insurance Premiums?
The thing about insurance is that it's needed, and can be a critical tool to protect your loved ones and yourself in the event of a catastrophic event. Like any commodity, that provides value and meets consumer demand, so it also costs money to obtain.
That's where an insurance premium comes into play.
An insurance premium is the amount of money an individual or group pays for an insurance policy. In more formal terms, an insurance premium is the amount of money an insurance company charges consumers for policy coverage, making the insurance premium the true cost of your insurance policy.
Insurance premiums are calculated in different ways by different insurance providers, but there are some commonalities that all insurers use in creating premium rates, as follows:
Insurers start with a base calculation, arrived at by insurance company actuaries and financial analysts, when creating an insurance premium.
Insurers then factor in your personal data, like the community you reside in, your age, your health, your credit health, and your income level, among other personal factors.
Insurance premiums have obvious external factors that factor into insurance premium pricing, including the type of insurance you're buying, like health, auto, life, business, home, or any other form of insurance.
Payment can be made on an insurance premium at multiple stages - in a lump sum, on an annual basis, on a semi-annually basis, and on a monthly basis. Insurers can and do insist on an up-front payment, but only do so in rare cases.
For example, if a consumer had neglected to pay his or her premium with a previous insurer, the new insurance company may not grant a policy to that consumer unless he or she pays the full premium amount up front.
How Much Do Insurance Premiums Cost?
Insurance premium costs vary, depending on the type of insurance vehicle, the state where the insurance applicant resides, and the consumer's personal factors, as listed above.
Insurance company actuaries have historically set the rates firms use when calculating insurance premium costs. Actuaries do an important job for insurance companies - they assess the risk of providing insurance to specific customers, and to specific customer demographics.
Essentially, actuaries weigh the insurance risk, assess the possibility of an insurance claim payout, study the consumer demographics, and then assign a premium price range for an insurance policy.
Times have changed, however, and now insurance companies are turning to highly sophisticated algorithms and artificial intelligence tools to calculate insurance premium rates.
Insurers say that while using financial-technology tools gives them a precise price point when calculating insurance premiums, the need for human actuaries will be required to usher in the next generation of insurance premium pricing.
To give you a better idea of current insurance premium prices, let's check out price points in key consumer categories, as follows:
Health Insurance
According to the National Conference of State Legislators, which tracks the cost of health insurance in the U.S., the average annual premium in the U.S. stood at $18,764 in 2018, per family. That's up 3% from 2015.
It's worth noting that most health care consumers don't usually pay the full freight. Millions of Americans are helped with government subsidies via the Affordable Care Act and millions of Americans get help from their employers in paying for health care. It's also worth noting that health insurance costs, like most consumer insurance costs, vary on a state to state basis.
Home Insurance
Yearly home insurance costs are much less than health insurance, clocking in at $1,083 in 2018, according to data from Value Penguin. If you're in the market for home insurance, a good rule of thumb is paying approximately $3.50 in home insurance premiums for every $1,000 of your total home appreciation.
Life Insurance
The cost of life insurance premiums varies greatly, depending on age, health (especially being a smoker or a non-smoker, and your credit health, among other factors. According to Value Penguin, the average annual life insurance premium policy range is $568 for a 10-year policy to $1,528 for a 30-year policy.
Auto Insurance
Once again, auto insurance premium prices depend on key factors like age, gender, driving record, and vehicle type. That said, The Zebra, a digital auto insurance platform, reports the average cost of auto insurance is $1,426 annually, or $713 for a six-month policy.
How to Get a Better Deal on Insurance Premiums
In general, there are some good action steps you can take to curb the cost of insurance premiums. Try on these tips for size.
1. Bundle up
Depending on the type of insurance you're buying, bundling your insurance policy with one company can save you up to 15% or more. For example, if you bundle your auto, life and homeowners insurance with a single insurer, chances are you'll get a solid discount on total premiums paid out.
2. Hike your deductible
Insurance companies don't mind if consumers take some pressure off them by raising their deductibles on a given policy. For example, if you boost your auto insurance deductible by 20% or so, you'll pay less in regular insurance premiums. Just note that if something happens to your vehicle and it needs repair, the higher deductible is coming out of your pocket.
3. Shop around
With so many moving targets in play with insurance premiums, including age, gender, place of residence, type of home or vehicle insured, or health in the case of health insurance, your best bet to save money on insurance premiums is to do your homework and shop around for the best deals.
All the major carriers offer insurance premium costs online, as do a bevy of digital-only insurance pricing platforms.
4. Just ask for discounts
Consumers should be aggressive about getting insurance premium discounts, to the point of going online or getting on the phone and asking an insurance company representative what specific discounts are available. All major carriers offer these discounts, like good-driving discounts for auto insurance or being a non-smoker for health insurance price cuts.
Nobody expects you to master the arcane language and layers of fine print that permeates the insurance industry.
But if there is one area of insurance to study, it's your insurance premium.
After all, that determines the price you pay for your insurance policy and provides you paths to discounts if you're paying attention, thus keeping more money in your pocket and less of it in the pockets of your insurance provider.