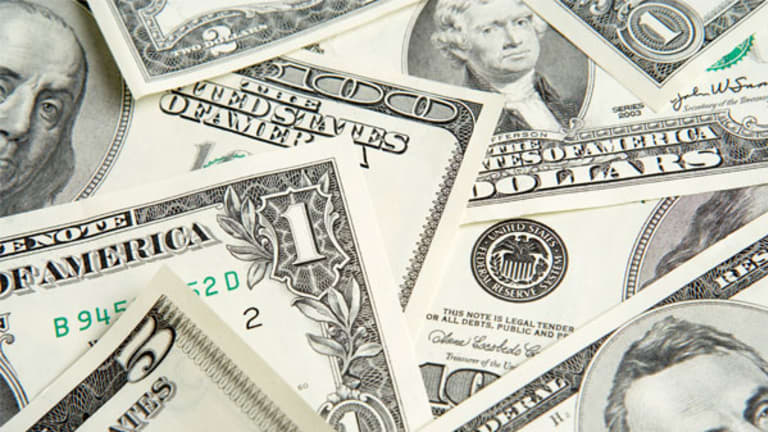 We're Using Our Credit Cards Again, Because We're Feeling Better
There has been an $7.7 billion drain away from debit cards and toward credit cards from 2011 to last year.
NEW YORK (
) -- Consumers are digging out their credit cards.
(MA)
says consumers face less financial anxiety today and feel more confidence in their ability to meet financial goals and manage their money, with 70% of U.S. adults saying they are "in control" of their finances -- up 6 percentage points from 2008. That could explain why consumer credit card usage is up $172 billion (or 8.4%) from 2011.
The real shift in financial habits, though, is away from debit cards. MasterCard reports that there has been an $7.7 billion drain away from debit cards and toward
from 2011 to last year, a transition mostly triggered by improving consumer sentiment on the economy.
Read: Wall Streets' Great Recession Cost Us All $30 Trillion
"In the early years of the financial crisis, there was approximately $141 billion that shifted from credit to debit card spending," says Nitin Sumangali, a consumer spending analyst at MasterCard's Global Insights group. "Now that financial circumstances have improved, the tide has turned back to increased credit spending and borrowing."
That doesn't mean debit cards are going away.
"It's not that debit cards and credit cards are necessarily replacing one another," Sumangali says. "Rather our research indicates that as consumers become less fearful about their financial situation, they feel more confident about their ability to use credit and debit cards as complementary tools to manage their money. Regarding credit, debit and prepaid, it has never been a zero-sum game."
One way Americans are better managing their credit cards is through price comparison. MasterCard says 77% of Americans are "comparing prices more than in the past" -- especially what the credit card giant calls the "credit worthy" segment in referring to consumers with good credit and low debt).
Another driver is
points, which MasterCard says is making a comeback. Last year, 54% of U.S. credit card users turned to plastic because of credit cards rewards, up 9% from 2008. Cash-back rewards are particularly popular with card users -- those programs are up 8 percentage points since 2008.
Read: Why There's Blame to Go Around on Consumers' Rising Bank Overdrafts
"Consumers are discovering that one of the major benefits of electronic payments is the opportunity to receive offers and rewards," Sumangali says. "What's notable is that the average dollar amount of credit card transactions went down by more than $2, from $95 to $92.9, between 2008 and 2012. This suggests that in this new economy, consumers are using credit cards even for smaller purchases, and rewards are offering a key incentive for them to do so."
It turns out that Americans didn't cut up their credit cards -- they just shelved them until the economy took a turn for the better.