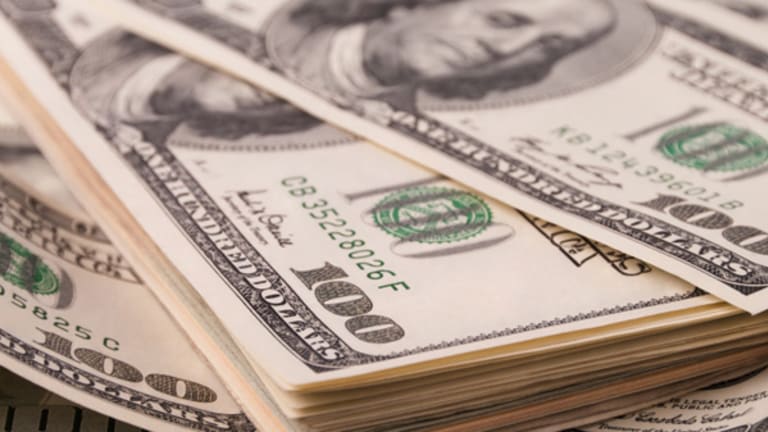 We're Not Spending Time on Our IRAs -- or Money
Only 17% of Americans are contributing to an IRA this year, compared with 22% in 2012, despite decades financiers have spent promoting them.
NEW YORK (TheStreet) -- Americans are more likely to spend two hours choosing a restaurant or shopping for a tablet computer than even two hours planning their individual retirement accounts, according to data from TIAA-CREF.
Not only that, but fewer people are opening up an IRA. Only 17% of Americans are contributing to an IRA this year, compared with 22% in 2012.

WATCH: Why Saving for Retirement Is More Important Than Ever
Those numbers come from a survey of 1,008 adults on their outlook on retirement saving and where it fits in their lives.
The financial services industry has spent decades touting IRAs as a useful retirement investment tool for Americans, but most people don't seem to be buying what the industry is selling -- literally.
Also see: Ignore the Fed, Middle-Class Wealth Lags Since Great Recession>>
"An IRA can be an incredibly powerful savings tool that can boost retirement security and offer immediate tax and savings benefits," says Doug Chittenden, executive vice president for individual business at TIAA-CREF. "IRAs can also serve as a valuable supplement to an employer-sponsored plan and help fund a first home or education."
Yet almost half of all U.S. adults (47%) who don't have an IRA say they would consider opening one, a figure that's down from 57% last year.
This comes at a time Americans' retirement savings are disturbingly low.
The Employee Benefits Research Institute says 57% of U.S. adults have $25,000 or less saved for retirement and 49% say they are "not confident" about retiring with enough money to live comfortably for 20 years or longer.
IRAs could help, but Americans don't want to hear it. In fact, TIAA-CREF's Chittenden says much of the blame falls squarely on the shoulders of Americans who should know better -- but don't.
Also see: Women Better at Day-to-Day Saving, But Have Less to Retire On>>
"More and more people are unaware of the ultimate value an IRA can have in a building a stable and secure retirement," Chittenden says. "Americans today bear much more responsibility for their retirement savings than previous generations did. There is a pressing need to educate Americans from all age groups and income levels on the long-term retirement benefits that IRAs provide through compounded investment growth and tax savings."
TIAA-CREF's data say that 35% of U.S. adults "don't understand" an IRA and how it differs from other retirement plans such as a 401(k). That number rises to 45% for Americans under 34 years of age, who stand to benefit most from the long-term financial benefits of an IRA.
If there is some good news in this scenario, it's this: Americans can still contribute as much as $5,500 ($6,500 for those 50 and older) for the 2013 tax year until April 15. And according to TIAA-CREF, any adult who has not previously made a 2013 contribution can make one for both 2013 and 2014 -- totaling $11,000, or $13,000 for those age 50 or older -- through April 15.
That's a good start for any retirement savings campaign.