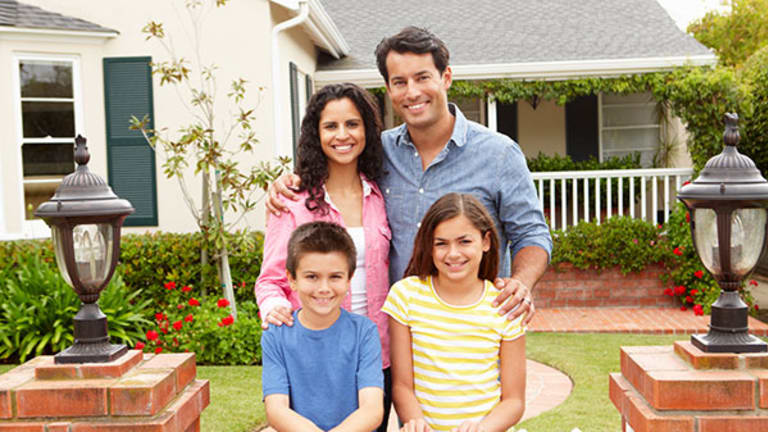 We're Killing the American Dream
A survey shows less than half of respondents believe in it, and 34% think America's best days are in the past.
A survey shows less than half of respondents believe in it, and 34% think America's best days are in the past.
NEW YORK (
) -- Does the public still believe in the
American Dream
?
James Truslow Adams, an early 20th century historian, coined the term in the preface of his 1931 book
The Epic of America
, where he wrote of "That American Dream of a better, richer and happier life for all our citizens of every rank, which is the greatest contribution we have as yet made to the thought and welfare of the world ... That dream or hope has been present from the start."
More than 80 years later,
JPMorgan Chase
(JPM) - Get Report
has taken a look at the issue in its
American Dream 2.0 survey
, at a time political and economic tensions are high and as Americans appear anxious about their financial futures.
The study, done in conjunction with financial planning services provider
LearnVest
, surveyed 1,223 Americans in July.
Also see: Yes, We're Making Less Money and Have Fewer Job Choices>>
Somewhat surprisingly, less than half of all Americans surveyed by the banking giant (43%) say they believe in the American Dream. Another 29% say they are not sure and another 29% say they do not believe in it.
A look inside the numbers reveals that the dream is largely a financial one, built on accumulated wealth.
"For many consumers, the American Dream means making financial progress," says Tom O'Donnell, a senior vice president at Chase. "As a result, consumers are thinking more about their spending and saving habits and if those habits can support their life goals."
Some other takeaways from the survey:
Kids and country:
Having children is a vital part of the American Dream, but 51% of those surveyed by Chase say having kids is "too expensive." Another 37% of respondents say they have delayed having children because they couldn't afford them.
Also see: For Some Reason, the Millennials Are Ready to Go Shopping>>
Most popular conceptions:
The survey says 77% of Americans still believe buying a home represents the purest form of the American Dream, followed by "getting married" (50%), having children and retiring at age 65 (45%).
Getting ahead:
53% of Americans say the U.S. is still the best place in the world to achieve happiness, but another 34% say the nation's "best days are behind it." Another 40% said the recent
recession
has "hindered their ability to get ahead."
Money:
33% of Americans say that "becoming rich" is a huge part of the American Dream, while 32% say "material success" is what really counts in life.
Easier to win the lottery:
16% of Americans surveyed say that "winning the lottery is easier than achieving the American Dream."