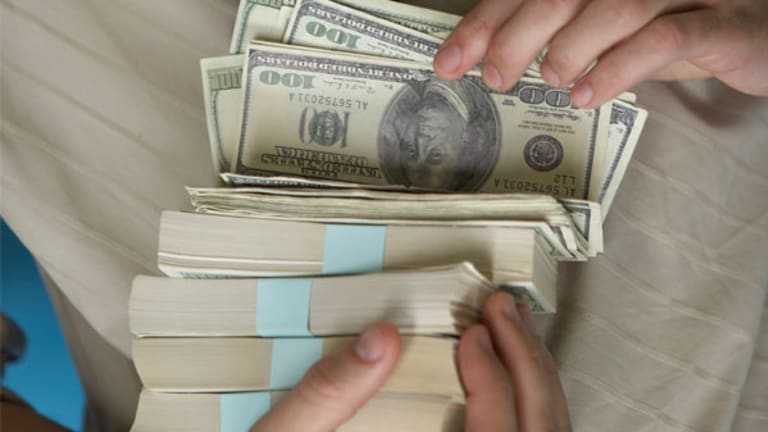 We're Getting More Confused by Credit Card Terms and Rewards
J.D. Powers says we're more satisfied with our cards, but understanding of their terms have sunk since last year.
NEW YORK (
) -- Credit card users are more satisfied with their cards this year, but a substantial number remain confused about their rewards and terms.
The
2013 Credit Card Satisfaction Study
by
J.D. Power
showed fewer than one-half (47%) of credit card customers say they "completely" understand their credit card terms. Among these customers, 73% indicate a lack of clarity regarding interest rates and 31% lack an understanding of late payment fees.
Also see: What the CFPB Has Accomplished in its First 2 Years>>
In addition, many customers say they remain confused about their credit card rewards. Customer understanding of how to earn and redeem rewards with their credit card has dropped over the past year, with 59% of customers saying they "completely" understand how to earn rewards now, compared with 66% last year. One-third of customers said they are unaware of the benefits associated with their card.
The study showed there could be a strong financial incentive for issuers to do a better job explaining the rewards programs to their customers.
"Customers who use their card's benefits spend an average of $400 more per month on their card compared with those who are aware of benefits but do not use them, so clearly this is an area of importance to card issuers," said Jim Miller, senior director of banking services at J.D. Power.
Also see: Are Consumers Getting Ripped Off by Overdraft Fees?>>
The study showed that the credit card industry is making strides with their customers, as cardholder satisfaction has improved for the fourth year in a row.
The study also shows signs that economic conditions are slowly improving for households: 27% of credit card customers indicate they are better off this year, up from 23% last year and 20% in 2011. On the other hand, 17% indicate they are worse off, down from 23% last year and 29% in 2011.
The study measured credit card customer satisfaction in interaction, credit card terms, billing and payment, rewards, benefits and services and problem resolution. It was conducted in May and June of this year.
Bill Hardekopf is chief executive of
, which compares and rates more than 1,000 credit cards. He is the co-author of "The Credit Card Guidebook."