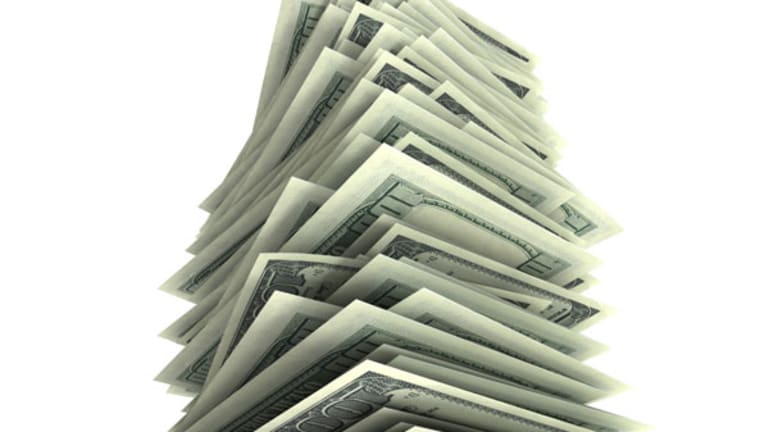 We'll Risk Our Safety or Pay Up to $1,000 for Our Phones
One in 10 phone users lose their device to theft, and that's twice the rate of just a couple years ago.
One in 10 phone users lose their device to theft, and that's twice the rate of just a couple years ago.
NEW YORK (TheStreet) -- Americans love their cellphones so much that they've put a price tag on how much they'd pay to get lost phone data back. For 33% of the country, the figure is $1,000.
That's according to research from Lookout, a San Francisco mobile security firm, which also says one in 10 phone users lose their device to theft, and that 3.1 million smartphone users were victimized by thieves last year -- twice the amount recorded in 2012.
The study from Lookout, called Phone Theft In America, is full of interesting facts and trends on consumers and their passion for their cellphones.
Also see: This Is How Much Women Love Smartphones and Not You>>
For instance, 68% of phone users said they would "put their personal safety at risk" to recover a lost or stolen device. Also, many phone theft events needn't have happened at all, as 44% of all documented phone thefts were triggered by owners leaving their devices accidentally in public places (most likely at a bar or restaurant, Lookout reports). Besides restaurants and bars, the most likely places to lose a phone or have it stolen are at work, on public transportation and on the street.
What can consumers do to better protect their phones from being lost or stolen -- and having to think about paying $500 to get lost phone data back, which Lookout suggests fully half of us would do.
Also see: Where the Klutziest Smartphone Owners Live>>
Lookout says the cellphone industry needs to do a better job of security with the devices they sell. "While there isn't one single solution that is going to alleviate phone theft, the problem can be stifled with industry collaboration, technology and widespread awareness for how to stay safe," says Kevin Mahaffey, co-founder and CTO of Lookout.
For consumers, the best protection steps include recording your phone's number, make and model, color, password and PINs. Also, write contact information on the phone so the person who finds it can get it back to you, and use an ultraviolet pen to write unique information on the phone so you can identify it as yours.
Also, hide your phone away as much as you can, because the more a phone stands out, the more appealing it is for thieves. And make it hard for thieves to steal your phone by hiding it in an inside jacket pocket, or the interior pocket of a purse. You may even want to think about avoiding flashy cellphone cases and colors that draw attention to it.