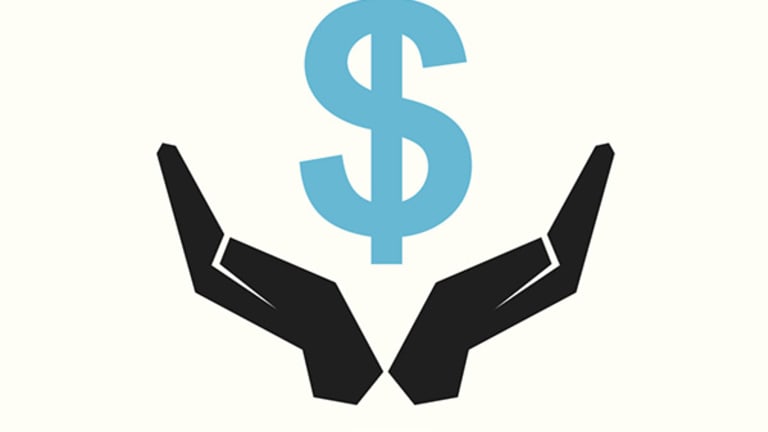 Wealth Divide in the United States Is Becoming Unsustainable
Though many may claim that improvement in United States economy would be a boon to citizens from all socio-economic echelons, new research suggests otherwise.
NEW YORK (MainStreet) — Though many may claim that improvement in United States economy would be a boon to citizens from all socio-economic echelons, new research released Harvard Business School seems to suggest otherwise. Namely, the study indicates that the gap between the nation's wealthy and the lower and middle classes has continued to widen and may be reaching "unsustainable" proportions.
View Today's Highest Savings Account Rates
The study, titled "An Economy Doing Half its Job," finds that while moderate to large U.S. corporations seem be regaining some of their competitiveness on the world market, most workers will likely keep struggling to gain any advances in pay and benefits.
"[L]arge and midsize firms have rallied strongly from the Great Recession, and highly skilled individuals are prospering," states the report. "But middle and working class citizens are struggling, as are small businesses."
The study's findings were reaffirmed by a recent release of the Federal Reserve's Survey on Consumer Finances. Though that survey concluded that the average income of U.S. families has risen 4% in the past three years, it also found that most of that increase has been concentrated among the highest earners. In fact, the income of the typical American family has dropped 5% since 2010, from to $49,000 to $46,700.
The Harvard study polled 1,947 of Harvard Business School alumni around the world. Of the survey participants, nearly half (47%) believe U.S. companies will continue to be less competitive in the coming years. Of the remaining 53% of respondents, 33% were optimistic that the U.S. corporate sector would become more competitive while 20% were neutral and expected no change. While this may seem disconcerting, it is a marked improvement from the 2012 survey, in which 58% of respondents expected a decline in U.S. competitiveness.
However, even those who thought companies would begin to thrive more in the near future still reported that the outlook would not be as bright for workers. While 31% thought that U.S. companies would continue to improve on the global markets in next three years, 41% predicted lower wages and benefits for workers.
In particular, the survey revealed that business leaders in America are hesitant to hire full-time employees, instead opting to invest in technology, outsourcing or part-time staff. More specifically, 46% of survey respondents strongly or somewhat believed their firm's U.S. operations preferred to invest in technology to perform work rather than hire or retain employees.
Meanwhile, 49% responded that their firm preferred to outsource labor. And those firms that increased their reliance on part-time workers during the past three years outnumbered those that that didn't by a ratio of two to one.
"What we're trying to do is highlight the fact that true competitive success in any economy and true prosperity means that both businesses and the average worker benefit and gain," study co-author and Harvard professor Michael Porter told the Boston Globe. "I think business doesn't want to be seen as the enemy. They don't want to be seen as the greedy guy that profits at the expense of everyone else."
Relying on data from the Organization for Economic Co-operation and Development, Porter and and co-author and fellow Harvard professor Jan W. Rivikin, identified weaknesses in both the American K–12 education system and skill development among workers after graduating high school and while in the workforce.
The Harvard report also refers to the annual surveys conducted by ManpowerGroup since 2006, which found that at one point more than half (52%) of U.S. employers had trouble filling open positions because of a lack of technical skills among prospective employees. This is especially true for so-called "middle-skilled" positions—that is, jobs that require education and training beyond a high school diploma but not a Bachelor's degree.
Middle-skilled jobs are estimated to account for about half of the American workforce and have provided welders, machinists, healthcare workers and many others with better standards of living for generations. But such opportunities have stagnated with decreased access to training.
In fact, last year the U.S. Government Accountability Office found that 80% of the areas it surveyed had trouble helping employers filling these kind of positions, because so many prospective workers lacked money, child care or reliable transportation to attain the training necessary to qualify for them.
Furthermore, the funds for the Adult and Dislocated Worker programs that often offer training for these positions have been cut by nearly a quarter (24%) since 2000 — down from $2.5 billion in fiscal year 2000 to $1.9 billion in 2013.
Besides improving educational and training opportunities for potential workers, what else can be done to help close the wealth gap and ease some of the struggles of the working and middle classes? According to Porter and Rivkin, business leaders need to actively invest in increased opportunities for workers, since a thriving employee base plays an integral role in creating in maintaining a strong economy.
They note that while many executives may currently be reaping benefits of increased competitiveness in the global market, as long as many workers are struggling and disillusioned, it will impact the overall economic success of the U.S. corporate sector on both the domestic and world stage.
View Today's Auto Loan Refi Rates
"We see a need for business leaders to act — to move from an opportunistic patchwork of projects toward strategic, collaborative efforts that make the average American productive enough to command higher wages even in competitive global labor markets," the report asserts. "Without such actions, the U.S. economy will continue to do only half its job, with many citizens struggling."
--Written by Laura Kiesel for MainStreet