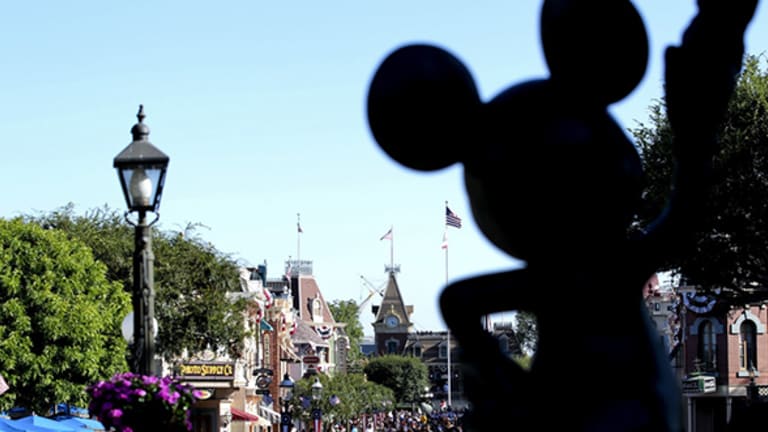 Want to Visit Disney for Less? Here's Your Guide
Prices at Disney went up again this year, but you can still have that Disney vacation without spending a fortune. Here's some insider tips.
When Beth Haworth first started visiting Disney more than two decades ago, the cost of a ticket was a mere $27 for a one-day pass.
Between then and now, however, there's rarely been a year that prices for Disney tickets haven't gone up, the Colorado Springs resident and former Disney cast member says with a bit of dismay.
"Every year I think maybe this will be the year they won't raise ticket prices," she says. "One year they raised ticket prices twice - in January and in June."
Earlier this month Disney announced new prices for its annual passes that particularly upset some fans, who complain that visiting the theme parks is quickly becoming an opportunity available to only the affluent.
Annual passes to Disneyland, in Anaheim, Calif. jumped by as much as 35%, making them more than $1,000 per year. Specifically, the cost of an anytime pass to Disneyland and California Adventure parks increased from $779 to $1,049.
At Walt Disney World in Lake Buena Vista, Fla., meanwhile, the most expensive pass with no blackout dates is now $829 a year, an increase from $654 last year.
Single-day ticket prices have also steadily increased over the years. Single day prices for California's Disneyland have more than doubled since 2003.
As one of Disney's most loyal fans and a big believer in all of the magic it has to offer both in California and Florida, Haworth does her best to help visitors find ways to enjoy the parks for less in her book The Ultimate Disney World Savings Guide.
"In all honesty, I am surprised by the prices," she says. "I truly love Disney and that's why I love to see it be really affordable for people ... I hate the fact that some people see it as too expensive."
While Haworth admits there are few ways around the annual pass price, there are other opportunities to save money on a Disney vacation and substantial amounts of money at that.
Her tips fall into various categories - such as the timing of your trip, accommodation options, food and souvenirs, among others.
When it comes to timing your visit, Haworth stresses that being flexible with your dates can lead to substantial savings. This may seem like a fairly obvious point, but many visitors don't realize there can be a big difference in cost when visiting Sunday through Thursday, and steering clear of Friday and Saturday, says Haworth. There's also dramatic price differences to be had by just shifting your calendar dates one day earlier or later.
Which leads to what just may be the holy grail of saving on your Disney vacation - the little known approach of renting unused Disney Vacation Club points. Disney Vacation Club (DVC) members (which are like timeshare members) often don't use their annual vacation time at the parks. To recoup some of their money, members rent those annual points to others who want to visit.
Points can be used to cover the costs of accommodations at DVC resorts in the parks, instead of renting those same hotel rooms directly through Disney, which is often far more expensive.

The going rental rate for points is about $12 to $13 per point. The number of points required to cover the nightly room charge varies by Disney hotel and by date. A night in January for instance, at Disney's Grand Floridian ranges from 17 points on some nights to 34 points on others.
Combining the approach of renting vacation club points and being flexible with dates is when you start to see the serious discounts that make Haworth's insight so invaluable.
Using the example of the Grand Floridian, Haworth explains that on January, the resort charge is 34 points per night, but by merely shifting to January 3, the same room drops to just 17 points per night. How much would that save you exactly?
"At $13 per point, the room on January 2 will cost you $442 for the night," Haworth explains. "But on January 3, it would cost you $221 per night. You could honestly save $221 by adjusting your travel dates by one night."
By contrast, a room at the Grand Californian for the night of January 3 would be $464.49 for two adults and two children if you book directly through the Disneyland website. The savings -- of timing and the second-hand points market -- can add up by doing just a little leg work on your own.
There are brokers who specialize in renting DVC points. Haworth recommends The Timeshare Store.

She also suggests thinking realistically about how much time you plan to spend enjoying the parks, versus merely relaxing by the pool. If you intend to spend all day at the park, then perhaps you don't need that fancy hotel and can save money by booking cheaper accommodations in the communities surrounding the parks, Haworth says.
But that all-important Disney vacation magic, complete with the possibility of bumping into Mickey Mouse around any turn, may not extend to hotels outside the park, Haworth cautions.
"The experience is different," she says. "When you stay at [Disney hotels], you remain encompassed in the magic, you feel like you never left the park. And the characters are all trained really well to keep you in that magic."
As for saving money on food, for years Disney had a policy of not letting visitors bring their own. But that has since changed, Haworth points out, creating a cost cutting opportunity many remain unaware of. When visiting with her family, Haworth always packs a backpack with meals that she says are far cheaper and healthier.
What's more, while working at Disneyland during her college years, the former California resident says she would regularly marvel at how much money park visitors would waste on food.
"People would buy two meals instead of one, and there would be so much waste," she says. "There is nothing wrong with sharing a meal, Disney is happy to allow you to do that, to have you share a meal."
Souvenirs meanwhile, should never be bought at Disney. Ever.  A keychain that costs nearly $9 inside the parks, can be bought for a fraction of that price at nearby retailers.

"It's one area where people make a big money error," continues Haworth. "I've seen a key chain in the park cost $8.95 and at Walmart the same key chain is $2.95. The exact same key chain, 100% the same thing. Be smart with your dollars, you don't have to buy it in the park."
And while Haworth began by noting there are few ways to get around the steep cost of annual passes, there are approaches to saving a bit on the cost of entrance tickets. One method she suggests is buying tickets well before your actual visit, in order to avoid or preempt the latest round of annual price increases.
"A lot of times for DisneyWorld, word gets out in advance of the price increase, so if you know you're going to go that year, you can buy ticket before the increases take effect and use it later," she says.
Haworth is not alone in offering up advice about how to experience Disney's magic for less. A cottage industry has sprung up over the years focused on the topic.
The website MouseSavers.com for instance, founded in 2001, provides dozens of links and pages of detailed information about discounts on nearly every aspect of a Disney vacation - from hotels to transportation, food and tickets.
The website includes information and insight about both the California and Florida parks.
For instance, the website notes that promotional and seasonal ticket discounts on Disneyland tickets and Disney California Adventure tickets are fairly common, particularly for Southern California residents. In addition, many discounts are offered on multi-day Hopper passes, the site says. There are more than one dozen categories of Disneyland ticket discounts offered.
Competing with Haworth's e-book meanwhile, are various other publications, including Disney on a Dime and Disney World: Super Savings Guide.
Whichever publication or source of guidance you choose, the moral of the story, says Haworth, is there are ways to cut corners and still have that Disney vacation. Before accepting the prices offered directly from Disney, do some research. Checking around and investigating the options may make the difference between being able to have that vacation, or not. 
And the ultimate payoff will be vacation memories for you or your children, that are hard to beat.
"When you stand on Main Street for the first time and your child looks up and sees the huge castle and you can tell their breath is taken away, I absolutely live for that feeling," says Haworth.