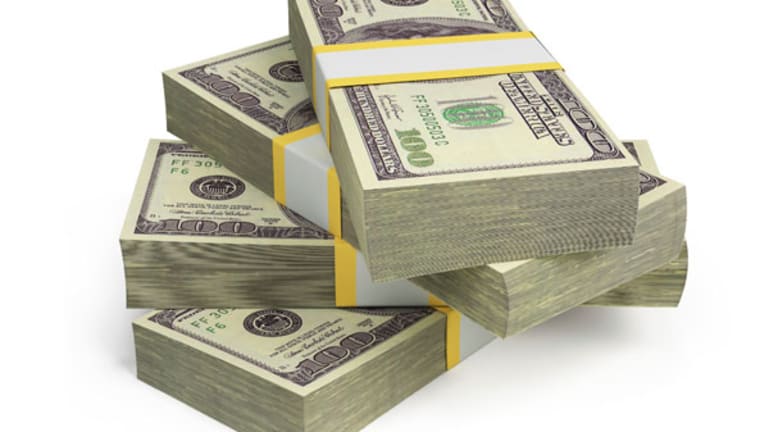 Want to Save Some Money? Lose Your Friends
A new study indicates that your friends are costing you more than you think.
NEW YORK (
) -- There's an old proverb that goes like this: "Before borrowing money from a friend, decide which you need most."
Wise words, and as money remains tight for many people in a prolonged economic slump, Americans may be taking a closer look at where their cash goes. They may even be asking themselves a once-unthinkable question:
"How much do my friends cost me?"
It's a
question asked by the online coupon company,
CouponCabin.com
.
In a July survey, the Whiting, Indiana based-company (in association with
Harris Interactive
(HPOL)
), says that one-third of consumers say they spend more on their friends than their friends spend on them over a typical year, and 22% of respondents have turned down an invitation to be in a bridal party because of the cost.
According to CouponCabin, Americans aren't exactly going broke spending cash on their friends: Only 19% spend more than $500 per year on friends, and that amount usually comes in the form of gifts.
Note that the $500 figure for gifts is not just for one friend, but for all of them.
By far, the largest friend "expense" is a wedding. Yet only 7% of consumers said they will spend more than $500 for a friend's nuptials, while 16% said they will spend more than $100, not exactly a staggering number.
Yet consumers have a benchmark for money and friends, especially on how much they will lend to friends without asking for the cash back. A U.K. study from online discount firm
MyVoucherCodes.co.uk breaks the friends/loan parameters down like so:
For 5 British pounds: 57% of people want the money back
For 10 British pounds: 76% of people want the money back
For 25 British pounds: 98% of people want the money back
Notably, the U.K. survey notes that about 33% of respondents said they had borrowed money from a friend and never paid it back.
How can you handle "friend and money" issues diplomatically?
CouponCabin has a thought or two on that issue.
"Honesty is always the best policy," offers Jackie Warrick, president of CouponCabin.com. "If you feel pressured to spend money on friends and you can't afford it, be straightforward and explain your situation. "Not only does speaking up help alleviate the pressure, but it can also strengthen your relationship.
The company says to be careful about how you spend money on friends, and that money issues between buddies can cause a great strain on the relationship. Because as that old American proverb can attest, a bad financial relationship between friends can cost you one way, or the other.
Or maybe both.
By Brian O'Connell
Follow
TheStreet
on
and become a fan on