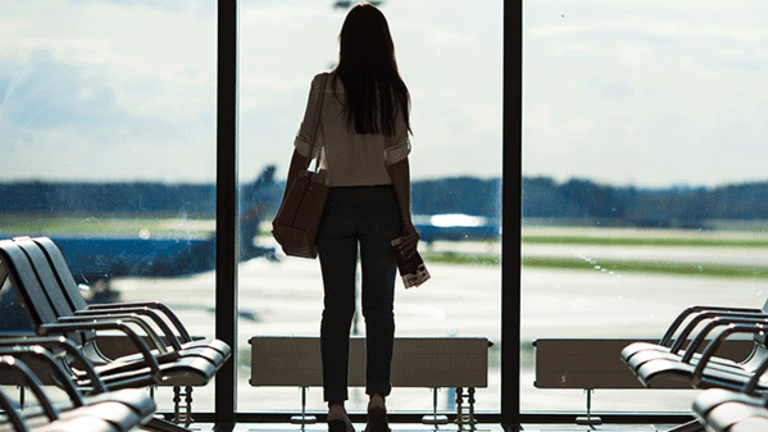 Want a Cheaper Flight? 5 of the Best Travel Planning Apps
Saving money has never been so convenient.
Editors' pick: Originally published Dec. 15.
If time is our most valuable and rare asset, then time off to travel is worth more than whatever you shelled out to book it. Even with that mindset, it's painful to plunk down a lot on flights when you could save a considerable amount with services that predict and notify you when they're cheaper. Enter a whole slew of apps and websites ready to help you do just that, and book the cheapest possible flight within your time frame. 2016 may be the absolute worst in terms of our political climate and celebrity death count, but when it comes to advances in travel and leisure tech — what a time to be alive. 
Make your life easier by entering what days you want to fly, and Hopper sends you push notifications with price changes and recommends when you should buy, charging a $5 flat fee when you book within the app. 
The fairly new app (it's been around since 2007 but the app launched just last year) is now selling $1 million in flights per day, getting 90% of its revenue from push notifications, says Business Insider. Hopper forecasts future flight prices using people's shopping behavior within the app. "We identify pockets of shopping [behavior] before [airline prices] react," CEO Frederic Lalonde told BI.
Considering the app has been downloaded over 10 million times it's safe to assume they have a decent amount of data to play with. They just announced a $62 million round of funding and will use that cash to build out other aspects of the app, like pop-ups that tell you about hidden fees (like luggage and convenience charges) for respective airlines, and booking with friends in different places; good for bachelor parties, family reunions and the like. 
This app searches for the most affordable flights, rental cars and hotels via its partners, exposing the cheapest days to fly in a calendar and sending you alerts when prices drop. Not sure of where to go? You can search their "Top Deals" from your airport of choice, along with a selection of destinations available in your price range. Post-election sanity getaway, here we come. 
Out of all these apps, you've probably most likely either heard of Kayak or used it to book flights. It searches across a number of travel sites, getting you the best deals on your dates and destination of choice. Like Skyscanner it can also handle hotels and rental cars in addition to flights, or entire vacation bundles. In addition to price forecasting and price alerts, Kayak also acts as a trip planner, allowing you to access things like your hotel confirmation number or gate number in real-time. It's also accessible via devices like the Apple Watch, a great plus if you're traveling constantly for work and don't have the time or emotional capacity to continuously check for these things. 
While the app doesn't have the best rating in the iTunes store, the site itself is pretty decent and emails you when the price you want for the destination in your dates becomes available. Of note is a comment on the app, "I was looking for something that would give me the best fare departing from my city to ANYWHERE and this app does just that. I don't have a particular destination in mind, and quite frankly I don't care when or where, just want to pick up and go." Good. To. Know. 
Like the previous apps on this list, Hipmunk "compares the top travel sites to find the best hotel and flight deals" and also lets you book in-app. It also searches for the best hotel prices including last-minute specials for that night (up to an impressive 60% off a la Hotel Tonight) and sends you price alert notifications when your destination of choice is within your price bracket.