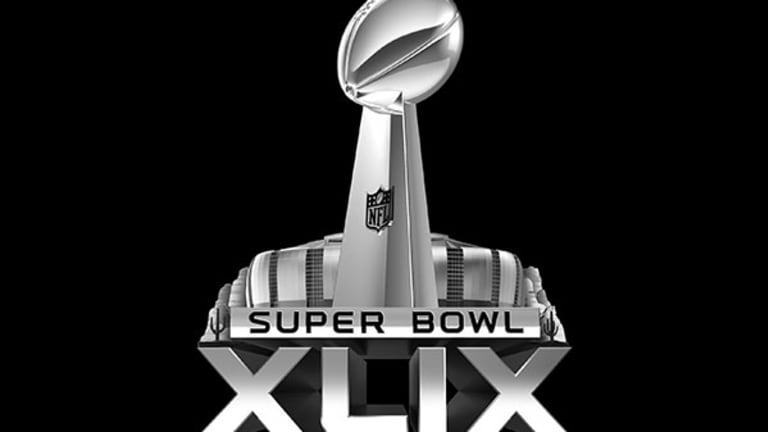 Wanna Go to the Super Bowl? Tickets Are Available, But Won't Be Cheap
Procrastinating Super Bowl fans with fat wallets can still fly to Glendale, Ariz., for Super Bowl XLIX and get tickets, but prices are steep and hotel rooms grow scarce.
NEW YORK (MainStreet) — For all those Seattle Seahawk and New England Patriot fans that want to go see the Super Bowl, but don't have access to corporate seats or an uncle who works for the NFL, there are still some ways to get into the game.
Super Bowl XLIX (or 49, for the Roman-numeral impaired) is being held in Glendale, Ariz., at the University of Phoenix Stadium on Feb. 1. According to StubHub and Travelocity, getting tickets and into the Glendale area is possible, but it will not be cheap or easy. There are, however, a few tricks fans can still put into play to perhaps save a few dollars.
There are a couple of factors to take into account when buying tickets: Whether you care where you sit, how much you pay and if you want to take a chance at getting shut out at the last minute.
"Our advice for when to buy is generally this: If you care about where you sit, buy early. If you just want to get into the stadium, wait until the last possible second," StubHub spokesman Cameron Papp says.
NFL teams are given 75% of all Super Bowl tickets to sell or give away, with the two teams in the actual game getting almost half of that number. The league retains the other 25% to sell or give away to the media, media partners and sponsors, the NFL says. The NFL has a deal to distribute some of these through NFL TicketExchange by TicketMaster, which is owned by Live Nation. As of Thursday, this site had more than 900 seats available with prices starting at almost $3,000.
Ticket pricing is dynamic and will change as game day approaches, but as of Jan. 22 the least expensive tickets on StubHub were selling for just over $2,600 each for seats in the upper corners of the stadium. For those folks where money is no object, there were still a few seats available at $70,000. Around 3,000 tickets are still up for grab.
"The demand is very high for the Super Bowl right now (it's on pace to be StubHub's highest selling ever, beating last year) so the price has been moving up a bit. However, we generally see the price move down once we get close to the game," Papp said.
For those fans with iron constitutions and a craving to possibly get the best deal possible, StubHub sells tickets right up to kickoff. These tickets have to be picked up at the stadium, so anyone taking this chance would also have to lay out money for a flight and hotel. On the bright side, all those who buy their Super Bowl ticket through StubHub are invited to that company's pre-game party. In fact, that is the ticket pickup location.
Once the tickets are ordered, the trick will be to get to the stadium and hopefully have a place to sleep after the game.
Travelocity is reporting, as of Thursday, that fights and hotel space are still available in Glendale, which is just outside Phoenix — but again, these purchases will come at a premium.
Travelers willing to handle a few stopovers on their flight will save a few bucks, with Travelocity listing such flights from Seattle to Phoenix starting at $760, but jumping to more than $1,000 for non-stop, round-trip tickets. For comparison, in the weeks following the Super Bowl prices drop to $400, says Keith Nowak of Travelocity.
Patriot fans will have to pay even more with two-stop flights starting at $840 and non-stops to $1,200.
There are plenty of seats still available, but the planes are likely to be very full, Nowak said.
Hotels will be even harder to squeeze into. Those rooms range from $300 to $1,000 per night, and those deals could go pretty fast as game day approaches.
"The takeaway is that, yes, you can still (as of this moment — who knows what tomorrow looks like!) get to Phoenix and find a room. But bargains will be few and far between," Novak says.
— By Doug Olenick for MainStreet