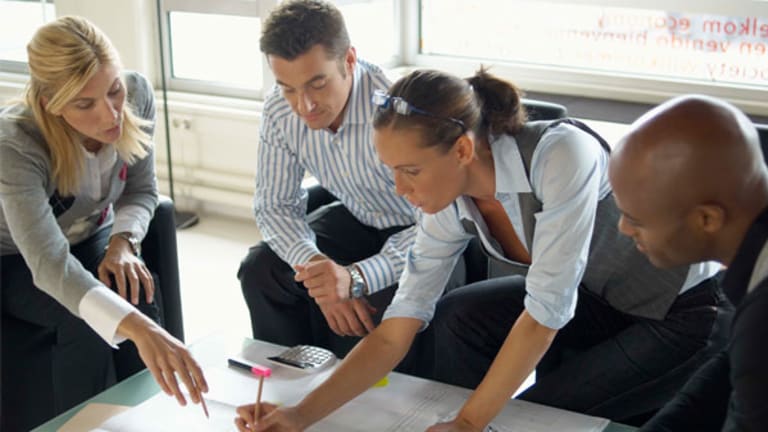 Wall Street Faces Growing Ethical Crisis
Research says younger professionals are more likely to engage in illegal conduct.
By Hal M. Bundrick
NEW YORK (
)--Wall Street needs either a public relations makeover or intense therapy. Perhaps both. In another blow to investor confidence, a new report says that nearly one-quarter (23%) of financial services professionals have observed or had firsthand knowledge of wrongdoing at their firm. And worse yet, 29% of respondents believed that financial services professionals may need to engage in unethical or illegal activity in order to be successful. The findings come from the second annual
U.S. Financial Services Industry Survey
by the law firm of Labaton Sucharow.
Read: Top Industries Begging to Hire You Right Now
"Many in the financial services industry appear to have lost their moral compass, and younger professionals pose the greatest threat to investors," said Jordan Thomas, partner at Labaton Sucharow. "Wall Street needs to take the first step toward recovery and admit that it has a corporate ethics problem, or Main Street should brace itself for more scandals."
More than half (52%) of financial services professionals felt that it was likely that their competitors have engaged in unethical or illegal activity to gain an edge in the market and nearly one-quarter (24%) believed employees at their own company likely have engaged in misconduct to get ahead.
While the research indicates that Wall Street wrongdoing is systemic, many of the survey respondents believe the system itself is to blame - specifically, the manner in which financial services professionals are paid. More than one-quarter (26%) believed the compensation plans or bonus structures in place at their companies incentivize employees to compromise ethical standards or violate the law.
Read: Throw Your Perfect Party Without Making Guests Do All the Work
A substantial number of those surveyed (28%) felt the industry does not put the interests of clients first and 24% admitted they would engage in insider trading if they could get away with it.
In an analysis of the demographics of respondents the researchers noted that "younger professionals on Wall Street were significantly more likely to be aware, accept and engage in illegal or unethical conduct" than their more senior colleagues.
"Our survey suggests there is a big disconnect between what the financial services industry preaches and what it actually does," said Chris Keller, partner at Labaton Sucharow. "Until a culture of integrity and stewardship is established, investors will be at risk."
Read: 'My Worst Travel Mistake': 6 Money Lessons
The research was compiled from 250 respondents age 18 or older who work in the financial services industry, including traders, portfolio managers, investment bankers, hedge fund professionals, financial analysts, investment advisors, asset managers and stock brokers.
--Written by Hal M. Bundrick for MainStreet