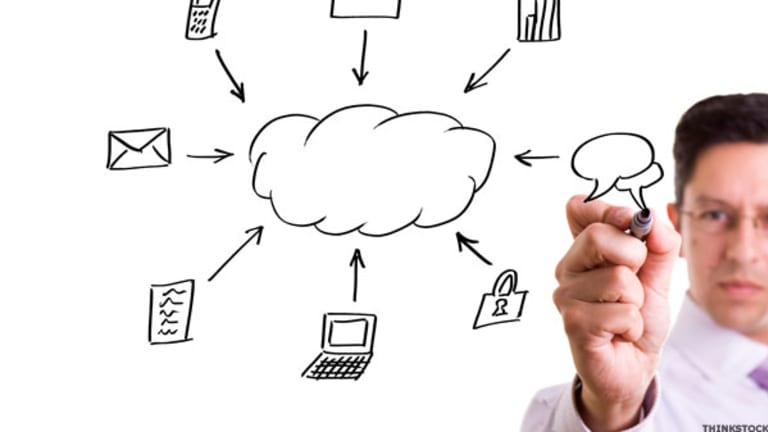 Venture Capitalists Resist Regulatory Calls
The National Venture Capital Association pushes back against the government's efforts to enforce compliance measures.
WASHINGTON (
) -- Since the Obama administration proposed legislation requiring private pools of capital to register with the Securities and Exchange Commission, venture capitalists have been crying foul, saying their businesses don't pose a threat similar to that of
Bank of America
(BAC) - Get Bank of America Corp Report
and
Citigroup
(C) - Get Citigroup Inc. Report
.
The Private Fund Investment Advisers Registration Act of 2009, as it was originally drafted last summer, proposed that investment advisers with more than $30 million of assets be required not only to register with the SEC, but also to subject themselves to regulatory reporting requirements, which would mean, among other tasks, establishing "a comprehensive compliance program."
"It's galactically stupid," says Juan Enriquez, a managing director of
Excel Medical Ventures
in Boston, whose portfolio has included
IPC
(IPCM)
and
Molecular Insight Pharmaceuticals
( MIPI). "No venture fund is large enough to be a systemic risk to the economy," he says.
The National Venture Capital Association
has been lobbying against the proposed legislation. Earlier this month, NVCA Chairman Terry McGuire made his case in front of the U.S. House of Representatives Committee on Financial Services. He argued that while the VC industry is inherently risky -- with a third of venture-backed companies ultimately failing -- venture funds don't undermine the health of the nation's finances.
"While we lose our capital, there are no derivative transactions or leverage that would lead to a ripple effect," McGuire said.
Venture capital firms don't actively trade in public markets, its funds aren't available to the average investor, and the industry is simply too little to pose a big risk, he argued. McGuire said U.S. venture funds held about $197 billion in aggregate assets during the first quarter, compared with $1.33 trillion for the American hedge fund industry. And in 2008, VCs invested $48 billion in start-ups, which was less than 0.2% of U.S. gross domestic product. (Venture-backed
companies
account for 21% of GDP.)
Registering with the SEC entails strict reporting requirements; disclosure requirements; recordkeeping (including e-mail) requirements subject to SEC examination; and the establishment of a compliance program, which could require the hiring of a chief compliance officer.
"It's a list that could prove costly to VC firms, and they would be spending hundreds of thousands of dollars each year for no reason," says Emily Mendell, vice president of strategic affairs for the National Venture Capital Association, which reports that the average size of a VC firm is 8.5 employees. VC firms aren't swimming in money these days -- only 17 venture capital funds raised money in the third quarter, a total of $1.6 billion, according to the
.
"It's another form of bureaucracy," says Daphne Zohar, founder and managing partner of
Puretech Ventures
in Boston. "Innovation already has enough barriers. It's difficult enough to start a company and get funding without adding bureaucracy as an additional barrier."
To that end, to the delight of the NVCA, Congressman Paul Kanjorski (D-Pa.) this month released a discussion draft to the proposed bill that would exclude VCs from SEC registration. (His proposed amendment would require the SEC to "define the term 'venture capital fund' " and decide whether any given fund qualifies as such.)
So, for the time being, "VCs are out," says Steven Adamske, a spokesman for the House Financial Services Committee. "God only knows if someone will offer an amendment to reverse this."
The bill has yet to be scheduled for markup in the House. It would still have to make it through the Senate to become law.
In the meantime, some industry players maintain that accountability problems in the VC industry occur after a venture-backed company goes public.
"No one carefully judges VCs on their long-term impact on the public markets or society," says Paul Davis, a general partner at
Seed Partners LLC
, an early-stage private investment company. "Everything in the VC system is about creating liquidity events that drive returns on investments. That means nearly everything they do is aimed at creating publicly held assets via IPOs or acquisitions. Sometimes the impact of VC strategies is good:
Apple
(AAPL) - Get Apple Inc. Report
and
Cisco
(CSCO) - Get Cisco Systems, Inc. Report
and
Google
(GOOG) - Get Alphabet Inc. Class C Report
. But VCs also created the strategies that led to valuation blowups of the dot-com era. There was little accountability. As a result, the industry didn't really reform itself."
-- Reported by Carmen Nobel in Boston.