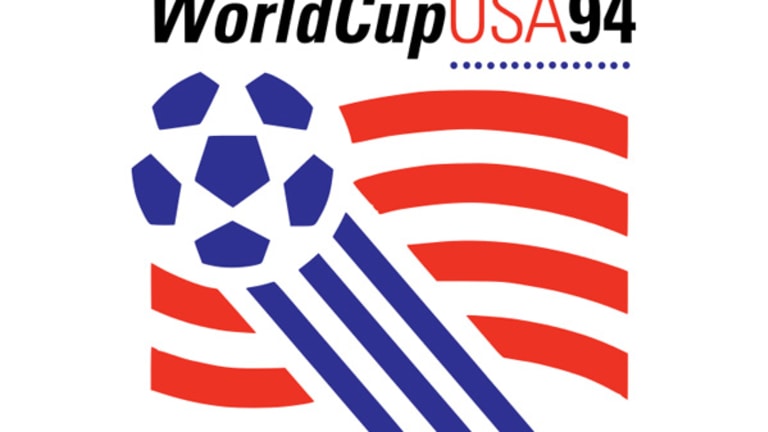 U.S. World Cup Is an Iffy Investment
The facilities are there if the U.S. takes over Qatar's 2022 bid, but the economic impact may not be. The one in 1994 cost us $9 billion.
PORTLAND, Ore. (TheStreet) -- Just because the United States is capable of hosting a World Cup in 2022 doesn't mean it should.
Let's put aside the protest and inherent economic inequality of this year's $15 billion World Cup in Brazil that's displaced Brazilians with construction, sapped security resources to quell protests and amassed debt that will only skyrocket when the 2016 Summer Olympics arrive. The only comparison that can convince U.S. citizens of the merits or faults of hosting the World Cup is a like-for-like scenario.
Professor Dennis Coates from the University of Maryland, Baltimore County, found that the World Cup is a money pit for poorly prepared nations, but it isn't exactly a benefit even when a country has all the infrastructure in place. Around the time of the failed U.S. World Cup bids for the 2018 and 2022 installments, Coates wrote a paper that gutted the notion that a U.S. World Cup is a guaranteed money maker. He notes that initial projections for the 1994 U.S.-hosted World Cup estimated $4 billion in economic benefits. After the event, though, analysts reached the conclusion that each U.S. host city lost an average of $712 million in income relative to predictions. That's an overall loss of $9.26 billion for the entire 1994 World Cup and a $13 billion difference between expectation and reality.
He also notes that even when the 1994 World Cup did see some economic success, the earnings went right back into the pockets of world soccer governing body FIFA. The $100 million apiece paid by official World Cup partners including Coca-Cola, Sony, Visa, Adidas, Hyundai and Emirates? That's FIFA's. Same with the $20 million apiece from World Cup sponsors including McDonald's, Anheuser-Busch InBev, Johnson & Johnson and BP's Castrol. The combined $1 billion that Fox and Comcast's Telemundo paid to broadcast the 2018 and 2022 World Cups in the U.S.? All FIFA's.
But the U.S. World Cup bid committee vowed there would be $5 billion in economic impact from a U.S. World Cup. With a bribery scandal putting Qatar's bid for the 2022 World Cup in jeopardy, sponsors including Visa calling for action, and a rumor of a 2022 U.S. World Cup hastily denied by U.S. Soccer, that $5 billion promise keeps popping up.
Also see: How Is the World Cup Faring So Far?
Also see: How Is the World Cup Faring So Far?>>
If only it had any chance of being fulfilled. The World Cup is a costly event for which FIFA foots only part of the bill. In 2010, FIFA paid South Africa $483 million to host the World Cup, which certainly would have covered its projection of $431 million for the costs of the event. But stadium costs alone jumped to $2.1 billion as the overall cost of the event soared to nearly $5.2 billion. FIFA didn't offer another dime and remained as frugal as it was during the Japan/Korea joint World Cup in 2002, which saw costs soar to a reported $7.5 billion thanks to facility construction.
As soccer optimists note, the U.S. has stadiums with seating capacity that's more than adequate for World Cup venues. The committee behind the failed U.S. bid for the 2022 World Cup offered up Atlanta (new stadium with seating for 75,000), Baltimore (M&T Bank Stadium, 71,000), Boston (Gillette Stadium in Foxboro, 73,000), Dallas (AT&T Stadium, 105,000), Denver (Sports Authority Field at Mile High, 75,000), Houston (NRG Stadium, 76,000), Indianapolis (Lucas Oil Stadium, 66,5000), Kansas City (Arrowhead Stadium, 66,000), Los Angeles (Rose Bowl in Pasadena, 93,000), Miami (Sun Life Stadium, 80,000), Nashville (LP Field, 69,000), New York City (MetLife Stadium, 82,600), Philadelphia (Lincoln Financial Field, 69,000), Phoenix, Ariz. (University Of Phoenix Stadium, 78,600), San Diego (Qualcomm Stadium, 67,700), Seattle (CenturyLink Field, 68,000), Tampa, Fla. (Raymond James Stadium, 75,000), and Washington, D.C. (FedEx Field, 91,700).
That's all well and good, but that assumes that the stadiums not currently hosting soccer can be easily retrofitted or expanded to do so. Many have already hosted friendlies and U.S. national team matches, but some will need to add seats and upgrade sanitation facilities and concessions. Then there's the cost of updating or upgrading public transportation (because the rest of the world isn't so taken with driving to the match, repairing streets and sidewalks around the stadium and just making the place look decent enough to host international visitors.
There are going to be a lot of those, which means increased public services, security, traffic congestion, trash, etc. Let's put it this way: Germany's Bundesliga already had state-of-the-art facilities ready to go for the 2006 World Cup and created the ideal hosting situation. But the organizing committee took in only $194 million in net revenue and got a small fraction of the $2 billion in sales of licensed World Cup merchandise -- which all went back to FIFA. Germany took in $1.5 billion from foreign tourists that year, but saw retail sales in Germany during the World Cup months of 2006 decline from the year before thanks to most Germans leaving the area to avoid the World Cup crowds.
World Cup guests, overall, spend a whole lot differently than the locals do. There's no daily commute, no big trips to the grocery store, no mundane weekend shopping trips -- nothing. Oh, and World Cup visitors don't spend all that differently from tourists a city would normally get around that time of year -- but won't because they'll be avoiding the World Cup just as much as locals will.
Also see: Why You Should Invest in a U.S. World Cup Run
Also see: Why You Should Invest in a U.S. World Cup Run>>
Let's say that somehow the World Cup actually manages to generate that $5 billion in impact. That's $400 million to $600 million per town, according to the U.S. bid committee. That's great, though Coates points out that such impact would go a much longer way for Nashville than it would for, say, the New York Metropolitan Area. Even if Nashville did end up with $600 million, that's less than 1% of the personal income of that city's residents. Also, the bid committee itself notes that much of that income is speculation based solely on projected tourist spending (accommodation, food and beverage, transportation and retail) "plus resident and tourist expenditures attributable to the FIFA Fan Fests" and media spending.
Even the best-case scenario comes with a whole lot of caveats, but that's a price cities regularly pay for some sports-related screen time. Minnesota just forked over $500 million in taxpayer dollars for a new stadium for its Vikings and got the 2018 Super Bowl in return. Atlanta Falcons ownership set its sights on the 2019 Super Bowl and took $200 million in Atlanta tax dollars to put owner Arthur Blank one step closer to that dream. The first Super Bowl at the San Francisco 49ers new Levi's Stadium in Santa Clara in 2016 was a relative steal at $114 million in tax dollars.
The 2022 World Cup would basically be a Super Bowl that a dozen or so cities and U.S. taxpayers in general shell out for at once. The "economic impact" would be just as questionable, but FIFA would be no more hesitant than NFL team owners to take some of that public funding.
-- Written by Jason Notte in Portland, Ore.
>To contact the writer of this article, click here: Jason Notte.
>To follow the writer on Twitter, go to http://twitter.com/notteham.
>To submit a news tip, send an email to: tips@thestreet.com.
RELATED STORIES:
>>5 More Cities Abandoned By Professional Sports
>>Why You Should Invest In A U.S. World Cup Run
>>5 Most-Watched World Cup Matches In U.S. History
Jason Notte is a reporter for TheStreet. His writing has appeared in The New York Times, The Huffington Post, Esquire.com, Time Out New York, the Boston Herald, the Boston Phoenix, the Metro newspaper and the Colorado Springs Independent. He previously served as the political and global affairs editor for Metro U.S., layout editor for Boston Now, assistant news editor for the Herald News of West Paterson, N.J., editor of Go Out! Magazine in Hoboken, N.J., and copy editor and lifestyle editor at the Jersey Journal in Jersey City, N.J.