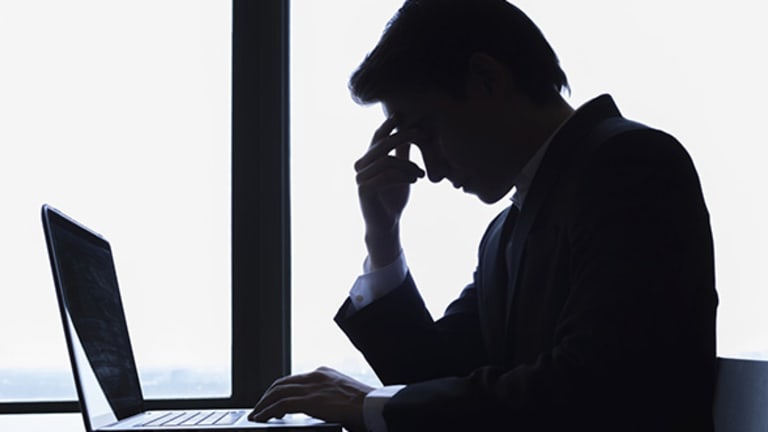 Unlimited Vacation Makes for Unhappy Employees: Too Much of a Good Thing
Faced with the choice to take as much time off as they want, employees may take none.
NEW YORK (MainStreet) — When you're a billionaire businessman known for global hot-air ballooning and outer space tourism ventures, you are expected to bring the big ideas. Sir Richard Branson is definitely a shoot-for-the-moon kind of guy. This week he said that employees should be given time off whenever they want – and backed up his big talk by beginning to rollout the unlimited vacation policy within his own 200-company conglomerate.
Save Cash on Payments! Compare Low-Interest Credit Cards Now
"Simply stated, the policy-that-isn't permits all salaried staff to take off whenever they want for as long as they want," Branson wrote in a blog post, an excerpt from his new book. "There is no need to ask for prior approval and neither the employees themselves nor their managers are asked or expected to keep track of their days away from the office. It is left to the employee alone to decide if and when he or she feels like taking a few hours, a day, a week or a month off, the assumption being that they are only going to do it when they feel a hundred per cent comfortable that they and their team are up to date on every project and that their absence will not in any way damage the business – or, for that matter, their careers!"
Save on Auto Insurance! Compare Free Quotes
Netflix is famous for such a non-policy. Groupon, Evernote, Hubspot and SurveyMonkey are, too. Not exactly a list of Fortune 500 companies but recognizable nevertheless.
Most Americans don't take all the time off they deserve, so how could they cope with unlimited vacations? A 2010 study by researchers at Stanford University and Swarthmore College said that too much freedom leaves us miserable and depressed.
"There is evidence that whereas choice is good, more choice is not better, at least under some circumstances. Choice overload can produce paralysis, poor decisions, and dissatisfaction with even good decisions," the study concluded. In other words, given freedom to take unlimited vacations – Americans are likely to take none.
Christina Gomez, an attorney with Holland & Hart and experienced in matters of labor and employment, says that unlimited vacations can enhance work productivity.
"With these policies in place, employees aren't just sitting in the office to keep their seats warm for eight hours," Gomez said in an audio conference produced in 2011. "They are making better use of the hours they are actually in the workplace. And believe it or not, some of the organizations that have implemented these policies have bragged that their productivity went up by as much as 30%."
But she also made a case for employer caution.
"In the last several years, there has been a lot of collective action on Fair Labor Standards Act (FLSA) issues, and a lot of the big cases have been related to employee misclassification," Gomez said. "If you have a group of 50 employees who say they should have been classified as nonexempt and paid overtime and a court rules for them, you have 50 employees you might not have been keeping time records on any more because of your unlimited vacation policy."
--Written by Hal M. Bundrick for MainStreet