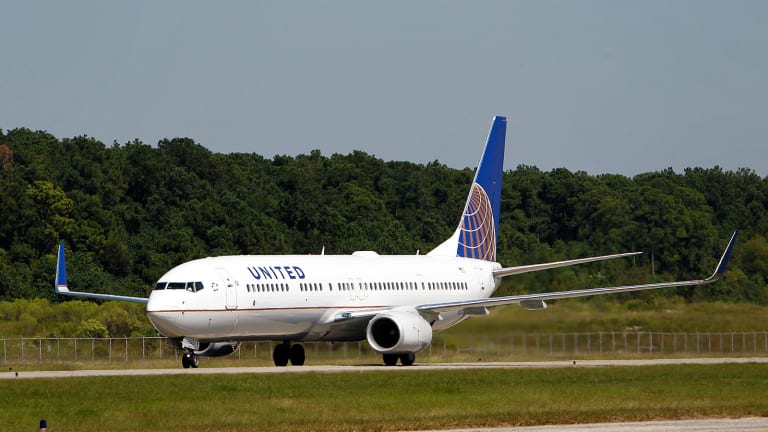 United Air vs. Skiplagged: Will "Hidden Cities" Air Tickets Save You Big Money?
An insider airfare booking secret now is yours to use - if you dare.
NEW YORK (MainStreet) — Score the legal proceedings Skiplagged 1, United Airlines 0 and that is because last Thursday Judge John Robert Blakey of the United States District Court for the Northern District of Illinois, Eastern Division, threw out United's case against Aktarer Zaman, founder of airfare site website Skiplagged. But don't assume this is a green light for hidden city ticketing which is what that legal brawl is about. It isn't exactly an obvious win.
What is a hidden city ticket? The savviest travelers long ago realized that sometimes longer flight are pricier than shorter. It works like this. Say you want to fly from Los Angeles to Sacramento. Often - oddly, but it is fact - it is much cheaper to book a flight from Los Angeles to Portland, Ore. with a stop in Sacramento. That savvy traveler quietly exits in Sacramento, throws away the last leg, but still comes out ahead.
A lot is riding on the case of United against Skiplagged, including the right of travelers to save money. Also at stake: the right of airlines to do things like boot passengers out of their frequent flier programs for violating what airlines call their contract of carriage -- that is, the fine print that underlies the use of an airline ticket.
Finding hidden city fares used to be labor intensive. But Zaman, a 22-year-old New York resident, put together some computer code that made it easy for any flier to find hidden city fares at his website Skiplagged - and that prompted United Airlines to sue. Zaman fought back with a crowdsourced legal defense fund that, at a recent glance, has raised nearly $80,000.
Despite the court ruling, don't assume this is over. Blakey tossed the case on a legal fine point. He said that for the case to proceed, defendant Zaman had to have a "substantial connection" with Illinois. He does not, said the judge, and therefore he booted the case.
For its part, United - through director of corporate communications Christen David - told Mainstreet that "the decision was a ruling on procedural grounds and not on the merits of the case."
"We remain troubled that Mr. Zaman continues to openly encourage customers to violate our contract of carriage by purchasing hidden-city tickets, putting the validity of their ticket and MileagePlus status at risk," David added. 
United did not comment on whether it intended to refile in another district.
"All I am really doing is providing information," Zaman told MainStreet. "I am not encouraging people to act in any way."
That is: he disputes United's position that he is actively encouraging fliers to use hidden city strategies. He added about the lawsuit: "It had the opposite effect of what United wanted. The media picked it up. Traffic picked up. On December 31 alone, over one million people used Skiplagged in one day." 
He indicated, too, that he still has cash leftover from his crowdfunding for more legal expenses if need be.
Travel experts have divided opinions on this litigation and what it means.  
"I believe there is nothing wrong with hidden city fares," said Joe Brancatelli, who blogs at JoeSentMe. "To me, it's the same as buying a 2-liter bottle of Coke, because it's cheaper than a 1-liter bottle and then choosing whether to drink it all or toss the excess."
Ryan Derks, co-founder of travel company Stari Grand Tours, was also positive on using the site.
"I can assure you that we will be using Skiplagged as much as possible going forward," Derks said. "This case now shows that there is no gray area with this type of travel planning."
Not everybody is so optimistic.
"There's no way that hidden city bookings will catch on," said Ari Steinberg, CEO of travel site Vamo. "They are confusing, violate airline policy, and present all kinds of problems and complications."
Rocky Horan, a travel editor at Upgrd.com, also said he did not expect - and did not recommend - a stampede into hidden city bookings. Why? You can't check a bag, said Horan, because the airlines book luggage through to the final destination. You also are toast if - in an age of stuffed overhead containers - the airline gate checks your bag because it, too, is going to your final destination.
"Most frequent flyer programs prohibit hidden city ticketing and if you are caught the airline could close your account or confiscate miles earned," Horan added. "Hidden city ticketing is a bad idea for anyone who wants to be rewarded for loyalty." That last is fact. Airlines have been known to come down hard on fliers who ignore their rules and United, in its statement, explicitly said such bookings could put MileagePlus status at risk.
Is saving a hundred bucks - maybe a couple hundred - worth potentially wiping out a frequent flier account and also losing a bag that may get sent to who knows where?
That is each traveler's call. But before using hidden city ticketing, it's a decision that needs to be consciously made.
—Written by Robert McGarvey for MainStreet
This article is commentary by an independent contributor. At the time of publication, the author held TK positions in the stocks mentioned.