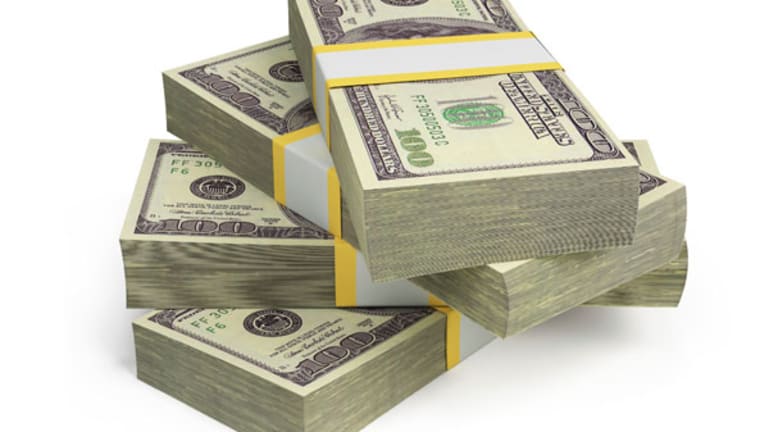 'Underwater' Homes Drag Sales Rate Down
After years of poor sales, shouldn't there be a flood of potential sellers rushing to market?
NEW YORK (
) -- Why are home prices rising? One reason: a shortage of homes for sale.
But how can that be? After years of poor sales, shouldn't there be a flood of potential sellers rushing to market as
?
Also see: Housing Market Rises Halfway Back to Normal -- With No Bubble In Sight
That seems logical, but a study by
Zillow
(Z) - Get Report
, the housing and mortgage data firm, sheds light on a big part of the problem: the "effective" rate of underwater homes. Underwater means the mortgage borrower owes more than the home can fetch in a sale. To sell, the homeowner must come up with other money to make up the difference and retire the old loan. Many people just don't have that much sitting around, or if they do they can't bring themselves to tap their college or retirement funds.
Zillow says that at the end of the first quarter 25.4% of all homeowners with mortgages were underwater. On top of that 18.2% had less than 20% equity, meaning the mortgage balance exceeded 80% of the home's value. Together, these two categories create an effective underwater rate of 43.6% - 22.3 million homes.
"These homeowners likely cannot afford a down payment for a new home, tying them to their current homes and contributing to inventory shortages," Zillow says.
Despite some loosening, many lenders still require a
on a new home. In addition, the homeowner who wants to move may pay 6% of the home's value in a real estate commission, plus thousands more to spruce up the property, and pay various mortgage fees and taxes, not to mention moving expenses. Being nearly underwater can mean not having enough money for all these expenses.
Also see: 5 Rules for Lending Money to Friends and Family
"Without enough equity, these costs will instead have to come out of a homeowner's pocket, leaving many still stuck," said Zillow's chief economist, Stan Humphries.
"Looking at the effective negative equity rate could explain why recent, healthy declines in the number of underwater borrowers haven't yet translated into more homes for sale. The only cure is patience, as rising home values continue to build equity to the point where more homeowners can realistically sell," he said.
Zillow expects only slight improvement over the next 12 months.
"Among the 30 largest metro areas covered by Zillow, those with the highest effective negative equity rate, including homeowners with 20% equity or less, include Las Vegas (71.5%); Atlanta (64.1%); and Riverside, Calif. (59.7%)," Zillow says.
Homeowners who do not have the cash to make up a shortfall to buy a new home are stuck. But what about those who do have the resources?
until their equity grows, or should they draw on other money to move now?
It's a dilemma, because the next home may well be growing more expensive as you wait for the equity to grow in the current home, so the gap between sales proceeds on the current home and purchase price for the next one may not close very fast. Negative equity will shrink eventually, though, because your mortgage payments will gradually reduce your debt.
Also see: A 21st Century Les Miserables
For many people, other factors will come to bear. To move for a better job, it may well pay to dig into savings. But it may not pay to invade a college or retirement account simply to trade up to a bigger or more expensive home you really don't need.