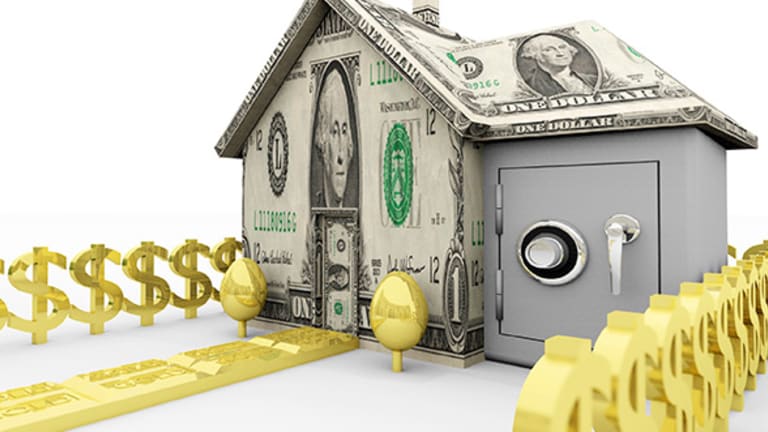 Publish date:
U.S. Mortgage Rates at Three-Year Low, but Long-Term Volatility Lies Ahead Long-Term
Mortgages are low but won't be for long. The message to buyers: 'Act fast.'
Mortgages are low but won't be for long. The message to buyers: 'Act fast.'
Mortgage rates are at their lowest levels since 2013, according to Realtor.com. That means lower monthly payments for homebuyers and refinancing consumers, along with more money in their pockets as a result.
"As of Tuesday, the average rate for a 30-year conforming mortgage nationally was 3.6%, giving consumers almost 6% more buying power than they had at the end of 2015," Realtor.com reports.
Jonathan Smoke, chief economist at Realtor.com, estimates mortgage rates will likely remain attractively low, yet volatile, as the nation enters the peak home buying months of the year. "In this type of environment, it will be crucial for would-be buyers or refinancers to stay on top of rates, work closely with mortgage brokers or lenders and learn about options like locks and float-downs," Smoke advises. "Given how volatile rates have been this year, borrowers are likely to see both lower and higher rates from time of application to time of closing, which is what makes these options potentially attractive. However, they do come at a price, so you need to weigh the potential gains against the costs with your lender."
Know also that lower interest rates translate into tighter credit decisions by lenders.
"There are downsides to lower mortgage rates," he adds. "One disadvantage is that credit availability declines marginally as the rates decline. With little margin, lenders become more risk averse, so indicators of credit tightness like the average FICO score have ticked up as rates have gone down."
If you're thinking about buying a home, or refinancing a current mortgage, the short-term outlook looks positive, other mortgage industry experts say.
"We'll probably see no change prior to the November presidential election," says Bruce Ailion, a real estate professional with RE/MAX in Atlanta. "Inflation is very low, and the Federal Reserve has concerns about deflation. Plus, we're still recapitalizing business, banks, and refinancing government debts at super low rates."
Ailion says now really is the time to act for mortgage buyers. "Indications show there will be a recession in 2017, and the current administration is not interested in accelerating that into 2016," he says.
Other real estate market observers agree. "Mortgage rates are still low because there is still a lot of money looking for the safe return of investing in mortgages and not enough people taking them out," says Ryder Taff, a financial advisor with New Perspectives, Inc., near Jackson, Miss. "Rates may fluctuate around a bit, but in general, they're are very low right now and will be for a while."
"This is a fantastic opportunity for people to re-finance and there are a lot of people who still have not refinanced their mortgages," he adds. "A refinance can save a lot of money on your monthly payment, as well as on the whole length of the loan."
So expect the good times to keep right on rolling, mortgage rate-wise, at least through the next six months.
"The average 30-year rate will likely remain under 4% throughout the spring and summer and into the early fall," says Smoke. "The average forecast sees the 30-year conforming rate ending the year at 4.21%, which would be 12 basis points higher than we ended 2015."
That's all good news for mortgage consumers, but only if they act sooner, rather than later.