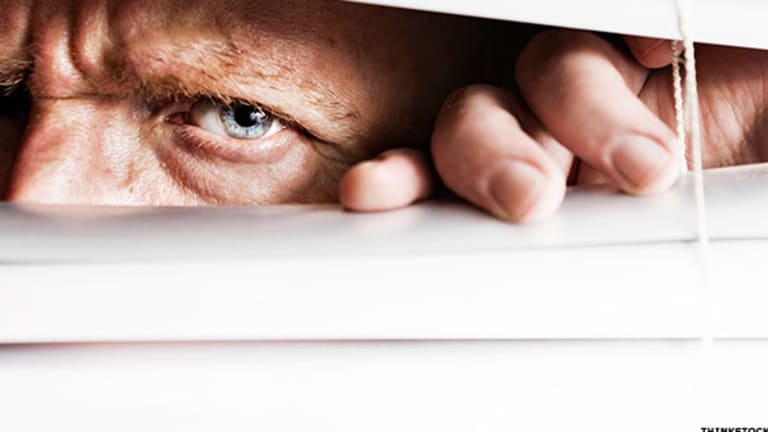 Two-Thirds of Shoppers Don't Trust Retailers After Data Breaches
Many shoppers have stopped using their credit and debt cards while shopping at Target and other national big box retailers.
NEW YORK (TheStreet) -- Call it the "Target effect."
After consumers got wind of the data security breach that left customer credit card numbers open to identity thieves last year, many stopped using their credit and debt cards while shopping at the national big box retailer.
For Target, the ramifications were swift, as Standard & Poor's recently cut Target's investment-grade rating to A from A+. "We expect the data breach to have a somewhat lingering effect on customer traffic at least through the first half of fiscal 2014," S&P said in March. "We expect incremental expenses, penalties and litigations to emerge in fiscal 2014. We believe these expenses could be significant."
It's not fair to blame Target only. Giant retailers including Michaels Stores and Neiman Marcus also suffered big data breaches, and unsurprisingly U.S. payment cardholders are increasingly reluctant to trust retailers with their credit cards.
Also see: Don't Put All Data Breach Blame on the Stores>>
According to American Consumer Credit Counseling, a Boston debt counseling nonprofit service, 64% of U.S. adults "do not trust" major retailers with their payment cards, and 52% of consumers surveyed say they have already been affected by some form of payment card fraud.
That is turning the payment industry on its ears. In an era when plastic rules the shopping aisles, the ACCC says 42% of Americans are now paying for retail goods with either cash or a check.
It's up to retailers to regain the trust of shoppers by securing their payment cards, but it's an uphill fight.
"As technology and the digital age continue to advance, retailers need to find ways to improve their customers' security to minimize the likelihood and scope of a potential data breach," says Steve Trumble, chief executive of American Consumer Credit Counseling. "Identity theft is at an all-time high and retailers are rapidly losing consumers' trust, all of which is detrimental to the economy."
Also see: Michaels Is Pretty Sure Hackers Got Your Data>>
The key move for consumers right now? Don't wait for retailers to get their act together, and get ahead of the payment card data fraud threat.
Start by alerting the three major credit ratings agencies -- Experian, Equifax and TransUnion -- and have each put a data security alert on your report. That will help protect your credit rating in the event of a data breach.
The ACCC offers a through checklist on what to do if you think you've been victimized by payment card fraud.
"Data breaches have become a national epidemic, and it is necessary that consumers know how to protect their personal information and what to do in the case that their information is compromised," Trumble says. "By being proactive, consumers can avoid the potential for devastating financial ruin that comes as a result of identity theft."