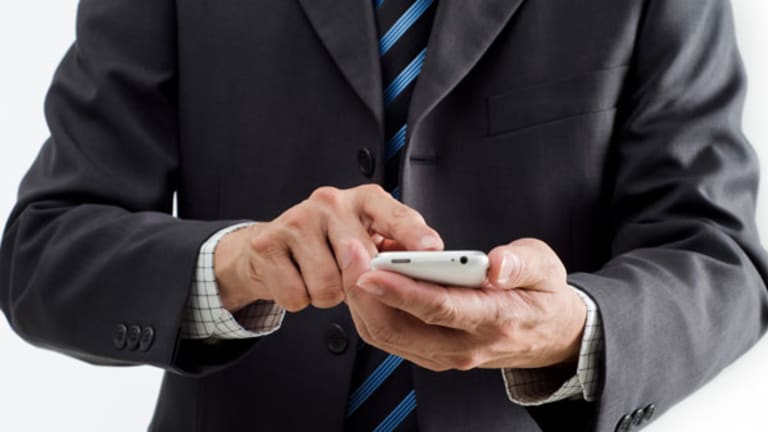 Publish date:
Turning Facebook Fans Into Customers
Facebook's fan pages create a direct link between people, making the selling of products and services easier.
Facebook's fan pages create a direct link between people, making the selling of products and services easier.
BOSTON (
) -- If you're one of the 250 million active users on
Facebook
, you're familiar with unsolicited messages telling you that your "friends" have "become a fan" of someone or something via a page dedicated to that particular company, artist, product, activity or whatnot.
So it's no surprise that, according to Facebook, more than 8 million users join a Facebook fan page every day. And as it turns out, building and joining fan pages is not just a waste of time -- it's also a decent way to sell stuff.
To that end,
Nimbit
, a music industry technology company in Framingham, Mass., on Tuesday launched an application called "Nimbit MyStore for Facebook," which is notable in that it lets artists sell music, merchandise and electronic concert tickets directly from their own Facebook pages.
"One of the keys to the industry's future is the direct connection," says Philip Antoniades, president of Nimbit.
The new
differs from previous social media commerce applications in that the consumer doesn't have to leave Facebook and go to another site, such as
Apple's
(AAPL) - Get Report
iTunes, in order to buy the music. Rather, there's a checkout cart right on the Facebook page. Keeping fans on the Facebook page lets artists both maintain a higher profit margin (they don't have to give a cut to iTunes) and makes it easier to keep track of what individual consumers are buying. Fans can choose to send automatic notifications to their own networks of Facebook friends every time they buy something or comment on the musician's page, which provides automatic marketing for the musician.
"It puts all the commerce and interaction inside the Facebook environment, makes it viral, and keeps it there," says Patrick Faucher, founder, chief executive and "chief artist activist" at Nimbit. (He stresses, though, that the actual monetary transaction happens on a secure server, so it's not like the fans are notifying everyone on Facebook about their credit card numbers and their mothers' maiden names.)
The Facebook fan page phenomenon is one that has increased revenue for businesses, albeit often inadvertently. While there is a sliding fee for commerce applications such as Nimbit's, building a Facebook page is free, and it's now a marketing tool used by small businesses and big businesses alike. The limitations of the interface force simplicity, meaning Facebook pages are equalizers of sorts. In other words, the Facebook page I created for my
who makes birdhouses out of license plates doesn't look much less professional than the official Facebook pages for
Burger King
(BKC)
or
Cisco Systems
(CISC)
.
"Facebook pages have only recently become very powerful," says Jen Deaderick, a social media consultant in Cambridge, Mass. "Intitially, they were a strange, silly thing through which you could declare your love of ham. Now, there are built-in functions that make them work like a regular Facebook profile. Anything posted by the admins on the 'wall' appears in fans' 'news feeds,' which means instant response that is then visible to everyone."
A couple of years ago, Deaderick started a fan page for
Old Sturbridge Village
, a living museum that recreates life in rural New England during the Romantic Period. While the page was just for fun and independent of any official company efforts, it gained enough traction that when Deaderick and her co-administrator got in touch with the company to see about posting press releases, they found out that Old Sturbridge Village's attendance had increased by 37%, "and they attributed it in part to the FB page," Deaderick says. She also used a Facebook page to create buzz for the restaurant
Tupelo
, where her husband is chef, by posting menus on a fan page before the restaurant opened.
Facebook walks you through the page-building process
here
. It's easy, and with almost as many active users on Facebook as there are people in America, it makes sense for any business to hammer out a page and keep it updated.
"Keeping up with comments and keeping the page fresh and informative are the two most important tasks as a Page admin," Deaderick says. "Posting something once or twice a week, maybe every other week, is a good way to keep the page in people's thoughts without annoying them."
-- Reported by Carmen Nobel in Boston.