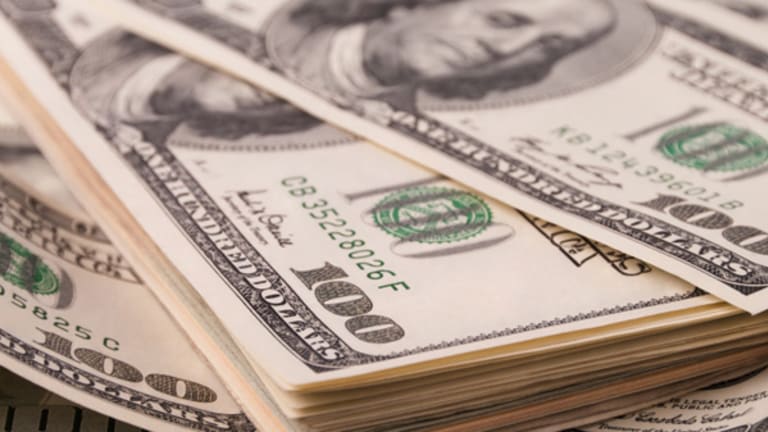 Trust Issues For Helping Heirs, Even for Singles
Making sure your family is protected after you pass on means careful consideration of trusts and wills.
BOSTON (TheStreet) -- Protecting the best interests of your family after you have shuffled off to the Great Beyond requires some diligent financial planning. Establishing trusts to ensure your post-mortem plan can be a valuable tool, but they need to be executed correctly or mistakes could hurt your loved ones.
Married couples frequently rely on what is called a Bypass Trust to pass assets to a spouse and ensure an estate tax will be levied only once between them. Variations go by names such as Family Trusts, A/B Trusts, Exemption Trusts, QTIP Trusts and Credit Shelter Trusts.
A simple will can cause problems for your family, while a variety of trusts can transfer more wealth, keep bequests private forever or set conditions for enriching children or grandchildren.
Trusts can actually be "overfunded," warns CPA and attorney
, author of
The Roth Revolution
(Morgan James Publishing, 2010) and
Retire Secure! Pay Taxes Later
(Wiley, 2006), which could "result in the partial disinheritance of the surviving spouse." Families with between $600,000 and $4 million in assets are the most likely to be in this situation, he says.
On the surface, and initially, many trust strategies may seem adequate as well as tax-advantaged, Lange says. The standard language of traditional wills and the formulas for funding trusts, however, could force too much money into them, limiting the surviving spouse to a set income and only the right to invade principal for what's designated as "health, maintenance and support." An overfed trust will mean less discretionary income.
"What's not really explained to the client is how much goes to whom," he says of the split between the trust and the spouse. "I'm not a big fan of restricting the surviving spouse. They want unlimited rights to the money. Also, people might want to do things that aren't health maintenance and support, like providing tuition assistance for a grandchild."
Part of the solution, Lange says, is for people to carefully and frequently review their documents. It's crucial to having the appropriate language in wills and trusts, as well as appropriate beneficiary designations for IRAs, Roth IRAs and retirement plans.
He also touts an alternative he has named the Cascading Beneficiary Plan.
Lange says his strategy works best within a traditional
Leave it to Beaver
family, with an original husband, wife, kids and grandchildren.
In basic and broad terms, his tiered process starts with the wife initially being designated in full control of all assets. If all funds are not needed, she legally has nine months to "disclaim" and decline some or all of the assets. They then move down the line, equally to children. If all children are financially secure, assets can be similarly passed along to grandchildren.
Such a flexible planning approach requires trusting relationships, particularly among the original husband and wife. Lange, however, reiterates that the spouse's financial security and control is what's important.
Challenges for singles
Much of the recent debate and dialogue about estate planning has been focused on tax issues. Perhaps too much so, says Christine Fahlund, a senior financial planner for
T. Rowe Price
(TROW) - Get T. Rowe Price Group Report
.
"I think that is the last discussion point," she says. "Once you have all the other pieces in place, then the goal is to pass along as much of it without taxes paid as you can. But that should be the last thing, not the first thing."
Perhaps dreading or ignoring their own mortality, many people are lax about formalizing the eventual disposition of their estate and its assets. This is particularly the case with younger people and singles.
Failure to plan properly and craft needed documentation could mean giving your home state the task of divvying up assets.
"You really have an obligation to yourself to make sure the assets are distributed in a way you want them to be," Fahlund says, adding that you may not necessarily want them going to relatives, which the formula followed at the state level is likely going to decree.
"They can't put in your best friend and they can't put in your favorite charity," Fahlund adds.
Fahlund advocates using a Revocable Living Trust over just having a will for this. The result: Assets are no longer owned by the individual but, as a legal and semantic distinction, by a trust of which that person is the trustee and grantor. The plan can be altered or undone at any time, and part of the document also serves as a will to further define desired arrangements.
One advantage is that is ensures that someone of your choosing will manage your financial affairs if you become incapacitated and a "successor trustee" is designated.
This type of trust ensures that assets avoid probate delays as they pass onward to heirs, Fahlund says. Bypassing the court system also eliminates extra costs.
Another benefit is additional privacy protection, something that can help minimize family dramas, hurt feelings and attempted money grabs.
"You might really prefer that the rest of the world not know where these assets are going," she says. "Generally speaking these trusts, when you die, do not become a matter of public record. It could be that you've been giving to the Boy Scouts and the Red Cross all of your life. But you may have $1 million in your estate and decide to leave it all to one of them and would prefer that the other never found out. Or you might have a special friend no one knows about and you don't want anybody to know about. If you wrote a will, and you put all those details in there, it is a matter of public record."
Other issues
Anyone with a second home, vacation condo or similar assets should make sure to properly deed those properties to the Revocable Living Trust, she adds. If a property is in another state, this can avoid "ancillary probate" and all the rules and regulations another municipality might impose.
"It can save a lot of time and, potentially, money," she says.
Leaving money to younger heirs can be a risky proposition. Many establish a trust in a younger person's name and allow these nieces, nephews or grandchildren to claim the money once they are a legal adult. A lump sum of cash may not mix well with the impulsiveness and irresponsible nature of youth.
Fahlund says a better way is to establish such payouts within your own trust.
"You can go into all kinds of descriptions as to how that money is to be managed," she says. "It is not going to go to a custodian and then they get it at 18 or 21. Now you've got strings attached."
-- Written by Joe Mont in Boston.
>To contact the writer of this article, click here:
Joe Mont
.
>To follow the writer on Twitter, go to
.
>To submit a news tip, send an email to:
.
RELATED STORIES:
>>A Solution for Children and the Trophy Wife
>>Estate Tax Makes its New Year Return
>>The Millionaire Bind: How Should You Handle a Big Inheritance?
>>Health-Care Bill: Consumer, Business Angles
Get more stock ideas and investing advice on our sister site,