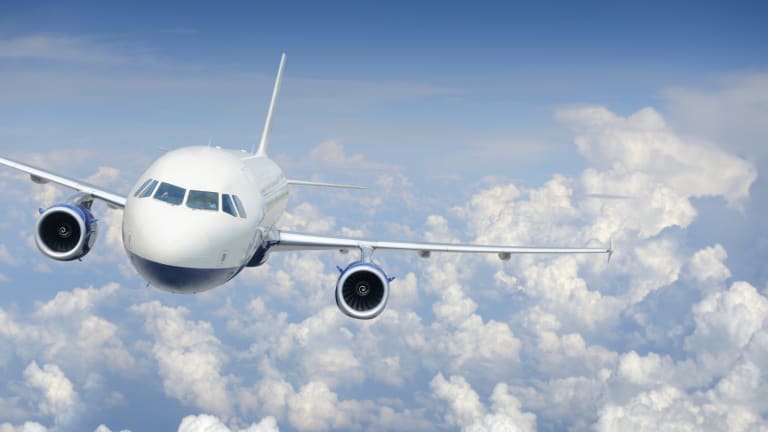 Trip Cancellation Insurance: Why It's the New Must-Have for Traveling
Should you buy cancellation insurance? How about 'cancel for any reason' policies? Here are your answers.
Should you buy cancellation insurance? How about 'cancel for any reason' policies? Here are your answers.
Editor's pick: Originally published June 22.
Suddenly the new must-have among travelers is trip cancellation insurance, and that is because between terrorism on the one hand (think Paris, Brussels, Istanbul) and Zika on the other, would-be travelers are staring at a world of mounting risks and really disliking what they see.
At Squaremouth, a travel insurance comparison site, sales are up 14% year over year, said spokesperson Rachael Taft.
Know there are two varieties of trip cancellation coverage and the difference is vast. The first kind names specific perils and triggers that allow a traveler to cancel a trip and get reimbursed for non-refundable charges. Typical - valid - reasons are personal illness, death in the immediate family and a terror incident in a city on the itinerary.
Note: if terrorists attack in Madrid, that policy would not allow cancellation with refund of a trip to Paris or even Barcelona. In most cases, those policies only cover the exact city, although some cover a radius of perhaps 100 miles.
Note also: Zika is not covered. "Zika is a fear of something happening," said Taft. "And fears aren't covered." With these policies, covered perils are itemized, by name. And Zika is not currently on the list.
The second type of policy - aka "cancel for any reason" - comes at a premium price (typically 50% more than a basic policy), and it also usually reimburses only 50 to 75% of the non-refundable charges.
Deciding to cancel a trip to the Bahamas because of Zika fears probably would be covered with these policies. Cancelling a trip to Berlin because of a terror incident in Paris also probably would be covered.
That gives every traveler a decision to make: do you need trip cancellation insurance and, if you do, which kind?
Understand that if you are a New Yorker, cancel for any reason is not an option. The New York State Dept. of Financial Services has said: "An insurer may not include 'Cancel for Any Reason Waiver' or 'Change of Mind' coverage in its travel insurance policies, because such coverage is not insurance, nor is it necessarily or properly incidental to the kinds of insurance that an insurer is authorized to write in this state."
Stan Sandberg, co-founder of TravelInsurance.com, said he is unaware of any other state that prohibits such policies.
New Yorkers can buy basic trip cancellation coverage, however.
Another groundrule: cancellation coverage typically is available only within 15 days, perhaps 30, of booking the trip. Fall outside that window and the opportunity has probably closed.
How much does trip cancellation insurance cost? Typically 4 to 6% of the total of non-refundable costs, with cancel for any reason policies generally coming in at perhaps 6 to 10%. That means insuring a $2,000 trip with standard coverage might cost $100. That could go up to as high as $200 for a cancel for any reason policy.
Do you need any policy? Start by adding up which expenses are in fact non-refundable. Book a hotel room carefully - noting the property's cancellation policy - and it is not hard in most places to be allowed a penalty free cancellation with 24 hours notice, maybe 48 hours. Airline tickets are not refundable (except for full-fare tickets that few buy except for business trips) but they can be changed to different dates, usually for a fee up to $200. Some carriers (Southwest is one) charge nothing for a change.
Do the math. If you are on the hook for less than the cost of a cancellation policy, there's no reason to buy.
Damian Tysdal, founder of TravelInsuranceReview.net, said that travelers for whom cancellation insurance makes real sense have bought cruises, guided tours, vacation packages and similar trips where, often, cancellation is costly, maybe impossible. 
Sandberg added that "people traveling to the hurricane zone often want trip cancellation coverage."
As for which type to buy, Tysdal said that, for most travelers, he did not see much value in buying a cancel for any reason policy. Most of the time people want to cancel for named perils, he said - personal sickness is the most common - and in those cases they get 100% refund of non-refundable expenses.
Sandberg, too, said that cancel for any reason policies amount to perhaps 5% of his transactions - "we don't see that much uptake. It's expensive." And of course you only get a percentage refunded.
"For most people, a standard policy is adequate," said Tysdal.
But you want the right to cancel for any reason? Maybe Zika has you in high alarm? Spend the extra and get that premium policy. If that is what it takes to bring you peace of mind it's worth it.
This article is commentary by an independent contributor. At the time of publication, the author held TK positions in the stocks mentioned.