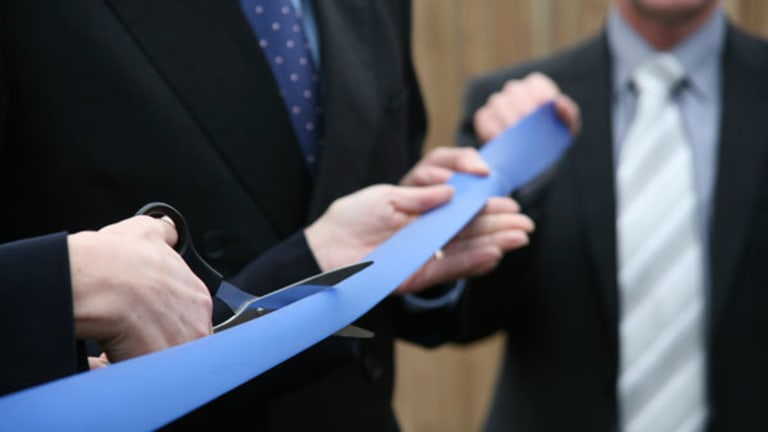 Treehugger Brings Green to the Masses
Treehugger's founder, raised by hippies, helped make conservation accessible to achieve success.
Google's oft-publicized mantra is "Do no evil." If Graham Hill, the 38-year-old founder of Treehugger were to create a maxim for his business, it would probably be "Do good."
Treehugger is a media outlet focused on pushing sustainability into the mainstream. It primarily does this through a
, which publishes more than 30 posts a day as well as newsletters and videos.
The seeds for Treehugger were planted long ago, even if Hill didn't recognize it at the time. Hill grew up in Canada with a family that was all about conservation. His hippie parents followed a humble lifestyle and lived in harmony with the land. Hill's father built the family's house from the recycled logs of another home and created a gravity-feed system for water. The Hills used kerosene lanterns, tended to a garden, owned chickens, heated with a
and were impervious when a regular rolling blackout struck the area.
"We tend to focus on building stuff, but I like to think about megawatts," says Hill. "How many coal plants can we not build because we're just focused on conservation?"
Hill found success building Web sites for others. Beginning in 1995, he and his cousin launched a Web-development company, SiteWerks, and grew it into a dot-com winner. They sold it three years later. Having already tasted success, Hill wanted to turn his attention to the ailing Mother Earth.
But Hill knew the hippies were already on board and only made up a small percentage of the population. To really have an impact, he'd have to reach the masses.
"I felt for this to go mainstream, it needed to be more contemporary, modern and aspirational," says Hill. "And it also needed to be convenient."
Hill saw there were bits and pieces of green content on the Web but not a single site focused exclusively on the subject in the manner he envisioned. In 2004, before Al Gore's
An Inconvenient Truth
made all things green trendy, Hill launched Treehugger.com, offering short clips of insightful and helpful environmentally friendly information.
But just as he was raised, Hill stayed frugal in his disbursement of cash, laying out roughly $150,000 throughout the startup phase. He was able to do this primarily through his own hard work and the outsourcing of just about everything else, including stringers who continue to write original posts for the site from all over the world.
"Businesses are about problem-solving, and we have a huge global problem that needs to be dealt with, that we're not going to be able to ignore," says Hill. "I think it's a world of opportunity for both investors and entrepreneurs in almost any area."
In 2007, Yahoo! and MSN launched their own green sites,
and
. Those weren't the only businesses looking to get in touch with this secondary color. Discovery Communications purchased Treehugger for an undisclosed amount in August 2007, and Hill has remained active as vice president, overseeing interactive media on the sister site
, a 24-hour eco-lifestyle television network with an online presence and community.
While Hill has repeated his dot-com ascension with Treehugger, success is paradoxical to him. True success means the demise of his efforts. When everyone else is doing good and doesn't need an online resource to show them how to save humanity by printing double-sided, using CFL
or announcing a new corporate responsibility Web site, doing good has become part of every company's DNA.
Steve Cooper was most recently managing editor of Entrepreneur.com and research editor at Entrepreneur magazine. He runs his own business, Hitched Media Inc. (www.hitchedmag.com).