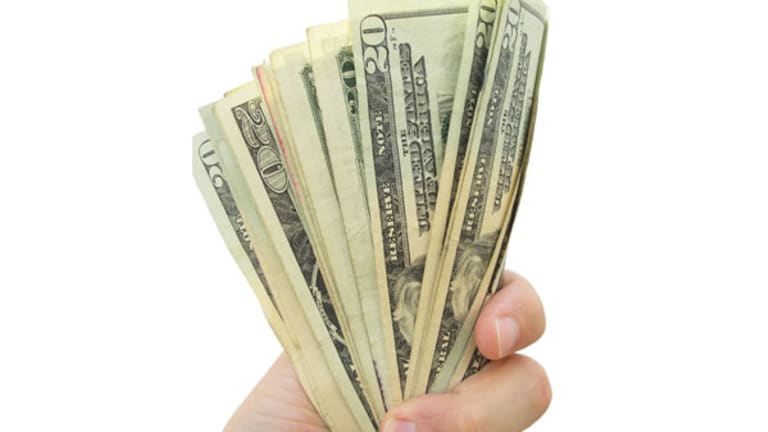 Treating Children Equally in Estate Planning Is a Mistake
When it comes to estate planning remember that all children are not created equal, and as a result, should be treated differently.
NEW YORK (
) -- The most common refrain I hear when assisting clients with estate planning is that they want to treat their children equally. It's a parent's instinctual, default position. However, it can be a flawed position to lead from. In some cases, you might need to treat your children differently when it comes to gifting and estate planning. Notice I said differently but not unequally.
So what are some examples of treating your adult children differently:
Not naming all of your children as successor executors
Gifting the annual gift exclusion of $13,000 outright to some children while putting it in trust for another child
Leaving one child's inheritance outright while leaving another child's inheritance in trust
Thinking of your children as equals does not mean you shouldn't treat them differently in estate planning.
In the first example, naming all your children as co-executors may seem like the right thing to do. However, I recommend selecting the child who is most capable and trust worthy of managing the responsibilities of the estate. Naming multiple co-executors is a recipe for disaster with your adult children behaving like school children. The goal should be to name the person most able to handle your estate affairs expeditiously and effectively. In some families that may mean naming a third party such as a trusted family friend, relative, or professional to be your executor.
The second and third examples both point to one of your children having capacity issues -- i.e. special needs, creditor issues -- or possibly drug or alcohol problems. In any of these cases giving the money directly to your adult child is actually not in their best interests. For example, in the case of a special needs child leaving them money outright might jeopardize governmental benefits they currently receive. In this case proper financial planning involves seeing a competent estate planning attorney who specializes in creating special needs trusts.
For adult children with creditor issues or substance abuse problems leaving them or gifting them money outright is not in their best interests, either. If an adult child with creditor issues inherits outright under the will their inheritance is fair game for creditors. What that means on a practical level is their bank accounts could be swept by creditors looking to recoup unpaid bills. The child with substance abuse issues certainly will not benefit from receiving an inheritance outright. In both of these cases leaving money via a trust is a better alternative.
Gifting to children with substance abuse issues or creditor problems is also a challenge. Unlike your other children it is probably better if you do not gift to them outright. Instead, you can do a variety of things to equalize the situation:
1. Pay certain bills directly to medical or educational institutions
2. Fund a 529 college savings plan for their children for college with yourself as the account owner
3. Consider a trust.
The point is if you give one child $13,000 outright you can still give your child an equivalent economic benefit without giving them the money outright.
Remember treating your children differently does not mean you are treating them unequally or that you love them any less. In fact, treating them differently in order to protect them shows you in fact do love them and are thinking of their best interests.
--by Michael Maye
Michael Maye is the founder and president of MJM Financial Advisors (www.mjmfinadv.com), a registered investment advisory firm in Berkeley Heights, N.J. He is a member of the National Association of Personal Financial Advisors (NAPFA) and has been a speaker covering tax topics at NAPFA's national and regional conferences. Maye has also been a frequent contributor to the Star Ledger of New Jersey's "Biz Brain" and "Get With the Plan" articles. In addition to NAPFA, he is a member of Financial Planning Association, American Institute of Certified Public Accountants, New Jersey State Society of CPAs and the Estate Planning Council of Northern New Jersey.