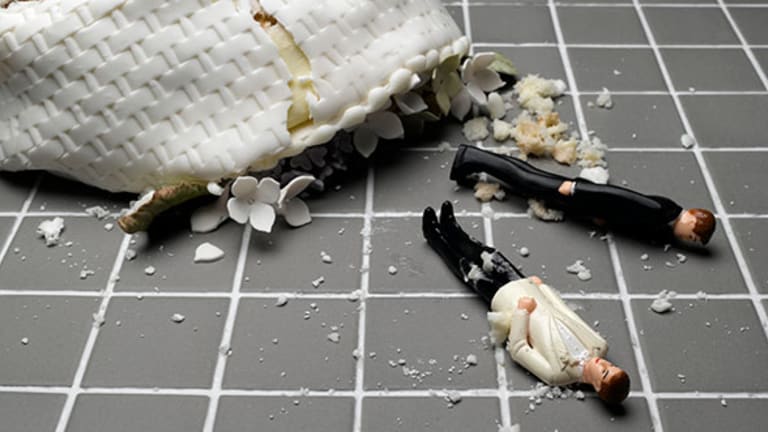 Transgender Parents Face Uphill Battle For Child Custody and Visitation in Court
It's the fact that both parents become the same gender that creates opposition to sex reassignment because in some states gay marriage is still illegal.
NEW YORK (MainStreet) — Although track and field Olympian Bruce Jenner is 65 years old, he is bravely stepping up to re-assign his gender and live the rest of this life out as a woman.
"It's never too late to transition," said Jim Patterson, a human rights and lesbian, gay, bi-sexual and transgender civil rights advocate. "It's never too late to come out of the closet. It's never too late to tell your mom, your wife, your kids and your friends about your true sexuality."
However, in some states, sex reassignment can obstruct custody and visitation of children.
"It could create an obstacle to adopting or being the presumed parent of a child who is not one's own offspring but the offspring of one's partner," said James Dwyer, professor of law at the William & Mary School of Law in Williamsburg, Va.
The legal standard that applies has to do with the best interests of the child.
"A parent's gender identity is not inherently problematic for child rearing; however, a gender change could adversely impact a child directly by causing great confusion or triggering adverse social reactions directed at the child, and it could also indirectly affect a child if going through the change is very stressful for the parent," Dwyer told MainStreet.
From High-Profile to Everyday Cases: Same-Sex Complications
Fortunately for Jenner, his children are all teenagers or older; however, his most recent ex-wife Kris has reportedly struggled emotionally with Jenner's disclosure.
"Bruce Jenner has the money and the celebrity status that makes him different from the everyday cases, but those same issues could open the social floodgates for acceptance," said Amber Liddell Alwais, partner with Orsinger, Nelson, Downing & Anderson, a family law firm in San Antonio.
The Jenners were married 22 years before they split in October 2013. They share two daughters, 19-year-old Kendall and 17-year-old Kylie.
It's the fact that both parents become the same gender that causes some to oppose sex reassignment.
"If the Courts accept a gender change and find that there are now two parents of the same gender, it could be problematic because some states do not allow for same-sex parents," Alwais told MainStreet.
The visitation rights of a non-biological, non-adoptive parent are often murky enough under state law without the added factor of sexual identity.
"Historically society has regarded such persons as mentally-ill and unrestrained in their sexual behavior thus for both reasons posing a danger to children," Dwyer said. "A co-parent might fear this is harmful to the child and a judge might agree."
That's because how a judge leans in such a case with younger children is often determined by the non-transgendered parent's position on the matter. "The non-transgender parent may feel like the transgender parent has betrayed the family," said Dwyer. "This testimony to a court could influence a judge's decision to allow visitation rights by children during transitioning."
Like any court case, there are no guarantees.
"Judges are human and influenced by prevailing moral attitudes," Dwyer said. "And societal norms affect how a community treats parents and children, which could mean hostility toward both parent and child when parents deviate from societal norms in a way the community deems unacceptable."
This summer, the Supreme Court is expected to rule on a same-sex marriage case from the Sixth Circuit, which could determine the custody and visitation rights of transgendered parents and their children.
"If a transgendered person will be treated by the law as of a different sex than the co-parent, then all the rules applicable to heterosexual couples apply," said Dwyer. "If the law treats a particular transgendered person as of the same sex as a co-parent, then the rules governing gay and lesbian co-parents would apply."
--Written for MainStreet by Juliette Fairley