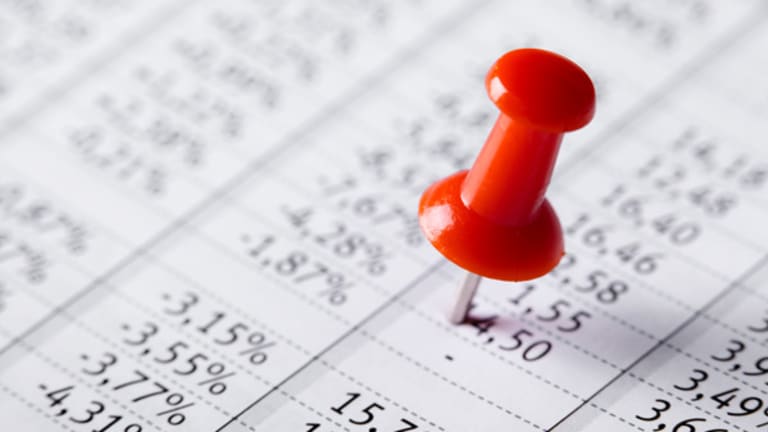 Toshiba Netbook Can Be Handy on the Road
This Toshiba Mini Notebook can handle many small-business demands, but not all of them.
IRVINE, Calif. (
) -- Netbook computers, previously viewed as toys for techno hipsters, are slowly gaining street cred among small-business users. A new model from
Toshiba
, for example, can be a useful travel tool for entrepreneurs on the go.
Acer was among the first makers of these small, portable PCs, which go for $350 or less. Soon computer makers
Dell
(DELL) - Get Dell Technologies Inc Class C Report
,
Hewlett-Packard
and
Samsung Electronics
were getting in on the action.
While netbooks have been popular among the younger set, what sensible business person would try to do his job on a computer with a 9-inch screen, mini keyboard and tiny processor?
Toshiba's Mini Notebook NB205 offers a lot of computer for the money.
Now, new design and operational upgrades are coming that will make these once-lowly devices a legitimate tool for small-business owners looking to stay connected while traveling. To get a sense of how these next-generation netbooks hold up to business abuse, my assistant and I tried a Toshiba
, which runs for $349.
What you get:
The NB 205 is a lot of computer for the dough.
With its glossy plastic case, this Toshiba netbook isn't the swankiest box on the block, but it's still sleek with a nice high-tech look. The NB205 is 10.25 inches wide, 8 inches tall and a little over an inch thick. At less than 3 pounds with power cords, you wouldn't be embarrassed to pull it out even in front of your snobbiest clients.
My test machine ran Windows XP Home Edition, but came with a Windows 7 upgrade. It also has an
Intel
(INTC) - Get Intel Corporation Report
Atom processor running at 1.66 gigahertz with 1 gigabyte of memory and a 160 gigabyte hard drive. The device handled the usual business software reasonably well.
There were three well-positioned USB ports, a monitor output and a media adapter for memory cards. The keyboard, while cramped, is usable for the typing challenged.
I was particularly impressed with the battery life. Toshiba says the computer gets nine hours of operation per charge. My assistant was able to use the machine from 11 a.m. one day until 9 p.m. the next on a single charge.
Toshiba has made many small improvements in processing, interface design and power management to create a clever little computer that, while limited, fights above its weight class. It's the size and price of
Amazon's
(AMZN) - Get Amazon.com, Inc. Report
Kindle readers, but comes with a whole computer.
What you don't get:
A real business PC.
It's prudent for small-business users to think of netbooks as portable computing devices and not full computers. Cuteness aside, there are still many things this Toshiba can't do.
The biggest problem is that the machine lacks a disc drive, like most netbooks. If you want to upgrade from
Microsoft's
(MSFT) - Get Microsoft Corporation Report
Windows XP to Windows 7, you'll have to buy an outboard disc drive. Sure, it's possible to upgrade without discs, but brown-belt gadget stuff might be beyond the average small-business user.
Portable disc drives can cost $100. Now your $350 laptop is a $450 tech purchase. For that amount, you could buy a notebook computer that comes with a disc drive, a better processor, a bigger screen and easier-to-use keyboard.
Bottom line:
If your shop needs a bit of mobility, connectivity and hipness, go for the Toshiba. But don't be lulled into thinking these things are true business machines. While the Toshiba is surprisingly useful when you travel, it won't handle major jobs. I'm sure there will be business buyers who will expect these devices to handle more than they're equipped for.
Netbooks work, just make sure they will work for you.
-- Reported by Jonathan Blum in Westchester, N.Y
.
Jonathan Blum is an independent technology writer and analyst living in Westchester, N.Y. He has written for The Associated Press and Popular Science and appeared on FoxNews and The WB.